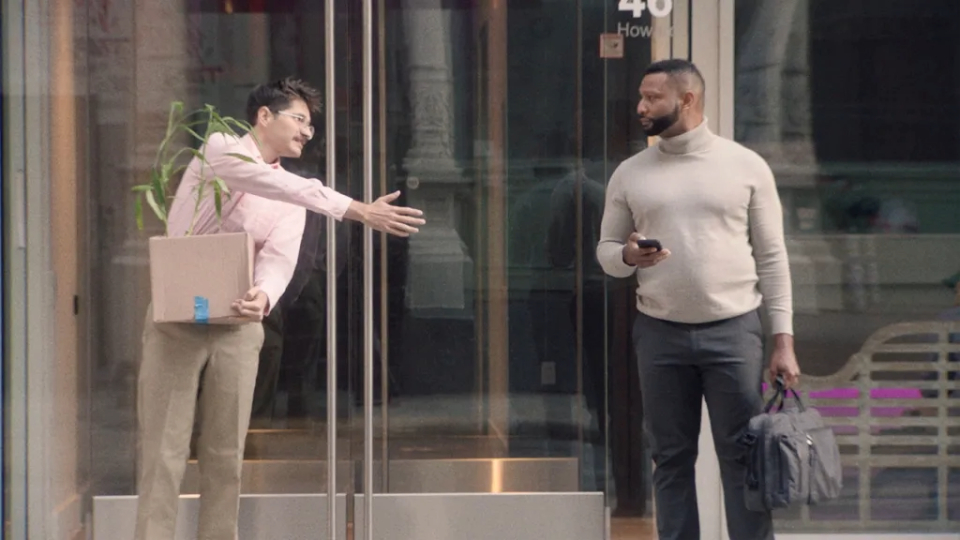 $17 Regular
$15 for Members (not a member?)
Ryan Martin Brown's FREE TIME is the story of Drew (Colin Burgess), a self-confident low-level corporate employee who decides he wants more. Approaching the end of his twenties and his relative youth, Drew decides to quit his cushy desk job and 'embrace life.' But after an underwhelming series of encounters with his middle class colleagues throughout New York City, he realizes he has no idea what to do with this newfound freedom. In FREE TIME, the grass on the other side of the fence may not be that green after all.
Playing with BEST FRIENDS ON A SUMMER HIKE.
Q&A with director Ryan Martin Brown and actor Colin Burgess to follow both screenings.
Genre

Runtime

78 min

Section

Future/Now

Release Year

2023

Director

Ryan Martin Brown

Producer

Paula Andrea González-Nasser, Mackenzie Jamieson, Nolan Kelly, Justin Zuckerman

Cast

Colin Burgess, Rajat Suresh, James Webb, Jessie Pinnick,

Country

USA
Accessibility