Storyteller Series
In Conversation: Welcome to Night Vale Presents: Unlicensed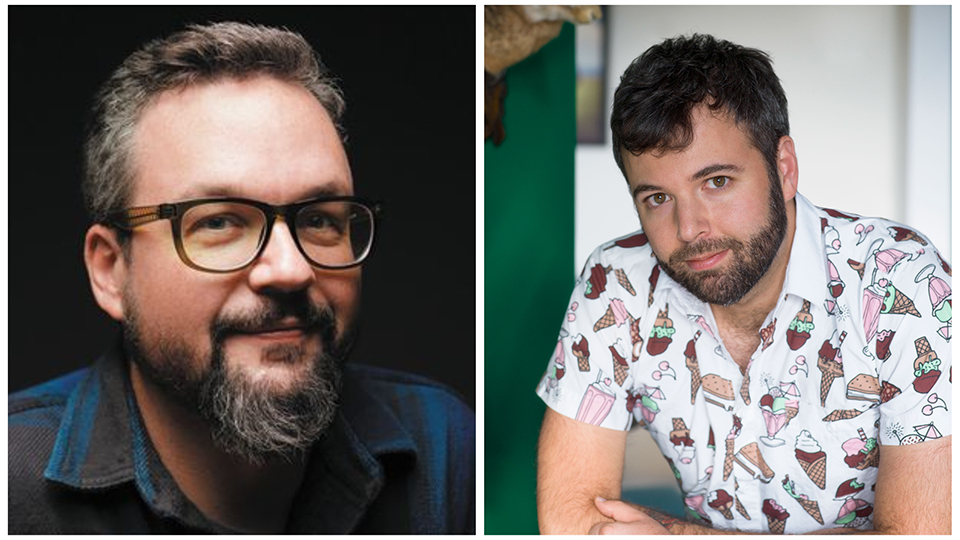 $17 Regular
$15 for Members (not a member?)
In Conversation with Jeffrey Cranor and Joseph Fink: New Audible Original podcast UNLICENSED from the creators of WELCOME TO NIGHT VALE.
Jeffrey Cranor and Joseph Fink, the creators of the hit podcast WELCOME TO NIGHT VALE, are back with a new Audible Original podcast that continues their tradition of revolutionizing scripted storytelling in audio. UNLICENSED, a detective noir set in the outskirts of Los Angeles, finds Cranor and Fink teaming up on the first new audio series they've created since WELCOME TO NIGHT VALE launched over a decade ago. Join as the duo discusses their unique approach to creating in the audio space, and the art of bringing dialogue, tone, and atmosphere together to invent a universe for the listener.
Moderated by Audible producer Ann Heppermann.
The Storyteller Series is Co-Presented by

Accessibility