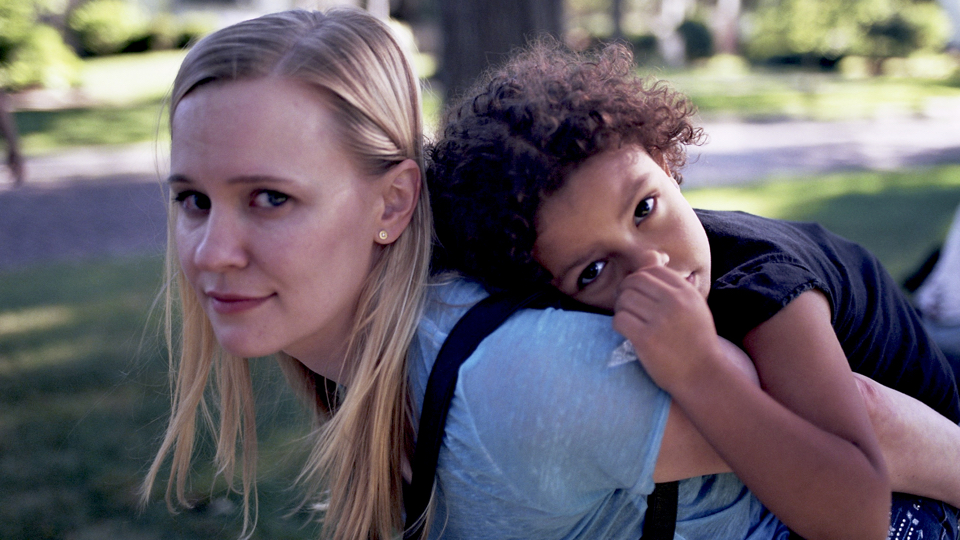 Montclair Film Festival 2019 is pleased to present audiences with a selection of films featuring profound voices within the LGBTQ community.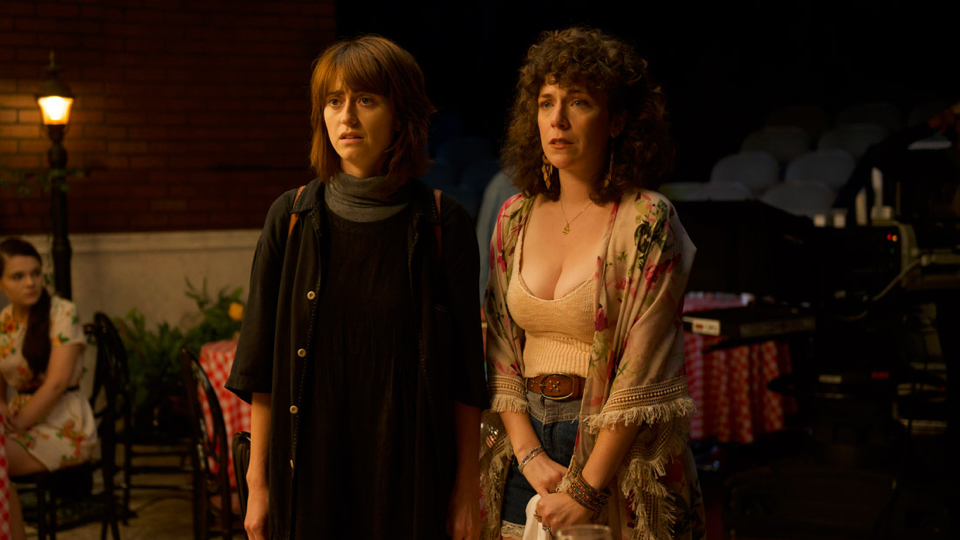 Rachel (writer/director/star Hannah Pearl Utt) and Jackie (co-writer and star Jen Tullock) are sisters living and working on the margins of the New York City theater community with their father, Mel (Mandy Patinkin), a playwright struggling to find recognition. But when an expected tragedy strikes the family, new revelations upend the complacency of their lives, bringing unresolved tensions to the fore and forcing the sisters to discover their true selves. BEFORE YOU KNOW IT is a rare and tender film, a story filled with laughs, pathos, and wisdom about what makes families who they are.
Showing: Saturday, May 4, 4:30pm and Sunday, May 5, 5:30pm, Clairidge Cinema. Q&A with writer/director/star Hannah Pearl Utt to follow. BUY TICKETS
---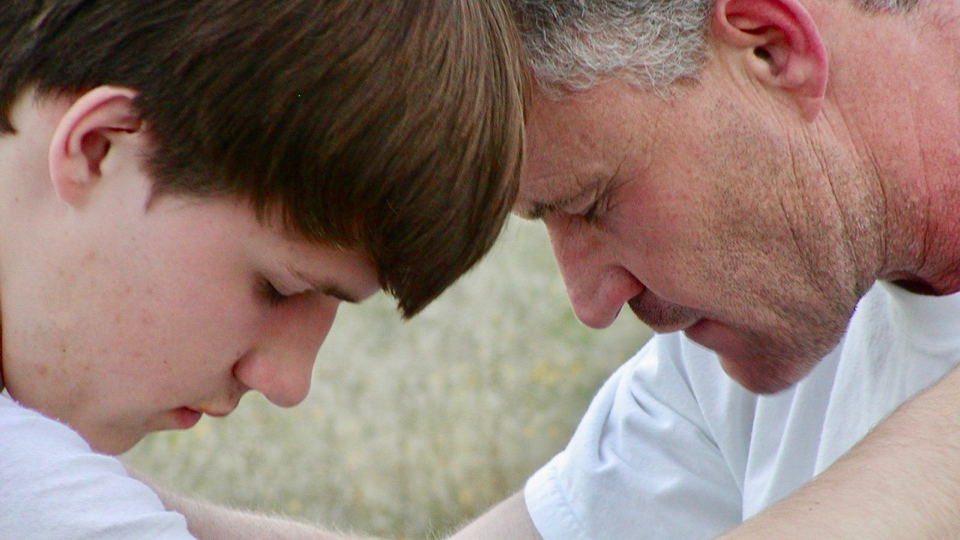 FOR THEY KNOW NOT WHAT THEY DO is the new film by Daniel Karslake (FOR THE BIBLE TELLS ME SO) that examines the personal transformations of evangelical Christian families who have an LGBTQ+ child. While America has seen a great deal of progress towards fairness for LGBTQ+ people, since marriage equality became the law, the backlash from the right has been swift and severe. Telling the stories of families caught up in this conflict and informed by the wisdom of religious and constitutional thinkers, FOR THEY KNOW NOT WHAT THEY DO shows the way forward through love, reconciliation, and acceptance.
Showing: Saturday, May 4, 6:45pm and Sunday, May 5, 6:45pm, Clairidge Cinema. Q&A with director Daniel Karslake and subject Sarah McBride to follow. BUY TICKETS
---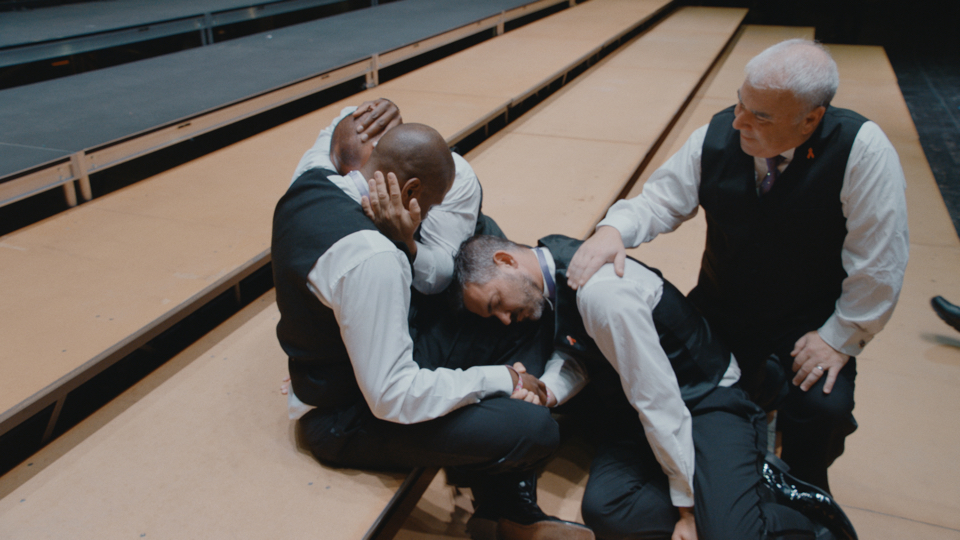 David Charles Rodrigues' powerful, moving GAY CHORUS DEEP SOUTH follows the 300 members of the San Francisco Gay Men's Chorus (SFGMC) as they embark on an unprecedented bus tour through the Deep South, celebrating music, challenging intolerance, and sharing their own dark coming-out stories to confront a resurgence of anti-LGBTQ laws. Using the power of song to build human empathy and connection, the SFGMC performs in Mississippi, Alabama, Tennessee, South Carolina, and North Carolina in order to build a space for understanding and community, and in the hopes of changing minds and lives on the road to acceptance.
Showing: Sunday, May 5 and Wednesday, May 8, 5:45pm, Clairidge Cinema. Q&A with director David Charles Rodrigues to follow Sunday's screening. BUY TICKETS
---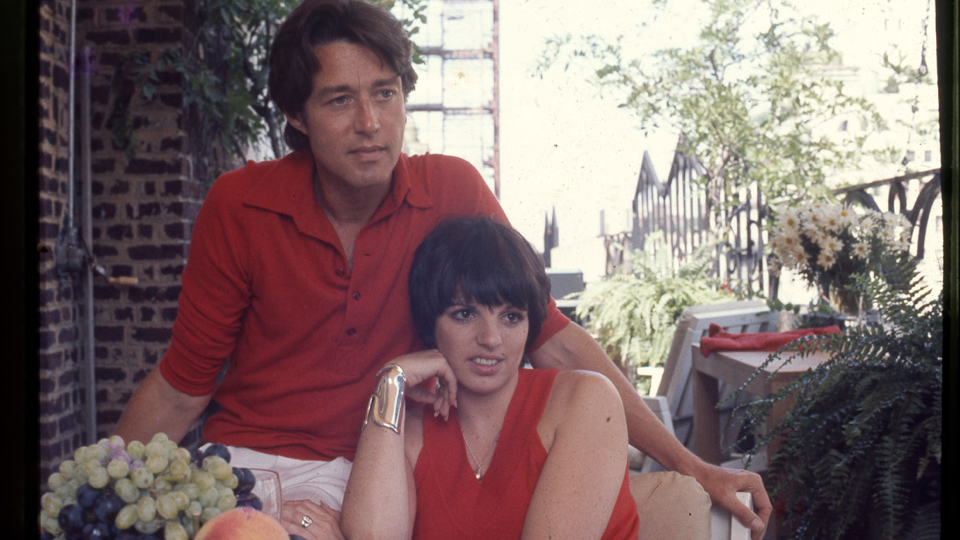 In the documentary HALSTON, Roy Halston Frowick, simply known as Halston, is considered by most as the first American superstar designer. From very humble beginnings in Des Moines, Iowa, to designing Jackie Onassis' famous pillbox hat, to Studio 54, Wall Street, and beyond, Halston lived the American dream. Prodigiously talented, he reigned over the American fashion in the 1970s and built a business empire. But several misjudged ventures put his empire under threat, forcing Halston to sell his namesake company. Established fashion documentarian Frédéric Tcheng traces Halston's stratospheric ascent, as well as his fall from grace, in riveting detail, while at the same time illuminating the enduring influence of an American fashion legend.
Showing: Saturday, May 4, 8:45pm and Tuesday, May 7, Clairidge Cinema. BUY TICKETS
---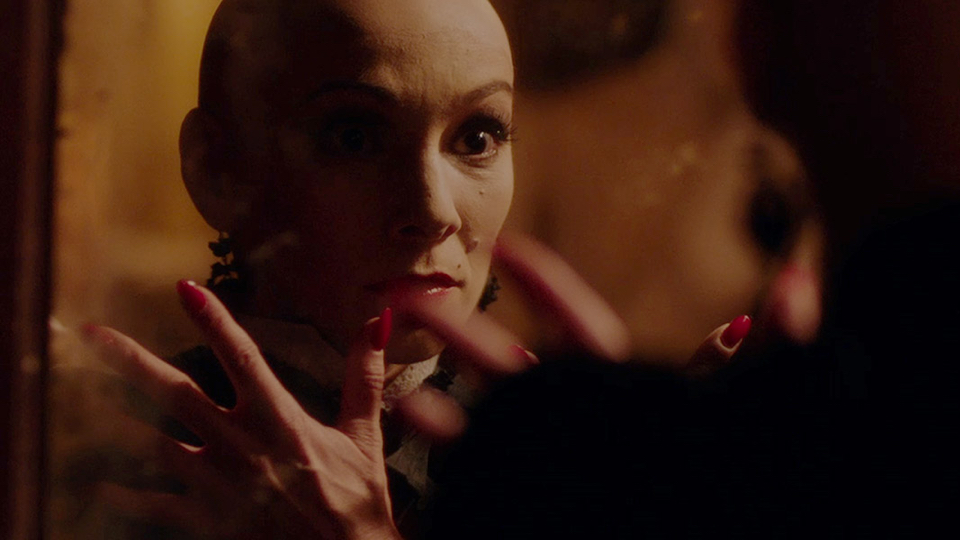 Peter Strickland's hilarious, haunted take on art house horror films of the 1970s, IN FABRIC is a ghost story set against the backdrop of a busy winter sales period in a department store. Looking for an outfit to enhance her love life, Sheila (Marianne Jean-Baptiste) discovers a beautiful red dress and brings it home. But the dress has a mind of its own and soon creates mayhem as it passes from person to person, with devastating consequences. At once spooky and formally outrageous, IN FABRIC guarantees customer satisfaction; you'll never shop the same way again!
Showing: Friday, May 10, 8:30pm and Saturday, May 11, 7:00pm, Clairidge Cinema. BUY TICKETS
---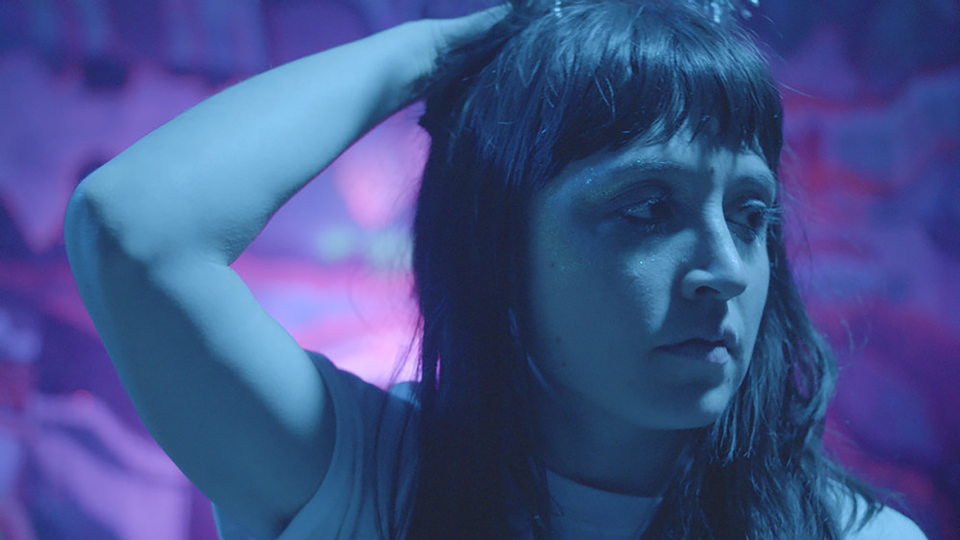 In present-day Texas, Maya (Tallie Medel) and her on-again, off-again girlfriend Jules (Betsy Holt) total their car after a night of backwoods raving and teen mischief. They're rescued from the wreckage by Freddy (Robert Longstreet), a divorced oil worker whose stoic facade crumbles as he comes to see himself, and his repressed desires, in Maya. As Jules recovers, Maya and Freddy develop a rapport that dulls the debilitating silence of their small-town lives. JULES OF LIGHT AND DARK is Daniel Laabs' first feature, a moving examination of queer loneliness and uncertainty.
Showing: Friday, May 10 and Saturday, May 11, 5:45pm, Clairidge Cinema. Q&A with director Daniel Laabs and star Tallie Medel to follow. BUY TICKETS
---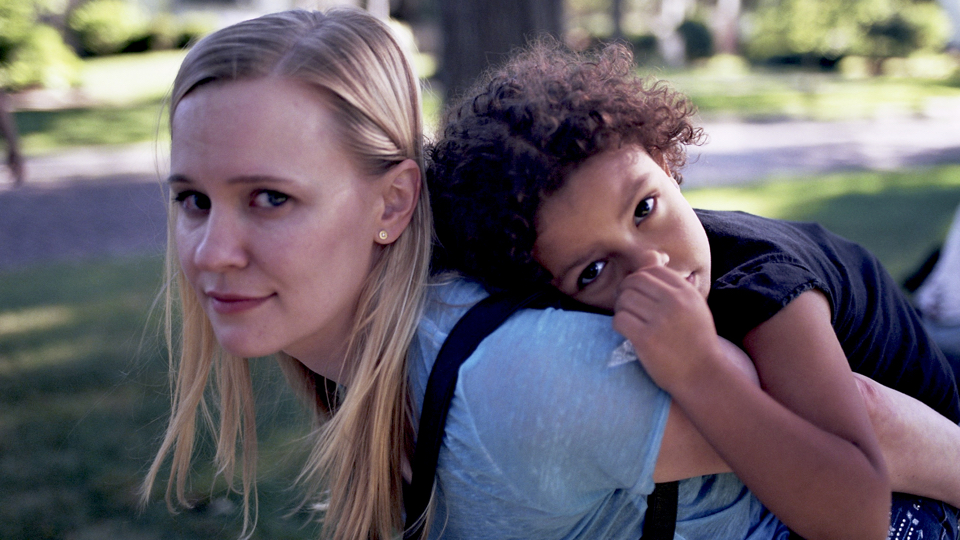 As portrayed by Kelly O'Sullivan—who is also the film's screenwriter—Bridget is at a crossroads. Now in her mid-thirties, the college dropout is dating a twenty-something server, with whom she terminates an unwanted pregnancy just as she is hired as a nanny for a mixed-race lesbian couple in the affluent Chicago suburbs. With little time to recover after her abortion, she often clashes with the precocious 6-year-old Frances (the poised and often hilarious Ramona Edith-Williams). As she gradually wins the family's trust and friendship—and develops a little faith in herself—she discovers that love can be found in unexpected places. Recently recognized for its "Breakthrough Voice" by the SXSW Jury, SAINT FRANCES is a fresh, funny, non-judgmental, and endearing look at a subject that is rarely so candidly addressed.
Showing: Saturday, May 11, 4:15pm and Sunday, May 12, 4:00pm, Clairidge Cinema. Q&A with director Alex Thompson and writer/star Kelly O'Sullivan to follow. BUY TICKETS
---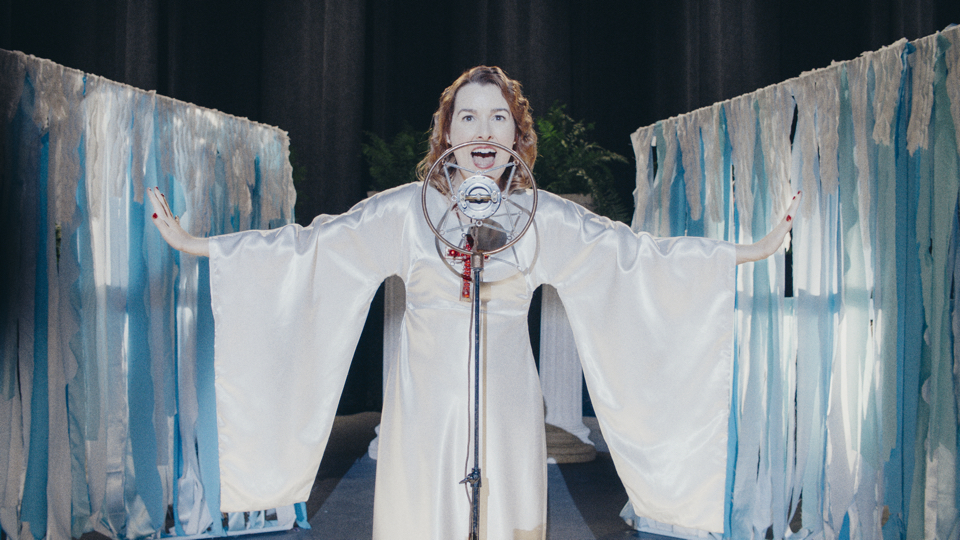 In 1926, Sister Aimee Semple McPherson (Anna Margaret Hollyman) was America's most famous televangelist, filling concert halls with her unique blend of musical entertainment and faith healings, which were broadcast to radio stations nationwide. But after falling in love with a dreamer, Sister Aimee decides to leave her hustle behind and head on an adventure to the Mexican border, abandoning the faithful and her incandescent star power. A re-imagining of the real-life Sister Aimee's lost adventures on the road, Samantha Buck and Marie Schlingmann's SISTER AIMEE is a delightful road comedy set in a bygone era.
Showing: Saturday, May 11, 3:15pm and Sunday, May 12, 12:30pm, Clairidge Cinema 1. Q&A with co-directors Samantha Buck and Marie Schlingmann and actor Andrea Suarez Paz to follow. BUY TICKETS