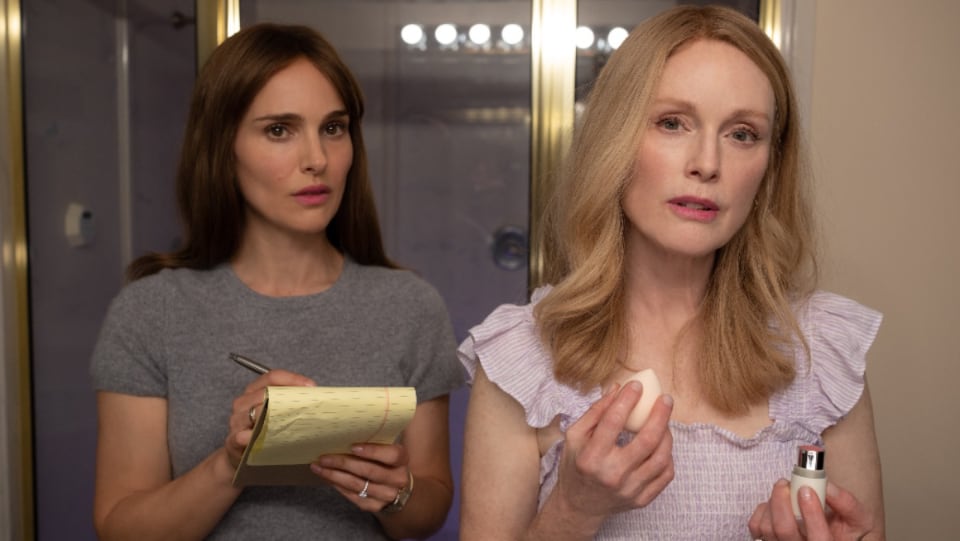 $25 Spotlight
$20 for Members (not a member?)
Gracie (Julianne Moore) and her husband Joe (Charles Melton) prepare for the arrival of Elizabeth (Natalie Portman), an actress preparing to play Gracie in a movie about her life and relationship with Joe. But as Elizabeth begins to explore Gracie's character, her process becomes intertwined with Gracie and Joe's lives, eliminating the ethical boundaries we construct between artifice and reality. Todd Haynes' MAY DECEMBER fits brilliantly within the director's ongoing exploration of the lives of women as they crash against social boundaries and expectations. Featuring brilliant performances by Julianne Moore, Natalie Portman, and Charles Melton, MAY DECEMBER is sure to be one of the year's most talked about films.
Q&A with Director Award winner Todd Haynes follows the screening.
MAY DECEMBER is a Netflix release

Runtime

113 min

Section

Fiction Feature

Release Year

2023

Director

Todd Haynes

Producer

Jessica Elbaum, Will Ferrell, Grant S. Johnson, Pamela Koffler, Christine Vachon

Cast

Natalie Portman, Julianne Moore, Charles Melton

Country

USA
Accessibility