News
Montclair Film Announces Artwork for the 12th Annual Montclair Film Festival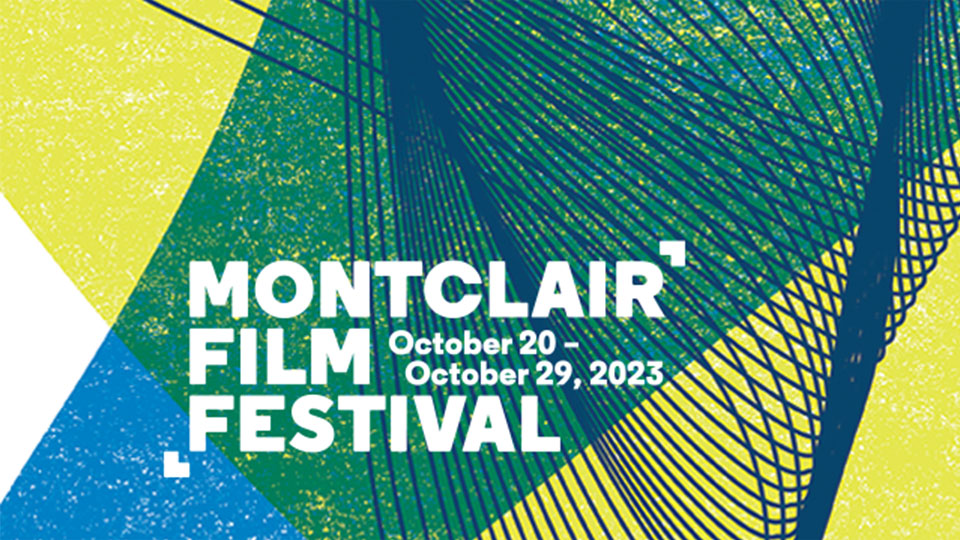 Montclair Film today revealed the artwork for this year's Montclair Film Festival. The design, created by Montclair creative agency, Hiker, replicates the printing technique risograph to create an energetic and exciting representation of the annual festival. The team used words that capture the feel of the festival including Connect, Excite, Inspire and Explore and their corresponding visual sound waves in combination with phrases that embody the power of film on the big screen such as Cinema Opens Worlds and Cinema Sparks Dreams. Four different posters have been created and will be used across different applications of the campaign.
"The design language is inspired by risographs," said designer Nayeon Lee from Hiker. "It's a printing technique derived from a specific brand of Japanese printer that just looks cool to me. And I wanted to make something exciting, which is why the design incorporates soundwaves and bright colors. The soundwaves are based on real words – inspire, connect, excite, explore – which all circle back to how we relate to cinema."
"The treatment captures the energy and excitement of the Montclair Film Festival. We love the street art feel of the work and the engaging, textured look
of the risograph technique," remarked Montclair Film's Executive Director and Co-Head Beth Gottung.
"Montclair Film is a fantastic partner for Hiker. Curious, smart, equity-focused, and a beacon for arts and learning in the community, Montclair Film represents so much that matters to us as a creative agency. We are a better agency for this partnership, and grateful for the collaboration with the entire Montclair Film team," stated Gregor Clark, Principal & Founder of Hiker
"It's been wonderful to work with Hiker on this collaboration. They brought ideas to the table that challenged what we've traditionally done, and we love where the final artwork ended up," said Montclair Film's Marketing Director Jill Montague
The 12th annual Montclair Film Festival will take place October 20-29, 2023. The full festival schedule will be announced in late September. Tickets go on sale to Members on October 2 and to the General Public on October 6. For more information, visit montclairfilm.org.