News
Montclair Film Announces Expanded Leadership Strategy For New Ventures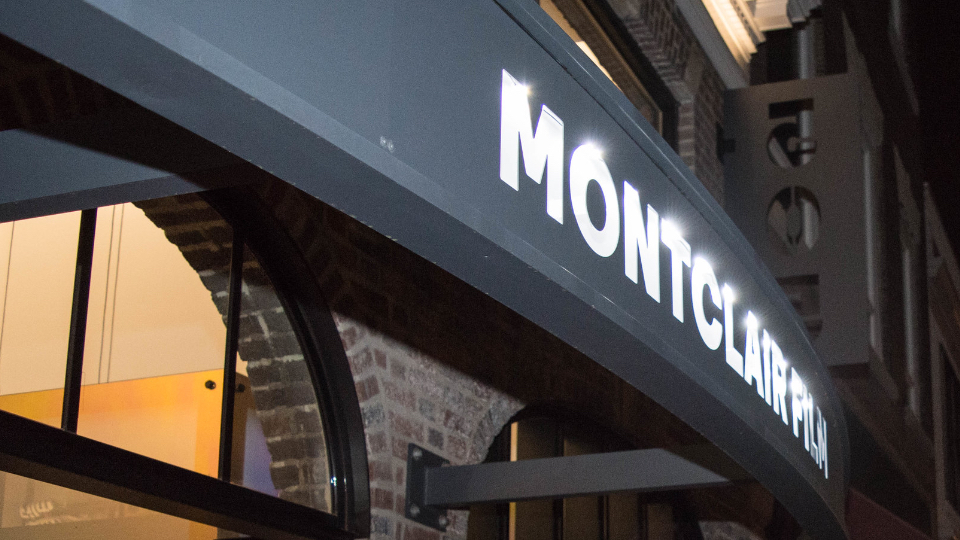 SEPTEMBER 7, 2021, MONTCLAIR, NJ- Montclair Film, New Jersey's leading film non-profit, today announced it is re-structuring its executive team to a co-leadership structure that will enable the organization to expand its programming and presence in the community. The organization will transition to a "Co-Head" structure by adding an Executive Director and Co-Head to its executive ranks, joining veteran Executive Director Tom Hall, who will become Artistic Director and Co-Head.  As ­Montclair Film launches its tenth annual film festival (October 21 – 30), the organization has ambitious plans to expand for the next decade, beginning with the launch of The Clairidge, a six-screen arthouse cinema in downtown Montclair that will bring world-class independent cinema back to Essex County and north Jersey.
Executive Director Tom Hall, who has entered his eighth year with the organization, has helped expand and grow Montclair Film and the Montclair Film Festival from an annual seven-day film festival into one of the region's leading year-round film and education non-profits. Tom will continue to lead Montclair Film as Artistic Director and Co-Head of the organization, focusing his work on the day-to-day programming and operations of the Clairidge, year-round film and storytelling programs, and the annual Montclair Film Festival.
Montclair Film's Board of Trustees has approved the creation of a new Executive Director and Co-Head position, to work alongside Hall and lead development, external affairs, education, and community relations initiatives for the organization. Montclair Film is launching a search for the position of Executive Director and seeks an experienced professional and collaborative leader who can help scale the organization's operations.
Montclair Film has retained Strategic Management Consulting, Siobhan McDermott, President, and Zoe Behan, Principal (www.StrategicNYC.com), to guide its long-range planning, sustainability, and fundraising strategy.
Montclair Film is currently renovating The Clairidge and will re-launch the iconic arthouse cinema at the 2021 Montclair Film Festival (October 21-30), with year-round screenings beginning on November 4, 2021. Montclair Film is planning "sneak-preview" events at The Clairidge in October, which will be announced soon.
To find the Executive Director and Co-Head position profile and to apply for this position, please visit Indeed.com. For questions, please contact Montclair Film at info@montclairfilm.org