News
North To Shore: Montclair Film Events in Atlantic City!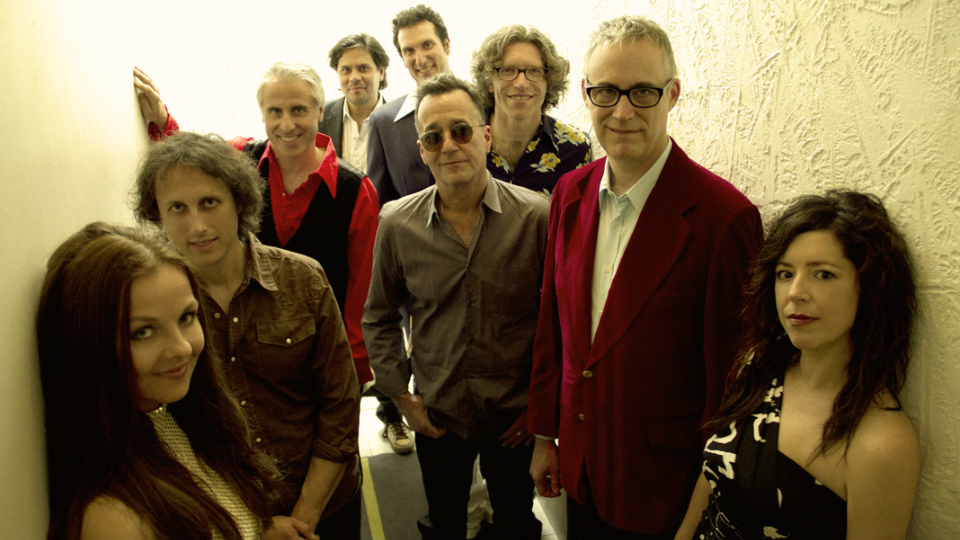 Montclair Film is proud to partner with the inaugural North To Shore Festival to present a series of films and events in Atlantic City, NJ, taking place June 8-11, 2023! Join us for these exciting events and stay tuned for more special program announcements in the coming days!
Thursday, June 8, 2023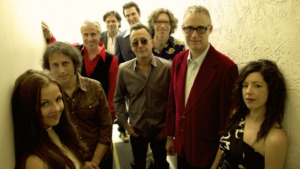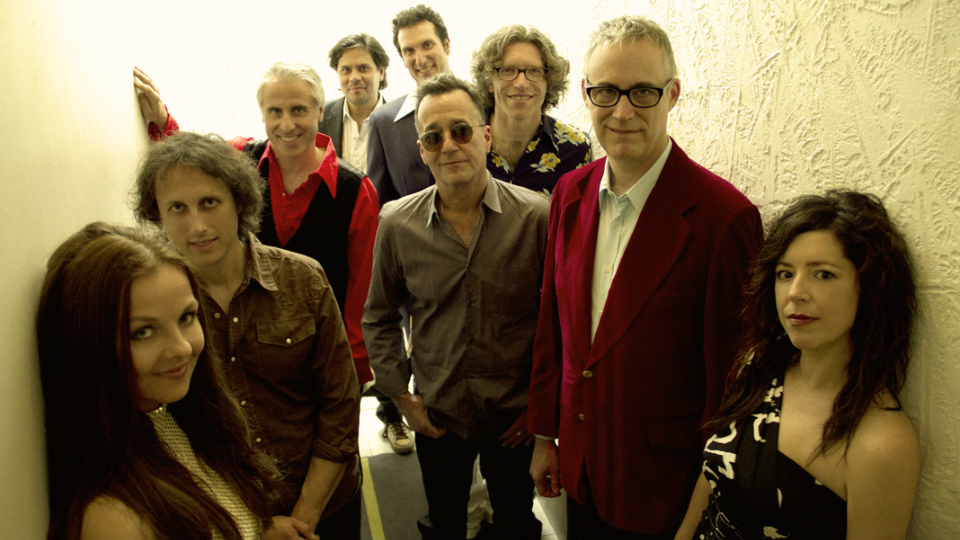 North 2 Shore Opening Night Dance Party
Featuring Joe McGinty & The Losers Lounge
Doors at 7:00 PM
Show Starts at 8:00 PM
The Anchor Rock Club
247 S New York Avenue
Atlantic City, NJ
Joe McGinty & The Loser's Lounge are a collective of New York City's finest performers who have been selling out live shows for almost thirty years. Founded in 1993 by former Psychedelic Furs keyboardist (and Atlantic City native) Joe McGinty, The Loser's Lounge continues to canonize the great songwriting catalogs of the '60s, 70's and '80's in its own unique way. "From Abba to the Zombies" as The New York Times has said, The Loser's Lounge is in the business of redemption; honoring pop stars from these eras and validating the zeal of music fans. From well known composers like Neil Diamond, Prince, Burt Bacharach and David Bowie to more obscure artists like Serge Gainsbourg and Harry Nilsson, The Loser's Lounge walks the line between sincerity and irreverence to recreate the meticulous arrangements of the classic song books that you love, live.
Join us as we kick-off the inaugural North 2 Shore Festival with an unforgettable dance party featuring Joe McGinty & The Loser's Lounge! Celebrate the night on the dance floor as the band perform a wide range of favorites and classics sure to satisfy music lovers of all stripes! 

Friday, June 9
Opening Film!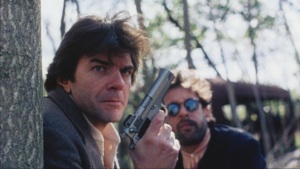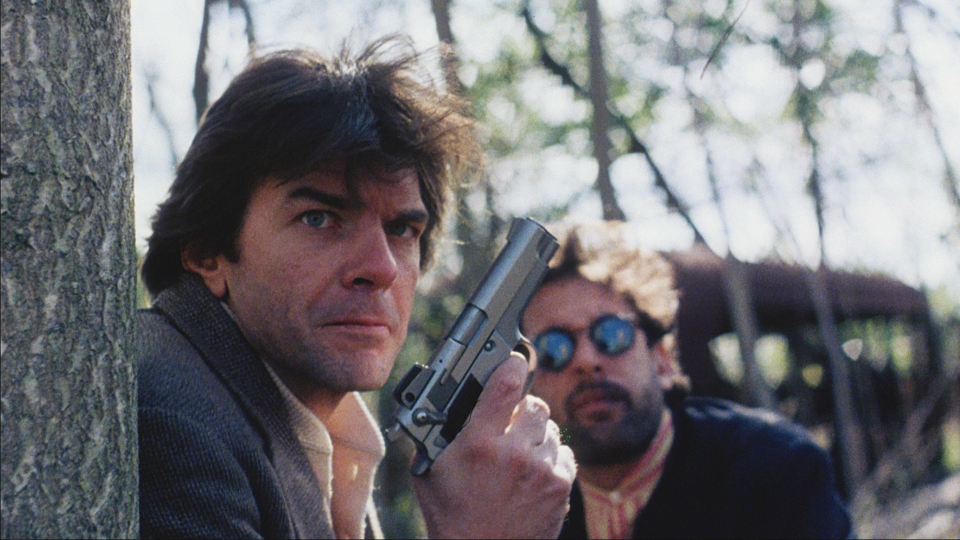 PRIMAL SCREAM: 40th ANNIVERSARY PREMIERE!
Directed by William J. Murray
Produced by Howard Foulkrod
Cast: Kenneth McGregor, Sharon Mason, Julie Miller, Joseph White
USA/ 85 Min
Dante Hall
14 N Mississippi Ave, Atlantic City, NJ
7:00 PM
Set in an imagined future of 1993 (the film was actually shot in 1983), a terrifying, volatile new energy source known as Hellfire is being mined in outer space. Conflicting, nefarious interests (from the corporate side, run by a seemingly buttoned-down heroin addict – to a collection of wild-eyed, interplanetary eco-extremists) wish to co-opt this deadly material for their own evil use, leaving the world in peril. Into this mix falls Atlantic City-based hot-shot private investigator Corby Mchale (Ken McGregor), who is immediately thrust into the chaos of this international, intergalactic energy clash. With the help of his friends and former colleagues, including bonkers sidekick, Nicky Fingers (Joe White); hard charging, devilishly handsome former boss Frank Gitto (Jon Maurice) and former police partner/ex-wife Sam Keller (Sharon Mason), Corby makes his way to the heart of the dispute, risking all to save the world…. from the comfort of his seedy Atlantic City neighborhood.

Join us as we celebrate the 40th Anniversary of PRIMAL SCREAM with its first-ever screening in Atlantic City!
Playing With…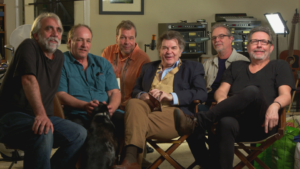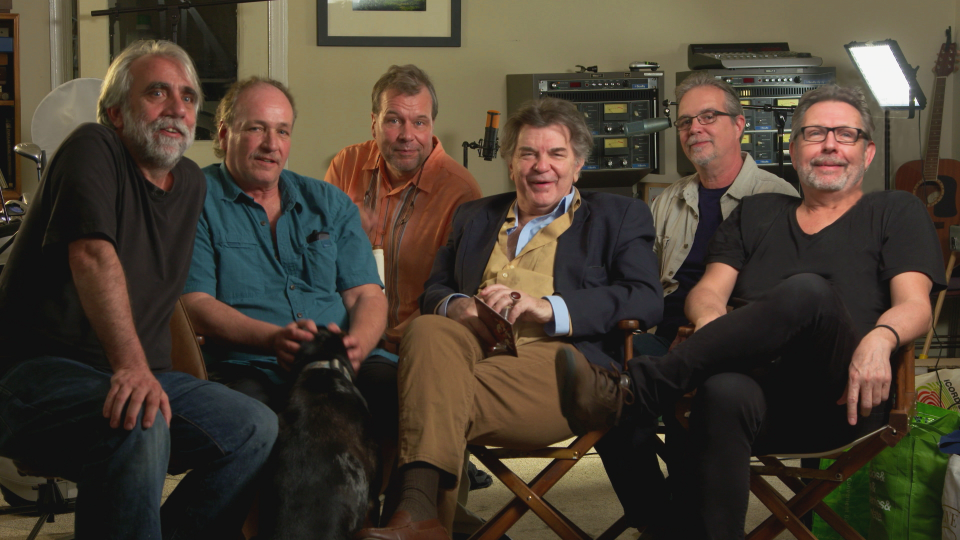 MADE A MOVIE, LIVED TO TELL
Directed by William J. Murray, Keith Reamer
Produced by William J. Murray, Keith Reamer
USA/ 46 Min 
MADE A MOVIE, LIVED TO TELL revolves around the making of PRIMAL SCREAM, an obscure 35mm feature shot in Atlantic City, NJ and originally known as HELLFIRE. Filming began in 1983. The crew was young, inexperienced, and hopeful. And while making the film took a toll on the cast and crew – there were fights and recriminations – it also resulted in lifelong bonds among those involved. The documentary is as much about the emotional residue of PRIMAL SCREAM's making as it is about its actual production, people wrestling with the lingering, bittersweet afterlife of a long completed, yet highly imperfect, creative journey.
Q&A With Director William J. Murray and Keith Reamer follows the screening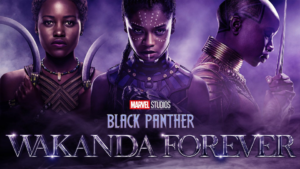 BLACK PANTHER: WAKANDA FOREVER
Friday, June 9, 2023
Adjacent to Playground Pier (off of Arkansas Avenue), Atlantic City, NJ
Film Begins at Sunset
FREE
In BLACK PANTHER: WAKANDA FOREVER, Queen Ramonda (Angela Bassett), Shuri (Letitia Wright), M'Baku (Winston Duke), Okoye (Danai Gurira) and the Dora Milaje (including Florence Kasumba), fight to protect their nation from intervening world powers in the wake of King T'Challa's death. As the Wakandans strive to embrace their next chapter, the heroes must band together with the help of War Dog Nakia (Lupita Nyong'o) and Everett Ross (Martin Freeman) and forge a new path for the kingdom of Wakanda.
DIRECTOR: Ryan Coogler
PRODUCERS: Kevin Feige, Nate Moore
CAST: Angela Bassett, Martin Freeman, Tenoch Huerta, Lupita Nyong'o, Danai Gurira, Letitia Wright
COUNTRY: USA
RUNTIME: 161 min

Saturday, June 10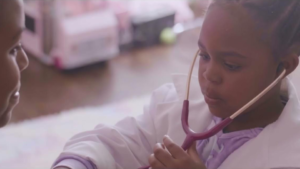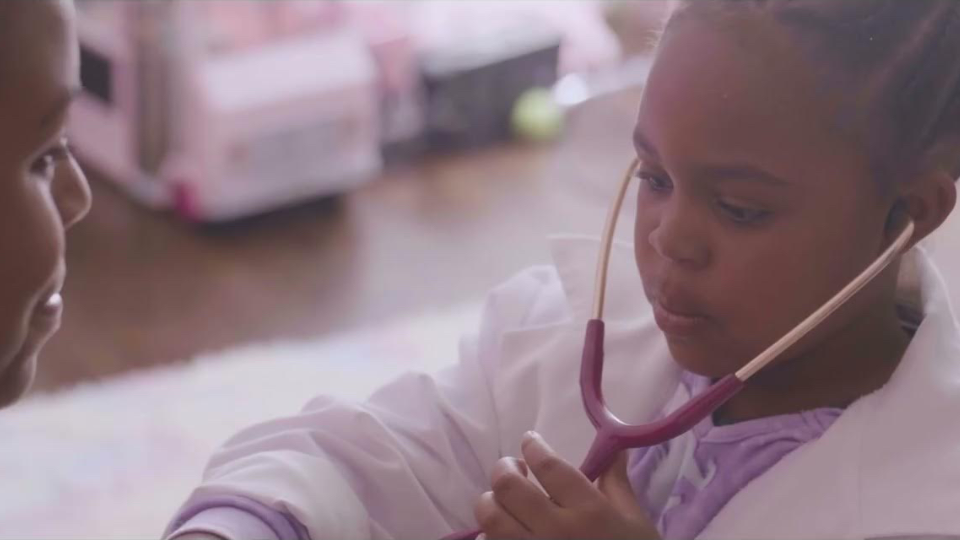 I AM NOT YOUR HERO
Directed by Kelley Kali
Produced by NanaEfua Afoh-Manin, Capella Fahoome, Bettina Fisher, Kelley Kali, Christine Simmons
USA/ 39 Min
Dante Hall
14 N Mississippi Ave, Atlantic City, NJ
12:00 PM

I AM NOT YOUR HERO is a film by Director Kelley Kali, delivering an urgent message inspired by Black women physicians that need to be heard–now. This timely, nonfiction short film taps into an urgent narrative and national conversation about the expectations and roles of Black women in contemporary society. The film connects viewers to the lived experiences of Black women physicians and the heightened tribulations they experienced during the COVID-19 pandemic such as the twin perils of health inequities and systemic racism that plague America's medical system. We will meet a cohort of first-generation BIPOC doctors who don't come from privilege but rather worked their way up from historically underserved and under-resourced communities. Caregivers and frontline health workers, the women in the film are committed to upholding their oath of service, no matter what obstacles come their way.  
A panel discussion follows the screening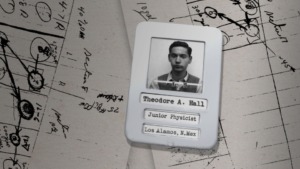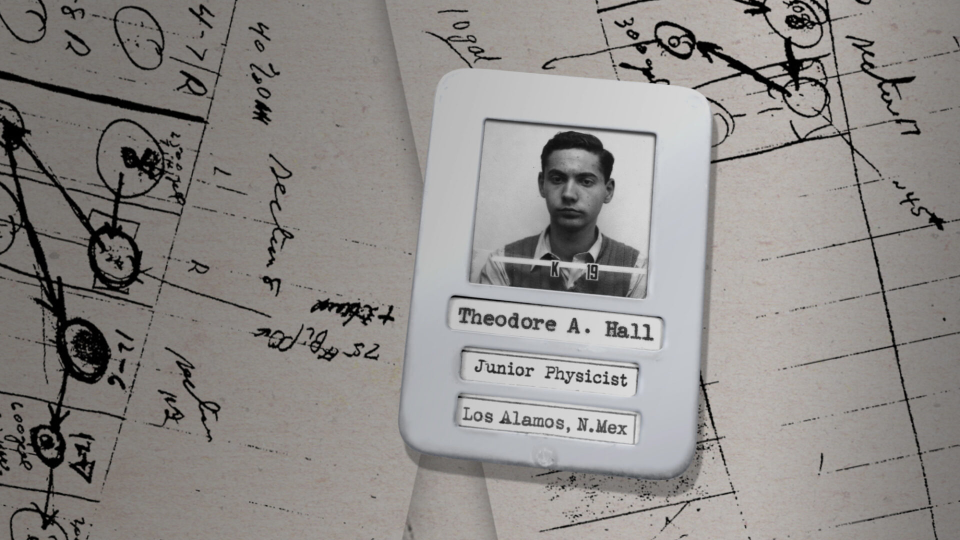 A COMPASSIONATE SPY
Directed by Steve James
Produced by Steve James, David Lindorff, Mark Mitten
USA/ 101 Min
Dante Hall
14 N Mississippi Ave, Atlantic City, NJ
2:30 PM
A tale of espionage, romance, and profound moral questions, A Compassionate Spy follows the remarkable story of Theodore Hall, a University of Chicago graduate who was plucked at the young age of 19 to work on the Manhattan Project to build the first atomic bomb. But soon after he joined the group, he passed crucial military secrets to Soviet intelligence. Oscar- nominated Chicago filmmaker Steve James (HOOP DREAMS and ABACUS: SMALL ENOUGH TO JAIL) has crafted a deeply humanist documentary, combining polished reenactments of Theodore Hall's life in the 1940s and '50s and intimate interviews with his longtime partner Joan Hall, who fled with him to England to evade the FBI. The film tells their fascinating lifelong story of love, intrigue, and the lengths to which some people will go to try to save the world.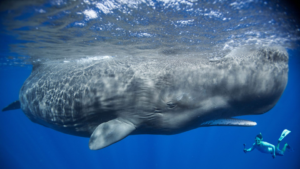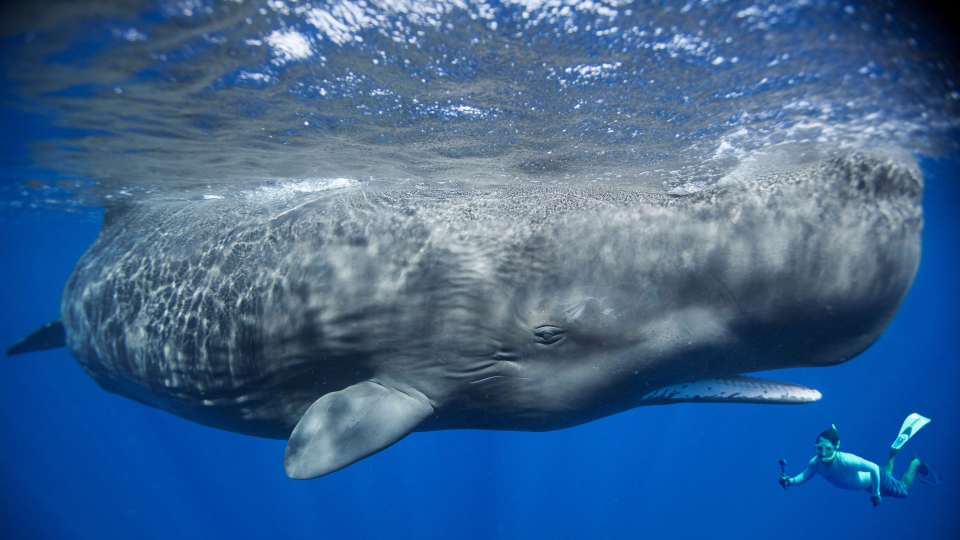 PATRICK AND THE WHALE
Directed by Mark Fletcher
Produced by Wolfgang Knöpfler, Walter Köhler
Subject: Patrick Dykstra
72 Min/ Austria
Dante Hall
14 N Mississippi Ave, Atlantic City, NJ
5:00 PM

For years, Patrick Dykstra has dedicated his life to traveling the globe, following and diving with whales. Over the years, Patrick has learned how whales see and hear, how they perceive other creatures in the water, and how they behave at close quarters. He has a finely tuned sense and knows how to act when within touching distance of a whale – what to do, what not to do and when. This allows him to consistently get closer than anyone else alive – a truly unique skill. Patrick recently experienced a life-changing event. In Dominica, he had a close encounter with a female sperm whale. She seemed to be curious about him, coming within touching distance, pulsing him with her sonar. She studied him as he studied her. Using stunning underwater footage, PATRICK AND THE WHALE explores the fascinating nature of the sperm whale, attempting to shine a light on its intelligence and complexity, as well as highlighting its current and past relationship with humankind. 

CLOSING FILM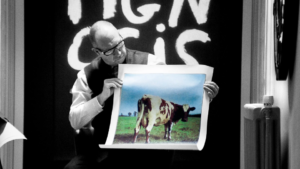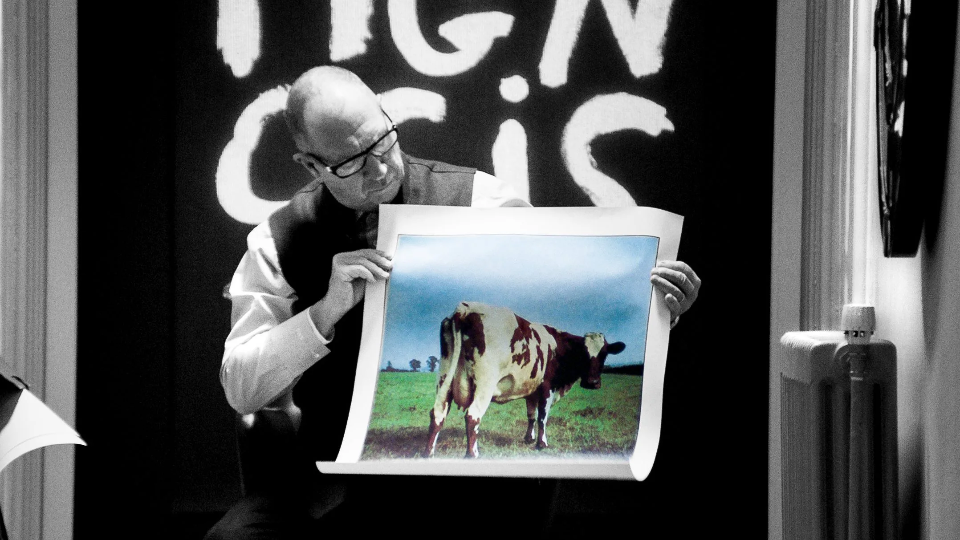 SQUARING THE CIRCLE (THE STORY OF HIPGNOSIS)
Directed by Anton Corbijn
Produced by Trish D Chetty, Ged Doherty, Colin Firth
UK/ 101 Min
Dante Hall
14 N Mississippi Ave, Atlantic City, NJ
7:30 PM

Celebrated photographer, creative director and filmmaker Anton Corbijn's first feature documentary SQUARING THE CIRCLE (THE STORY OF HIPGNOSIS) tells the story of Storm Thorgerson and Aubrey "Po" Powell, the creative geniuses behind the iconic album art design studio, Hipgnosis, responsible for some of the most recognizable album covers of all time. They formed Hipgnosis in Cambridge during the ferment of the sixties and became rock royalty during the boom time of the seventies. They conjured into existence sights that no one had previously thought possible, produced visuals which popularized music that had previously been considered fringe, and were at the white-hot center of the maddest, funniest and most creative era in the history of popular music. During this period, record companies didn't dictate to acts like Peter Gabriel, Pink Floyd, Led Zeppelin and Paul McCartney what their LP covers should look like – Storm and Po did. They made money; they lost money. They did great things; they did silly things. They fell out bitterly; they made up. They never played a note, but they changed music. The film features brand new interviews with Roger Waters, David Gilmour and Nick Mason of Pink Floyd, Jimmy Page and Robert Plant of Led Zeppelin, Paul McCartney, Peter Gabriel, Graham Gouldman of 10cc, Noel Gallagher, and many more.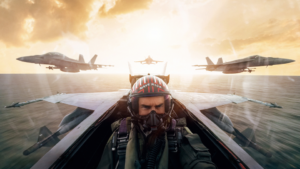 TOP GUN: MAVERICK
DIRECTOR: Joseph Kosinski
PRODUCERS: Jerry Bruckheimer, Tom Cruise, David Ellison, Christopher McQuarrie
CAST: Tom Cruise, Jennifer Connelly, Miles Teller, Val Kilmer
COUNTRY: USA
RUNTIME: 131 min
Adjacent to Playground Pier (off of Arkansas Avenue), Atlantic City, NJ
Film Begins at Sunset
FREE
After more than thirty years of service as one of the Navy's top aviators, Pete "Maverick" Mitchell (Tom Cruise) is where he belongs, pushing the envelope as a courageous test pilot and dodging the advancement in rank that would ground him. When he finds himself training a detachment of Top Gun graduates for a specialized mission the likes of which no living pilot has ever seen, Maverick encounters Lt. Bradley Bradshaw (Miles Teller), call sign: "Rooster," the son of Maverick's late friend and Radar Intercept Officer Lt. Nick Bradshaw, aka "Goose." Facing an uncertain future and confronting the ghosts of his past, Maverick is drawn into a confrontation with his own deepest fears, culminating in a mission that demands the ultimate sacrifice from those who will be chosen to fly it.