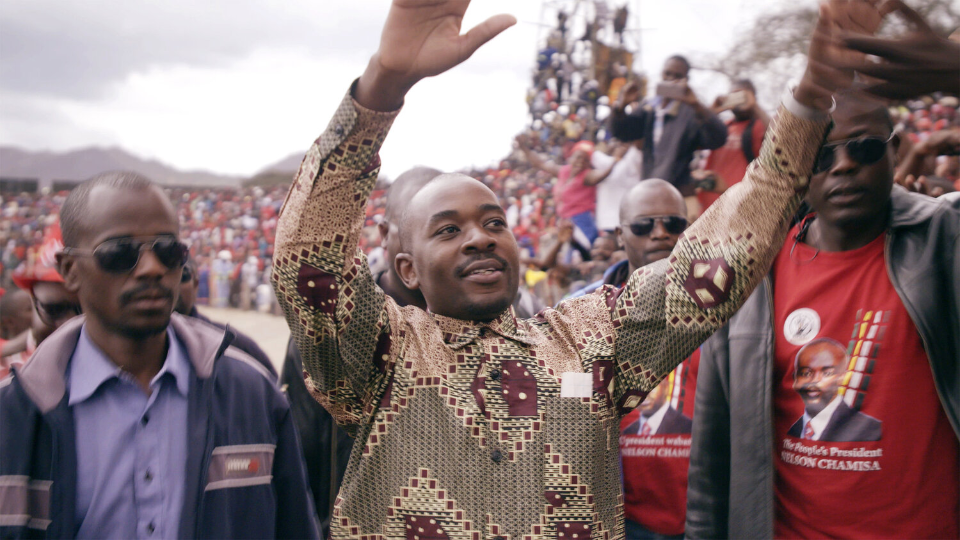 THIS FILM WILL SCREEN FOR IN-PERSON AUDIENCES ONLY
With PRESIDENT, director Camilla Nielsson returns to Zimbabwe to find the country is again at a crossroads. The new leader of the opposition party MDC Alliance, the young and charismatic Nelson Chamisa, is challenging the ZANU-PF, which in its heydey led the decolonization struggle. Represented by the acting president Emmerson Mnangagwa, ZANU-PF is determined to hang on to power. Can a free, fair and transparent election that reflects the will of the people proceed? PRESIDENT shows the international push for electoral integrity in a country desperate to build its democratic institutions.
Playing with PARTY LINE.
Runtime

115 min

Section

Documentary Feature Competition

Release Year

2021

Director

Camilla Nielsson

Producer

Signe Byrge Sørensen, Joslyn Barnes

Country

Denmark/ USA/ Norway