Shorts Program
Shorts: Documentary Shorts Competition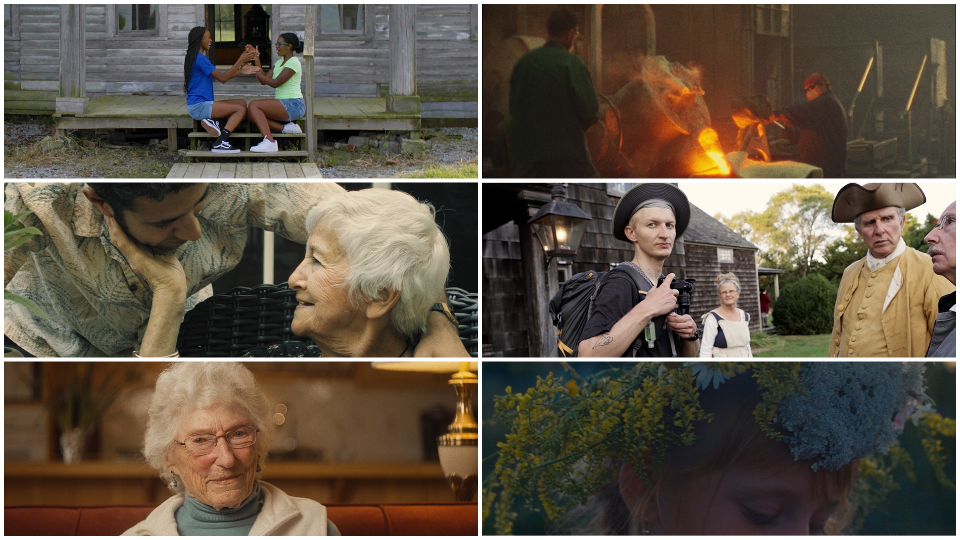 $17 Regular
$15 for Members (not a member?)
BLACK GIRLS PLAY: THE STORY OF HAND GAMES (dir. Joe Brewster, Michele Stephenson, USA, 18 min)
An illuminating look at the influence that hand games played by Black girls has had on the American creative landscape.
THE FOUNDRY (dir. Robert Machoian, USA, 5 min)
Life plays out, in the foundry as a metaphor, though sound and image, as a pressure machine.
NINA & IRENA (dir. Daniel Lombroso, USA, 22 min)
On the verge of her 90th birthday, a grandmother reveals to her grandson the painful story of her sister's disappearance.
THE PEDESTRIAN (dir. Nora DeLigter, Claire Read, USA, 19 min)
A pedestrian sets off on a nine-day walk from Brooklyn to Montauk.
STRONG GRANDMA (dir. Cecilia Brown, Winslow Crane-Murdoch, USA, 15 min)
95-year-old power-lifter Catherine Keuhn reflects on the love and loss that brought her to her last competition.
WAKING UP IN SILENCE (dir. Mila Zhluktenko, Daniel Asadi Faezi, Germany/Ukraine, 18 min)
Ukrainian children are confronted with their past as they explore their new home in Germany.
Q&A with director Daniel Lombroso (NINA & IRENA), co-directors Nora DeLigter and Claire Read (THE PEDESTRIAN), and director Winslow Crane-Murdoch (STRONG GRANDMA) to follow. 
Accessibility