Shorts Program
Shorts: MSU New Visions Shorts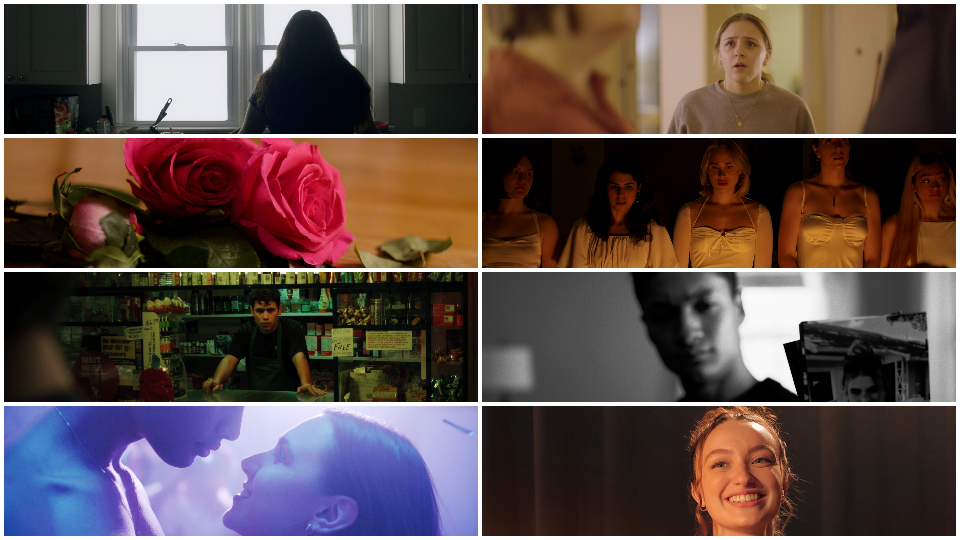 $17 Regular
$15 for Members (not a member?)
CON MIS DEDOS (WITH MY FINGERS)
Director: Jose Saborio
Producer: Jose Saborio
USA, 15 min
Death appears to a suicidal mother and tries to convince her that she has more to live for.
DETACHED
Director: Amber Elefante
Producer: Ethan Ries
Cast: Adrianna Picone, Deborah Bivens, Doug Bollinger, Irene Jean Santos
USA, 17 min
An ambitious sixteen-year-old struggles with her passion for dance while her parents go through a rough divorce.
FLOWERS
Director: Sabrina Hajsok
Producer: Tom Coraggio
Cast: Kira Manelski, Quincy Saadeh, Abby Lindsay, Sarah Snow, Nicholas Decheser
USA, 11 min
A popular teen struggles to find a balance between her school life and her disheartening home life on prom night.
THE HAZING
Director: Katharine Flynn
Producers: Yulissa Rosario, Katharine Flynn, Kevin Flynn
Cast: Emilia Barth, Audrey Owen, Momo Burns-Min, Arielle Flax, Sarah McCluskey, Rebecca Wolf, Ella Sembiring
USA, 11 min
A pledge tries to get into a sorority and retain her sanity during a traumatic hazing
INCONVENIENCE
Director: Seth Imperial
Producers: Serhenna Bazile, Seth Imperial
Cast: Leonidas Ocampo, Johnny Anthony, Raquel Undheim, Frank Di Napoli, Christian Offer, Ruth Rooney
USA, 13 min
A shy convenience store worker tries to win over a girl after finding out he is stuck in a time-loop during his night shift.
MIRROR IMAGE
Director: Gabe Soto
Producer: Jaden Miller
Cast: Jaedan Sanchez, Cali Scolari
USA, 9 min
A young man wakes up to a mirror that holds a room like his own and a familiar looking woman inhabiting it.
PK
Director: Nick Dionisio
Producers: Sabrina Hajosk, Dominick Parungao, Jose Saborio
Cast: Rachel Croom, Isabelle Rose Moore, Charlotte Jones, Desire Mia, Alec Bernard, Rona Lotan, Johnny Anthony
USA, 16 min
The local pastor's daughter escapes a youth group to go to her first high school party.
TANGERINE DRUM MACHINE
Director: Reilly McHugh
Producers: Yulissa Rosario, Allison Lee, Reilly McHugh
Cast: Olivia Totaro, Isaiah Joseph, Jonathan H. Ragin
USA, 18 min
After a traumatic experience, a young musician loses both her unique condition and playing abilities.
Accessibility