Shorts Program
Shorts: NJ Filmmaker Showcase Shorts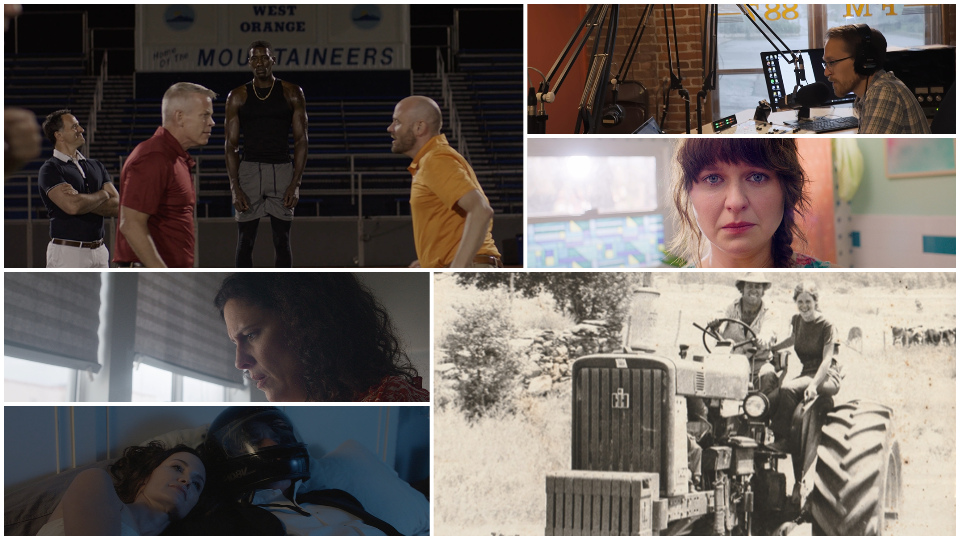 $17 Regular
$15 for Members (not a member?)
THE AUCTION (dir. Jordan Hidalgo, USA, 7 min)
A top football recruit performs a workout under the microscope of the best football programs in the country.
CALLS FROM HOME (dir. Sylvia Ryerson, USA, 31 min)
WMMT-FM's longstanding radio show sends familial messages of love over public airwaves to reach people incarcerated in Central Appalachia.
CLINICAL (dir. Lauren Ciaravalli, USA, 8 min)
Two women battling their own mental health issues form an unlikely friendship when one helps the other confront a pregnancy scare.
THE DAY OF (dir. Umar Malik, USA, 18 min)
A mother's worst nightmare comes to life when she receives a devastating call from her daughter.
THE LUCKIEST MAN ALIVE (dir. Kerri Lynn Miller, USA, 12 min)
A woman struggles to let go of the love of her life.
OUR FARMS, OUR FARMERS (dir. Murphy Birdsall, Keith Reamer, USA, 23 min)
The owners of three surviving family dairies in New York State look back on their successes and struggles in a challenging environment.
Q&A with director Jordan Hidalgo (THE AUCTION), director Sylvia Ryerson (CALLS FROM HOME), director Umar Malik (THE DAY OF), director Kerri Lynn Miller (THE LUCKIEST MAN ALIVE), and co-directors Murphy Birdsall and Keith Reamer (OUR FARMS, OUR FARMERS) to follow. 
Accessibility