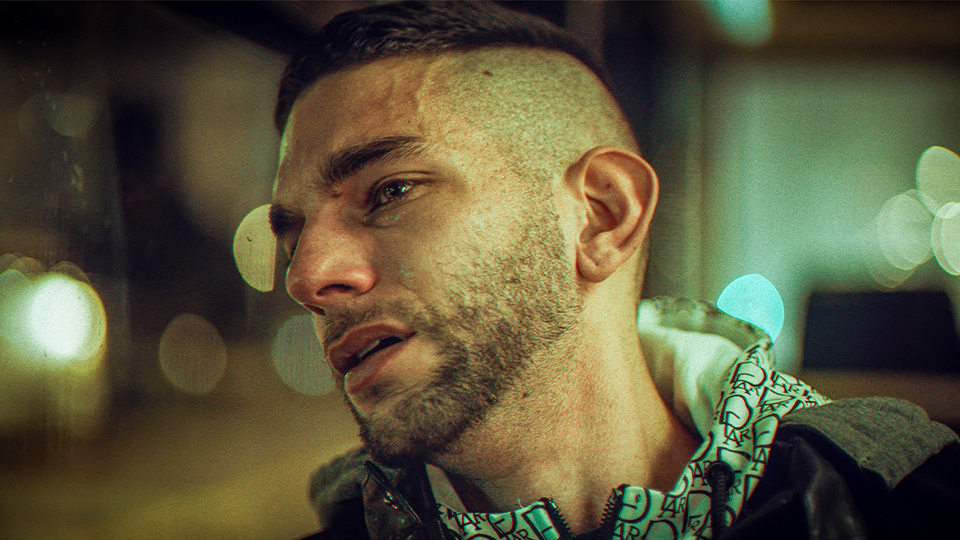 Muhammad, a young economic migrant working in a seaside tavern in Athens, decides to turn himself into a ladies' escort hoping to escape his harsh reality. But when a middle-aged lady calls for his services, Mohammad must face a difficult personal truth.
In Greek with English subtitles. 
Playing in MONTCLAIR SHORTS.
Genre

Runtime

16 min

Section

Montclair Shorts

Release Year

2023

Director

Stefanos Tsivopoulos

Producer

Nikos Smpiliris

Cast

Konstantinos Samaa, Marissa Triantafyllidou

Country

Greece

Website
Accessibility