FREE Outdoor Screening
The Goonies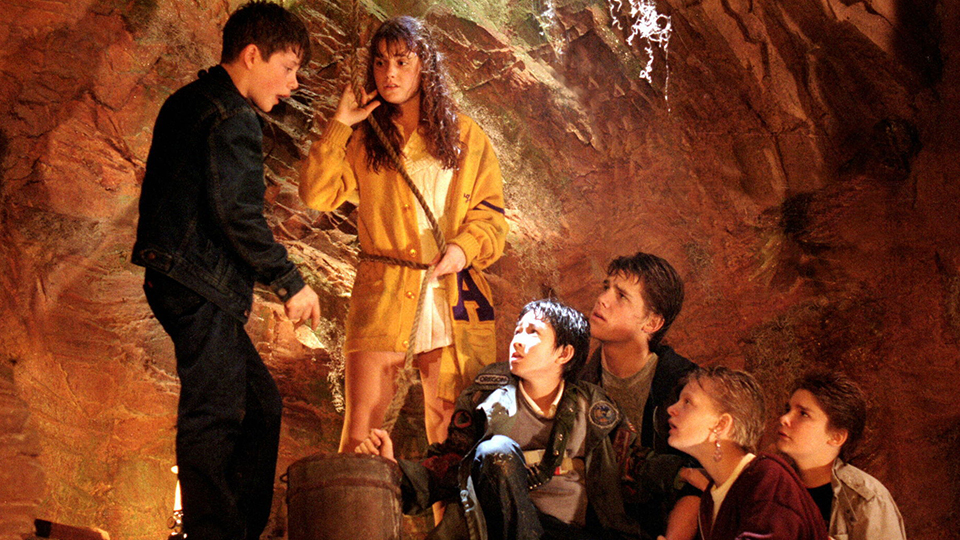 FREE SCREENING AT ANDERSON PARK!
VENUE OPENS AT 7:00 PM AND THE FILM WILL BEGIN AT SUNDOWN.
COME EARLY, BRING A LAWN CHAIR  + A PICNIC + ENJOY THE SHOW!
Adapted by Chris Columbus from a story by Steven Spielberg, THE GOONIES follows a group of misfit kids (including such second-generation Hollywoodites as Josh Brolin and Sean Astin) as they search for buried treasure in a subterranean cavern. Here they cross the path of lady criminal Mama Fratelli and her outlaw brood. Fortunately, the kids manage to befriend Fratelli's hideously deformed but soft-hearted son, who comes to their rescue. The Spielberg influence is most pronounced in the film's prologue and epilogue, when the viewer is advised that the film's real villains are a group of "Evil Land Developers."
The film will begin at sunset.  For the most up-t0-date information on this event, we recommend registering for this FREE screening.

Runtime

114 min

Section

2023 Summer Series

Release Year

1985

Director

Richard Donner

Producer

Harvey Bernhard, Richard Donner

Cast

Sean Astin, Josh Brolin, Jeff Cohen, Corey Feldman, Kerri Green, Martha Plimpton, Ke Huy Quan

Country

USA