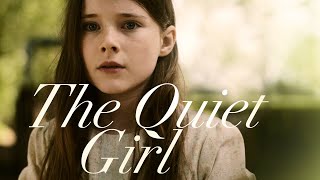 $17 Regular
$15 for Members (not a member?)
Just Added!
Colm Bairéad's THE QUIET GIRL is a delicate drama that follows a shy nine-year-old who has been separated from her immediate family and left in the care of two distant relatives for the summer of 1981. After sun-dappled days spent milking cows, peeling potatoes, and fetching water from the well, the initially uncommunicative child soon opens up to her foster parents, but in this house where affection grows and there are meant to be no secrets, she discovers one. Textural and tender, this award-winning film shows that home is where you feel loved.
Currently breaking box-office records in Ireland as the all-time highest grossing film in the Irish language, THE QUIET GIRL is Ireland's submission for the 2022 Academy Awards®.
In English and in Irish with English subtitles.
Genre

Fiction, Coming of Age, Drama, Foreign Language, Kids & Family, Parenting, Teen Interest, Women's Interest, Feature Film, Award Winner, Debut Feature, Based on a Book, Novel Adaptation

Runtime

94 Min

Section

Fiction Feature

Release Year

2022

Director

Colm Bairéad

Producer

Cleona Ní Chrualaoí

Cast

Catherine Clinch, Carrie Crowley, Andrew Bennett

Country

Ireland

Rating

PG
Accessibility