Film
The Rocky Horror Picture Show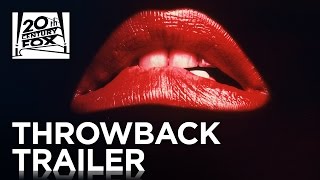 THIS FILM WILL SCREEN FOR IN-PERSON AUDIENCES ONLY

When sweethearts Brad (Barry Bostwick) and Janet (Susan Sarandon) get stuck with a flat tire during a storm, they discover the eerie mansion of Dr. Frank-N-Furter (Tim Curry), a transvestite scientist. As their innocence is lost, Brad and Janet meet a houseful of wild characters, including a rocking biker (Meat Loaf) and a creepy butler (Richard O'Brien). Through elaborate dances and rock songs, Frank-N-Furter unveils his latest creation: a muscular man named Rocky.
The MFF is proud to present the 1975 classic, #1 cult-film of all time, THE ROCKY HORROR PICTURE SHOW, featuring the live debut of The Ordinary Kids Floor Show! The Ordinary Kids were formed in 2020 during the height of the pandemic, as a virtual Rocky Horror experience and have made the transition to a live performing troupe made up of die hard fans. The classic camp musical that launched a million midnight movies returns to Montclair, and together, we're launching ROCKY HORROR as a monthly film event at The Clairidge. Get ready to dust off your high heels and slip on your fishnets! Let's do the Time Warp again!
Genre

Fiction, Comedy, Horror, LGBTQ, Music, Performing Arts, Science Fiction, Classics, Feature Film, In Person Only

Runtime

100 min

Section

Special Screening

Release Year

1975

Director

Jim Sharman

Producer

Michael White

Cast

Tim Curry, Susan Sarandon, Barry Bostwick, Richard O'Brien

Country

UK/ USA