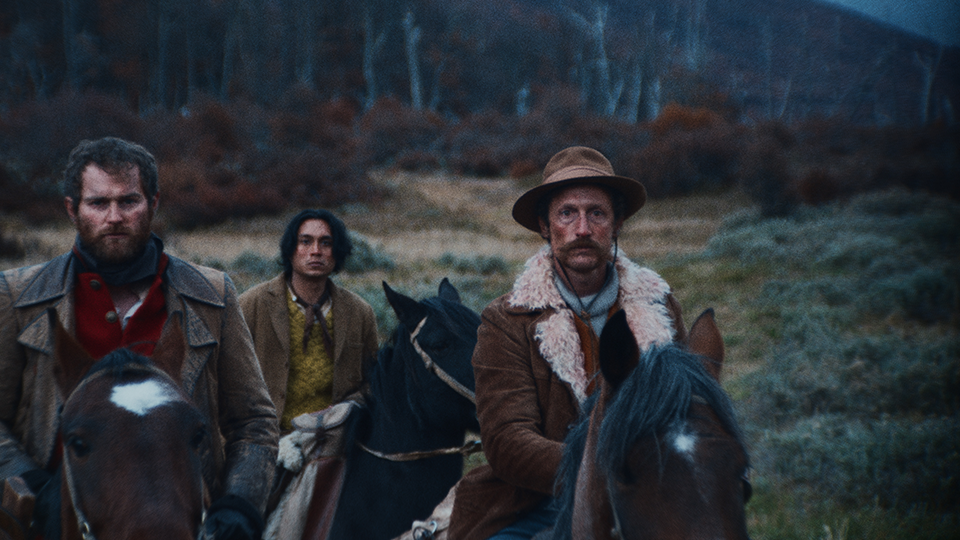 $17 Regular
$15 for Members (not a member?)
Chile, 1901. A wealthy landowner hires three horsemen to mark out the perimeter of his property and open a route to the Atlantic Ocean across Patagonia. The expedition, composed of a young Chilean mestizo, an American mercenary, and a reckless British lieutenant, soon turns into a "civilizing" raid, where colonial violence and human impulse operate outside the boundaries of the law. Felipe Gálvez Haberle's powerful THE SETTLERS shows us the dark side of the colonial project, where indigenous culture and the unchecked hubris of individual power encounter one another through violence and domination.   
In English and in Spanish with English subtitles.
Genre

Fiction, Drama, Foreign Language, Historical Interest, War & Conflict, Latino Interest, Feature Film, Subtitled, Indigenous Stories, Period Piece

Runtime

97 min

Section

Fiction Feature

Release Year

2023

Director

Felipe Gálvez Haberle

Producer

Giancarlo Nasi, Benjamin Domenech, Santiago Gallelli, Matías Roveda

Cast

Alfredo Castro, Mark Stanley, Benjamin Westfall, Camilo Arancibia

Country

Chile/Argentina/France/Denmark/United Kingdom/Taiwan/Sweden/Germany
Accessibility