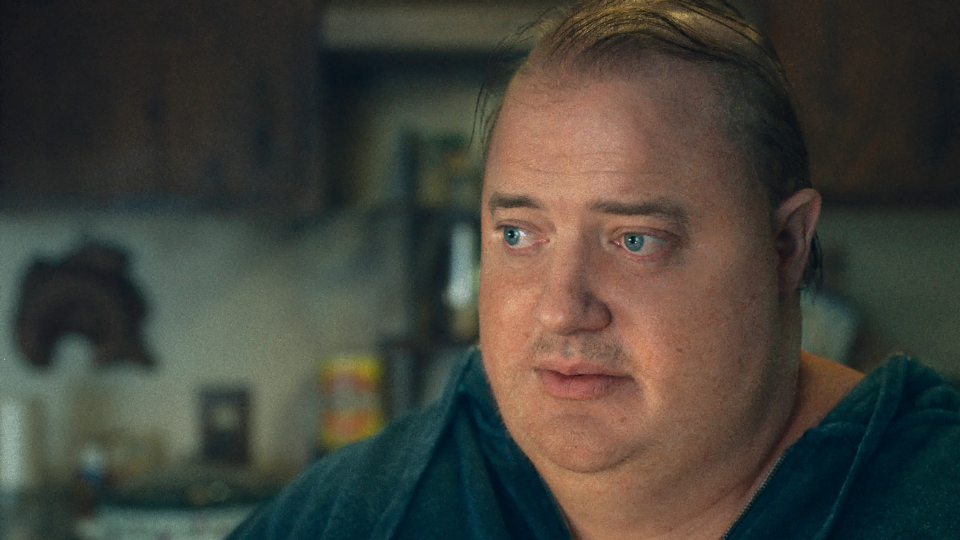 Floor + Loge: $40 Regular / $35 for Members
Balcony: $30 Regular / $25 for Members
(not a member?)
Based on the acclaimed play by Samuel D. Hunter, Darren Aronofsky's THE WHALE is the story of Charlie (Brendan Fraser, in a career best performance), a reclusive English teacher living with severe obesity who attempts to reconnect with his estranged teenage daughter Ellie (Sadie Sink) for one last chance at redemption. A heartbreaking portrait of love, loss, and second chances, THE WHALE is a profoundly beautiful story of a fractured family trying to find forgiveness in a sea of regret. Sure to be one of the most talked about performances of the year, we are proud to welcome Brendan Fraser and THE WHALE to this year's festival.
Q&A with Brendan Fraser, Moderated by Stephen Colbert
Speech-to-text real-time captioning, provided by TotalCaption and Globetitles, will be available for download on your personal smart phone or tablet, which you can then use to read live transcriptions of this Q&A.
This Screening is Co-Presented by

Genre

Runtime

117 Min

Section

Premier

Release Year

2022

Director

Darren Aronofsky

Producer

Darren Aronofsky, Jeremy Dawson, Ari Handel

Cast

Brendan Fraser, Sadie Sink, Hong Chau, Samanatha Morton

Country

USA

Rating

R
Accessibility