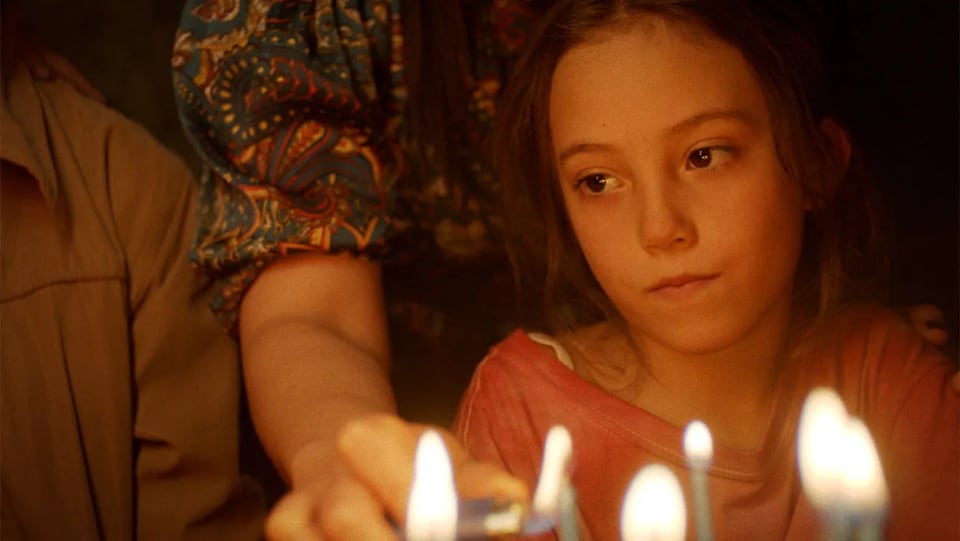 $17 Regular
$15 for Members (not a member?)
Seven-year-old Sol (Naíma Sentíes) spends the day at her grandfather's home, helping her aunts Nuri and Alejandra with the preparations for a surprise party they are throwing for Sol's father, Tonatiuh. Throughout the day, chaos slowly takes over, fracturing the family's foundations. As daylight fades, a strange and chaotic atmosphere takes over, shattering the bonds that hold a family together. Sol will come to understand that her world is about to change dramatically, embracing the essence of letting go and cherishing the breath of life. Lila Avilés' TÓTEM is a beautiful, messy ensemble film about family.
In Spanish with English subtitles.
Genre

Fiction, Coming of Age, Drama, Foreign Language, Women's Interest, Latino Interest, Feature Film, Intergenerational Drama, Subtitled, Female Filmmaker

Runtime

95 min

Section

Fiction Feature Competition

Release Year

2023

Director

Lila Avilés

Producer

Tatiana Graullera, Lila Avilés, Louise Riousse

Cast

Naíma Sentíes, Montserrat Marañon, Marisol Gasé, Saori Gurza, Mateo García Elizondo, Teresita Sánchez

Country

Mexico/Denmark/France
Accessibility