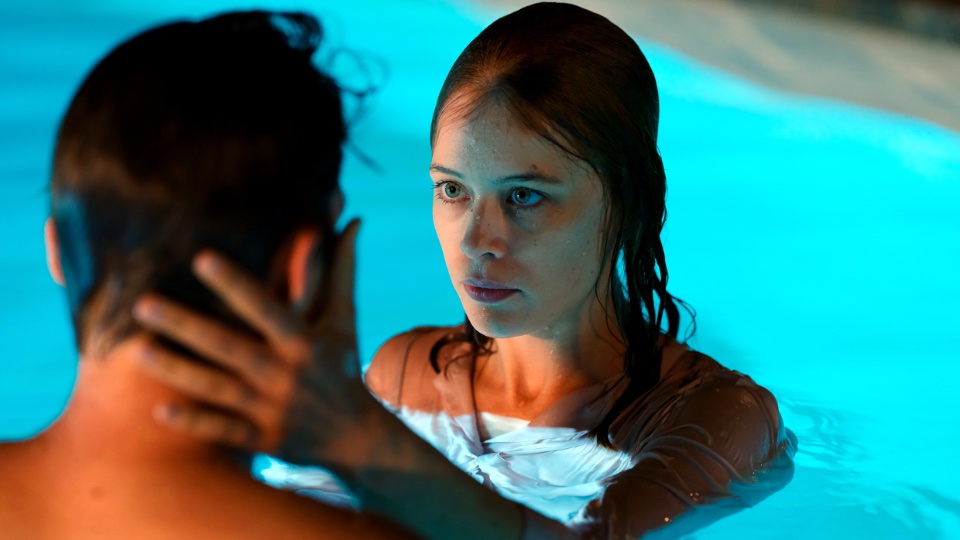 Virtual Screenings Available In New Jersey Only
Available Monday, October 26 ONLY
Legend holds that if the water nymph Undine falls in love with a human and he becomes unfaithful, she must kill him and return to the water. Acclaimed auteur Christian Petzold (PHOENIX, TRANSIT) builds on this myth in his heady, mesmerizing tale of love gained and lost, steeped in magical realism. Undine (a fantastic Paula Beer) works as a Berlin city historian. When her boyfriend leaves her, her world seems to tilt off its axis, but when she unexpectedly falls for another man (Franz Rogowski), she dares hope this powerful new romance will finally shatter the curse. Hypnotic and bewitching, UNDINE is a love story unlike any other.
In German with English subtitles.  For a full list of subtitled films, please click here.
Genre

Fiction, Drama, Foreign Language, Romance, Women's Interest, Feature Film, Subtitled, MFF Virtual Cinema

Runtime

90 min

Section

Fiction Feature Competition

Release Year

2020

Director

Christian Petzold

Producer

Florian Koerner von Gustorf, Michael Weber

Cast

Paula Beer, Franz Rogowski, Maryam Zaree, Jacob Matschenz

Country

Germany/ France