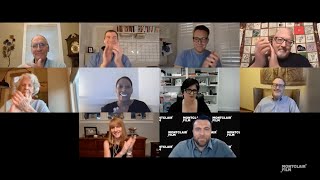 Unlikely Adventure
Community partners and friends share thought-provoking Unlikely Adventure stories that will make you laugh, cry and feel.  Tune in for real experiences that include chicks, bungee cords, and adopting a baby.
Featuring Stories By:
Bruce Phariss
Barbara Lemley, Identity in Design
Paul Boddy
Gary Rudoren
Angela Gray
Bob Kulhan
Julie Campbell
Nancy LeRoy
Luke Ward
With A Little Help From My Friends
Miss May's Virtual SLAM (theme: With a Little Help From My Friends)?
Check out stories from:
Interested in telling a story?  StorySLAM is a reoccurring event and we want to hear what you have to say.  Email Jennifer@MontclairFilm.org for more information.