Front Lobby/Box Office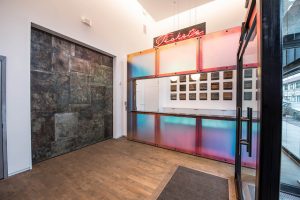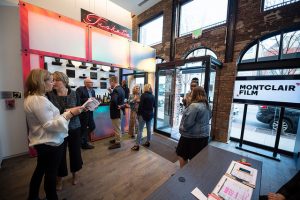 The beautiful box office and lobby can be used as a welcome area or it can serve as a buffet or bar. There is ample space for check-in, promotional giveaways, brochures and displays. The sliding barn door that separates the lobby and Cinema505 can be left open, creating an even larger event space!
Cinema505 (seats up to 65)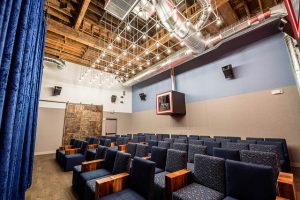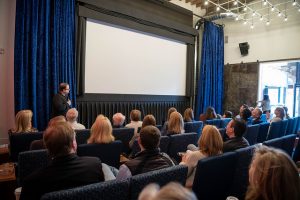 Our Cinema505 screening room is more than a cinema; it can serve as a
cocktail party and event space too! Chairs can be set for a maximum of 65 seats, rearranged, or completely removed for an event. Cinema505 has an advanced audio/visual system that allows for accurate playback of Digital Cinema content as well as ProRes, Blu-ray, other HD video formats and various streaming services.
Cocktail Party/Event (accommodates up to 150)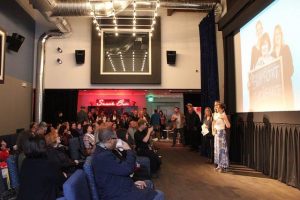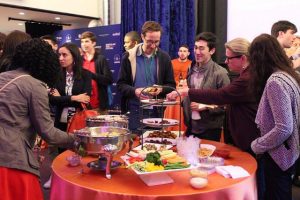 Cinema505 can accommodate up to approximately 150 people for a standing cocktail party and approximately 75-100 for a seated meal or event. This room includes a lounge area and a moveable snack bar that can be used for serving food and beverage.
Fill out and submit the form and we will get back to you shortly.
We look forwarding to hosting your next event at Montclair Film!