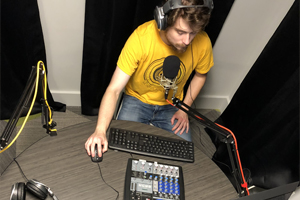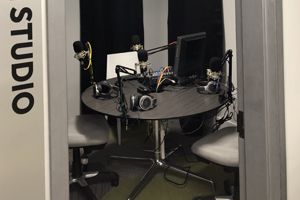 Montclair Film's state of the art Storytelling Studio is a dedicated recording space.  It's an ideal setting that allows individuals to record interviews and podcasts alike, turning conversations into works of art.
It is equipped with:
8 Channel Mixer Board (Mackie Pro FX8V2)
4 Dynamic Microphones (Heil Pro40 Microphones)
Sony Headphones
Computer monitor
Audacity and Audition software on Windows 10
Fill out and submit the form and we will get back to you as soon as possible.