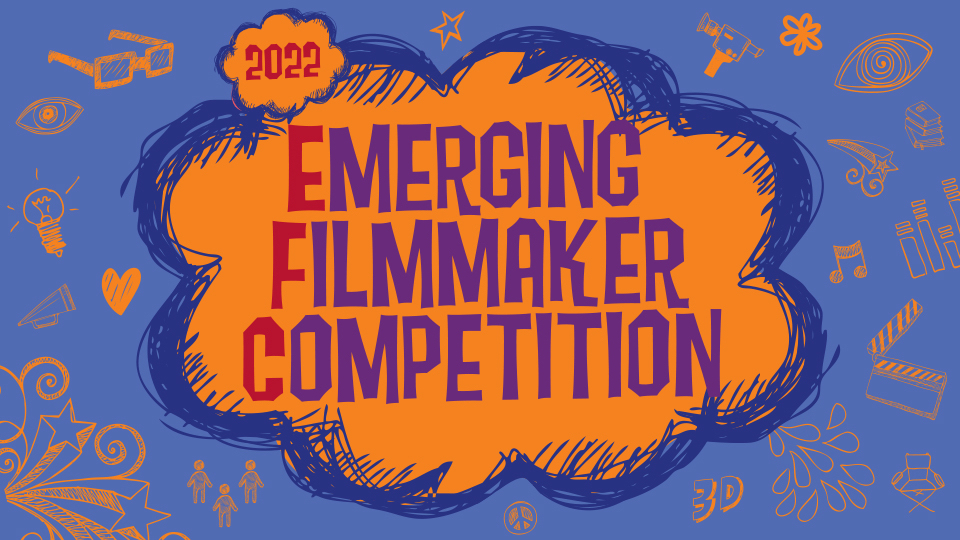 Montclair Film's EMERGING FILMMAKER COMPETITION celebrates the work of filmmakers who are in the 6th through 12th grades. These films, adjudicated by a jury of film professionals, represent a wide range of styles and voices that showcase the diverse talents of young people who are using cinema to tell their stories. Categories include drama, comedy, documentary, animated, horror/suspense, experimental  and social impact films!
Submission Deadline: April 27, 2022
Award Ceremony to be Announced
General Rules and Guidelines
Students' films can be entered into one of the following divisions:
Storytellers:            Grades 6 – 8

Visionaries:             Grades 9 – 12
Filmmakers in the Storyteller division may submit a film up to 4 minutes in length.
Filmmakers in the Visionaries division may submit a film up to 5 minutes in length.
Award categories include:
Drama
Comedy
Documentary
Experimental
Social Impact
Awards are determined by the EFC Committee. Not all categories may receive awards, and the Montclair Film reserves the right to add awards for outstanding achievement.
Illegal use of copyrighted material is prohibited and may disqualify your submission.
No film will be accepted if it has been submitted to our previous EFC program.
Montclair Film reserves the right to show and use stills from all submissions and EFC events for promotional purposes.
By submitting a film to the Emerging Filmmaker Competition, the filmmaker agrees to and is aware of these policies and general rules.
Film Specs
If your film is chosen to be viewed at our Award Ceremony, it needs to be compatible with our screens.  Films can be shot on any format (smartphone, video, digital video, etc.).
Filming Specs: (iMovie, Final Cut Pro are programs that meet these requirements)
1998 x 1080 Pro Res 422(HQ) for Flat or 2048 x 858 Pro Res 422(HQ) for Scope
Frame rate should be 23.98fps or 24fps (progressive only, NO INTERLACE)
Stereo or 5.1 Linear PCM
Registration and Submission
To ensure a blind jury, please submit your short without any credits. If your film is chosen, you can save time and energy by having a copy with credits ready to go. Absolutely no names, credit listings, or school credits can be visible on the submitted film.
EFC Registration Number: When you register, you will receive a confirmation letter with your EFC registration number. This number will be used to identify your film so that the judging remains blind.


Uploading your Film
Title: When uploading your film for submission, please label the uploaded file with your EFC registration number followed by your film's title. For example, 6587MyFilmTitle.mov.
Summary: All submissions must include a paragraph summary of your submitted short. The summary can be a PDF or Word Doc and should also be labeled with your registration number followed by the film title (e.g., 6587MyFilmTitle.MOV).
If you have any questions regarding the Emerging Filmmaker Competition, please email our EFC Manager: michelle@montclairfilm.org.