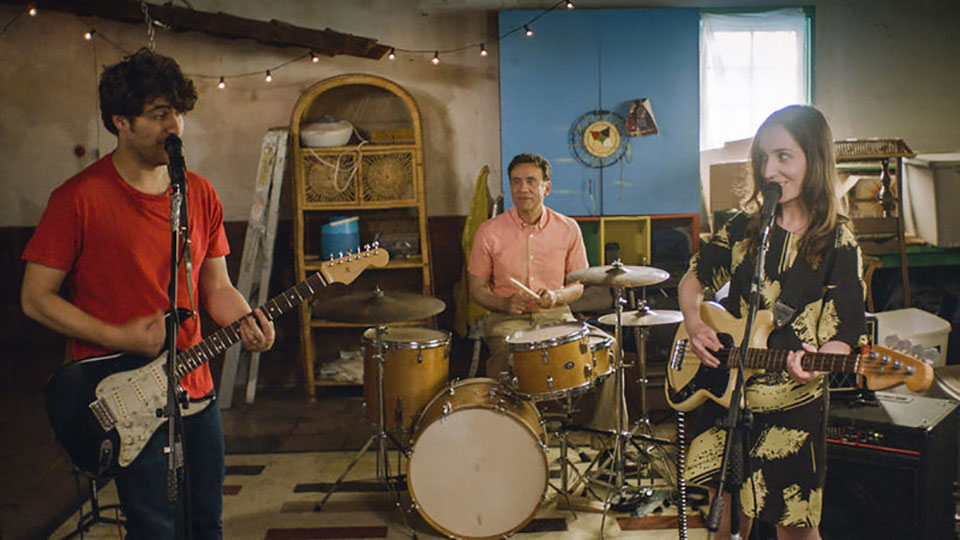 $14.00
$12.00 with membership (not a member?)
2017 Closing Night Film
A strong marriage is about love, communication, and the give and take of daily life. But when the trappings of the everyday give way to argument and strife, couples sometimes take unique measures to find a way forward. That's certainly the case for Anna (writer/director/producer/star Zoe Lister-Jones) and her husband Ben (Adam Pally); unable to stop arguing about the little things, they decide to take a big leap and start a band together. Creating catchy songs that deal with their marital problems, the pair begin rehearsals until they discover that their unusual neighbor Dave (Fred Armisen) is also a drummer. Featuring terrific original songs and hilarious performances, BAND AID proves that sometimes, the familiarity of married life can be the start ofsomething unexpected and wonderful.
Writer, Director, Producer, and star Zoe Lister-Jones in attendance
This screening is co-presented by Morgan Stanley.
Playing with PARAFFIN (3 min.)
Genre

Fiction, Comedy, Music, Romance, Women's Interest, Feature Film

Runtime

91 min.

Section

Fiction Feature

Release Year

2017

Director

Zoe Lister-Jones

Producer

Zoe Lister-Jones, Natalia Anderson

Cast

Zoe Lister-Jones, Adam Pally, Fred Armisen, Susie Essman, Hannah Simone, Retta, Ravi Patel

Country

USA