Film
Opening Night Film: Far From The Tree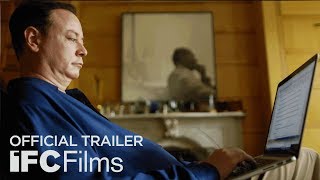 $25 Regular / $20 Members (Film Only, Balcony Seating)
$150 Regular / $125 Member (Film + Party, Floor or Loge Seating) (not a member?)
FAR FROM THE TREE is filmmaker Rachel Dretzin's adaptation of author Andrew Solomon's bestselling book, exploring how parents and children work to reconcile profound differences within the context of their families. An examination of the beautiful complexity of human experience, and inspired by Solomon's own story of growing up gay, FAR FROM THE TREE features families who offer intimate access to how they experience surprise, resilience, sorrow, courage, hope, and joy. It is also a richly drawn portrait of the power of diversity, challenging our conventional understanding of normalcy and celebrating the limitless potential of the human spirit in all of its wondrous forms.
This screening is co-presented by Investors Bank.
Q&A with Rachel Dretzin and Andrew Solomon to follow.
Immediately following this inspiring documentary, FAR FROM THE TREE, stay where you are and help us kick off the 2018 Montclair Film Festival's 7th season, with the Opening Night Party! This is the perfect start to 11 days offilm, conversation and celebration!
Enjoy delicious food and open bar from our official festival sponsors, Eventsby   Joni, The Little Daisy Bake Shop, New Jersey Beer Co., Ironbound Hard Cider,and wine and spirits from Opici Wines, Market Street Spirits, and The Wine Guys!
To join us for the Opening Night Film and Party, please select a Film + Party ticket at checkout. 
Runtime

93 min

Section

Opening Night Film

Director

Rachel Dretzin

Producer

Rachel Dretzin, Andrew Solomon

Subject

Andrew Solomon

Country

USA

Facebook page