Film
J.R. 'Bob' Dobbs and the Church of the SubGenius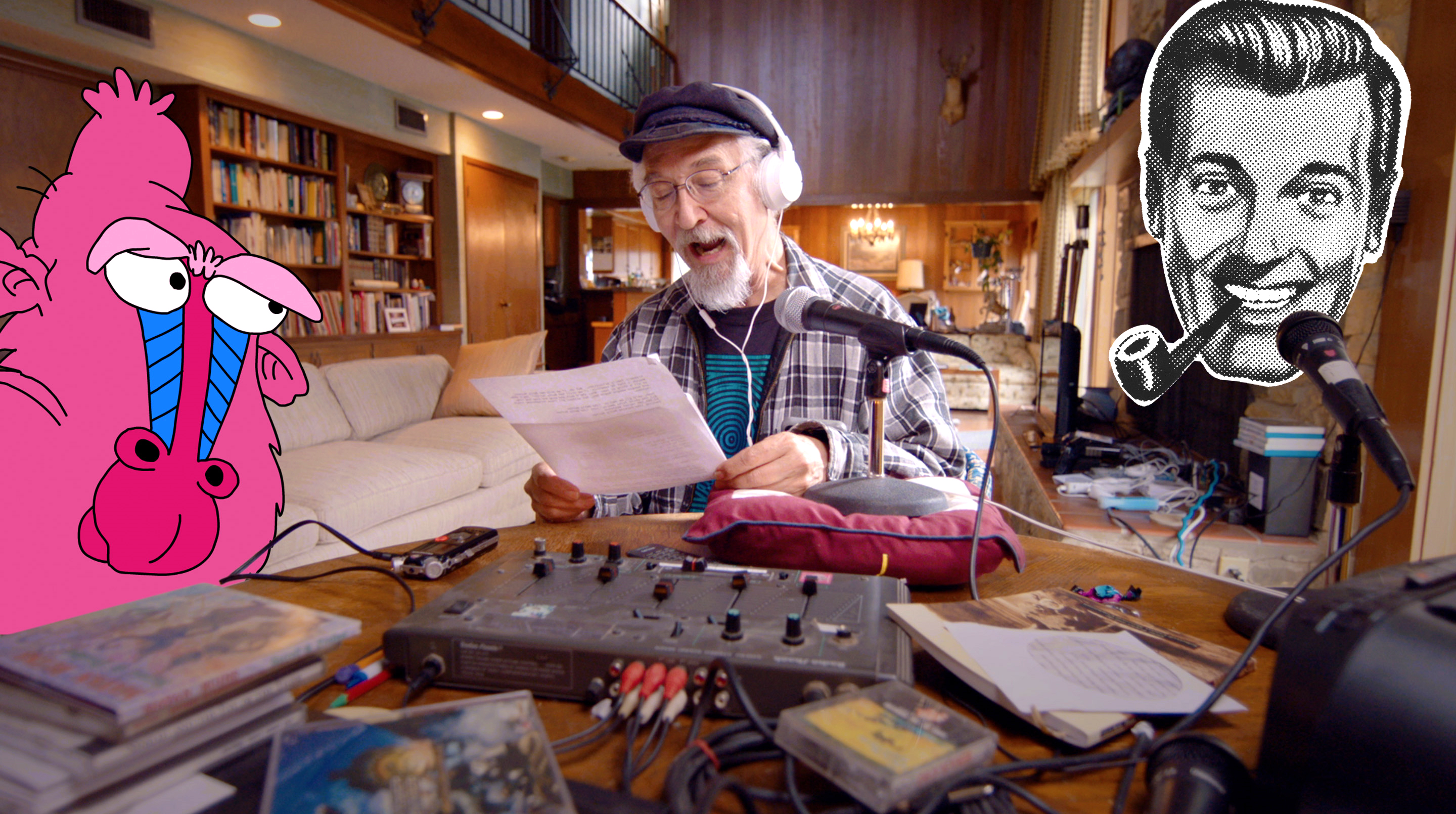 $15 Regular
$13 for Members (not a member?)
The Church of the SubGenius has been called "the most aggressively preposterous theology the world has ever known!" But what is the Church? And who is J.R. "Bob" Dobbs? And why is his name always in quotes? And for nonbelievers, why has this strangely compelling parody religion, this long-running postmodern joke, caught the attention of such pop culture icons as Rachel Maddow, Nick Offerman, Jon Stewart, David Letterman, Pee-wee Herman (Paul Reubens), David Byrne, Robert Crumb, Richard Linklater, Alex Cox, Ken Kesey, Frank Zappa, Jonathan Demme, and Devo's Mark Mothersbaugh?
What started out as an inside joke amongst two self proclaimed weirdos in Ft. Worth, Texas soon becomes much more than they bargained for. Frustrated by the rising consumer-driven culture, out of work pals Douglass St. Clair Smith and Steve Wilcox decide to turn their conservative southern ideology on its head and invent a new religion all their own. Spurred on by the overreach of religion and zealous televangelists of the day, the pair concoct religious monikers (Reverend Ivan Stang and Dr. Philo Drummond), a newly minted prophet (J.R. "Bob" Dobbs), and devised a crusade to expose the conspiracy of normalcy by using humor as the ultimate weapon.
Director Sandy K. Boone in attendance for post-screening Q&A.
Runtime

85 min

Section

Montclair Film's 1st Annual Documentary Weekend

Director

Sandy K. Boone

Producer

Michelle Randolph Faires, Alyssa Spiller Sajovich, Jason Wehling, Suzanne Weinert

Subject

Dr. Ian Stang, Dr. Philo Drummond, Dr. Howard Owll, Paul Mavrides, Nurse Vicki, Nurse Kelly, Papa Joe Mama, Gerald Casale, Richard Linklater, Penn Jillette, Nick Offerman

Country

USA