Film
Made A Movie, Lived To Tell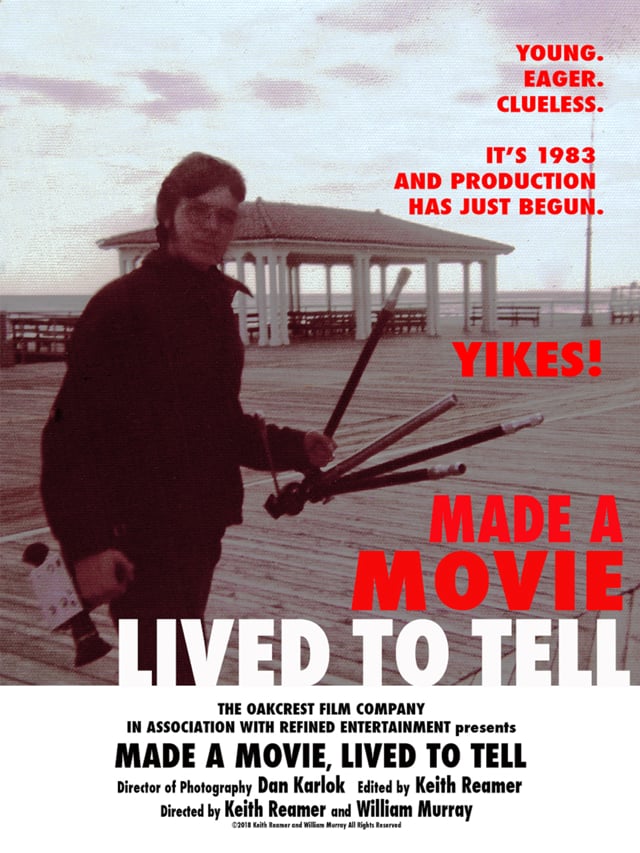 $14 Regular
$12 For Members (not a member?)
MADE A MOVIE, LIVED TO TELL revolves around the making of PRIMAL SCREAM, an obscure, shot-in-New Jersey 35mm feature, originally known as HELLFIRE. Filming began in 1983. The crew was young, inexperienced, and hopeful. The conceit – a futuristic film noir about a tough, dissolute private eye's mission to wrestle from the hands of evil an explosive energy source mined in outer space – was highly ambitious. And there was no money, of course.
The stop and start production took over two years, and was punished with an endless series of troubles; some wrenchingly serious, some seriously comic. It took a toll on the cast and crew – there were fights and recriminations – but it also resulted in lifelong bonds among those involved. The documentary is as much about the emotional residue of PRIMAL SCREAM's making as it is about its actual production, people wrestling with the lingering, bittersweet afterlife of a long completed, yet highly imperfect, creative journey.
An extended Q&A with directors William J. Murray and Keith Reamer, DP Dan Karlok, and cast members David Swift, Kenneth McGregor, and Sharon Mason follows the screening.
Runtime

45 min

Section

Documentary Feature

Director

William J. Murray, Keith Reamer

Producer

William J. Murray, Keith Reamer

Country

USA

Facebook page