Film
Explore The 2018
Montclair Film Festival
Program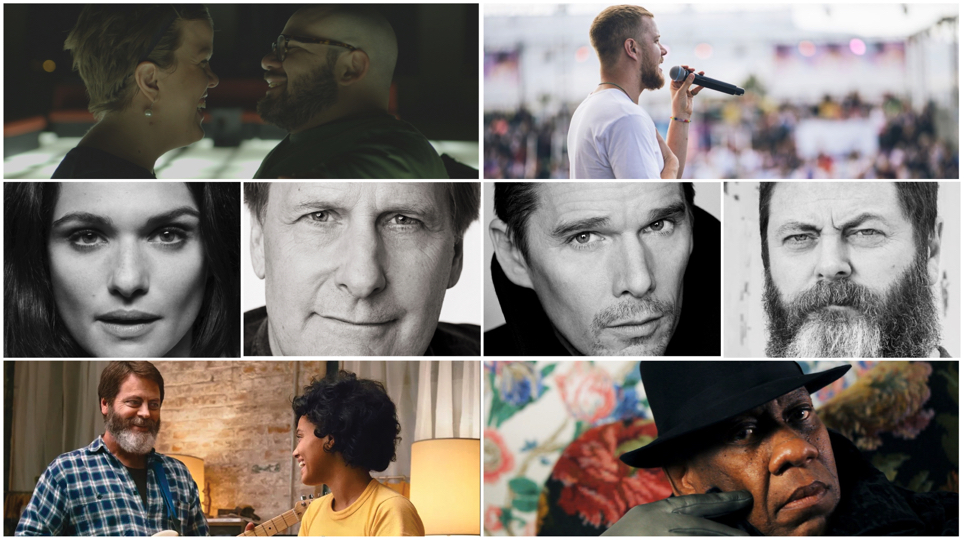 Today, Montclair Film announced the full program for the 7th annual Montclair Film Festival (MFF), presented by Investors Bank, taking place April 26 – May 6, 2018, in Montclair, NJ and featuring over 160 films, events, discussions, and parties, with over 150 filmmakers and industry guests attending.
Explore The Full 2018 Program Here!
The festival will open on Thursday, April 26, with a screening of Rachel Dretzin's FAR FROM THE TREE, with the director attending alongside subject and prize-winning author and journalist Andrew Solomon, from whose book the film was adapted. The film explores how parents and children work to reconcile profound differences within the context of their families, and is a richly drawn portrait of the power of diversity, challenging our conventional understanding of "normalcy" and celebrating the limitless potential of the human spirit in all of its wondrous forms. FAR FROM THE TREE is a Sundance Selects release.
On Saturday, May 5, Don Argott's BELIEVER will screen as the festival's Closing Night Film, with the director, producer Sheena Joyce, and subject Dan Reynolds, lead singer for the chart-topping band Imagine Dragons, in attendance for a post-screening Q&A moderated by Stephen Colbert. Dan Reynolds has spent years thoughtfully examining his beliefs. Raised within the culture of the Mormon church, Reynolds stayed within the fold while going on to form Imagine Dragons, one of the biggest rock and roll bands in the world. Dan comes to a crossroads when he witnesses fellow members of the Mormon church spurned due to their sexual orientation. Since 2008, teen suicide rates in Utah have skyrocketed, which many people attribute to the Mormon church's official stance regarding same-sex relationships, Reynolds decides to take action; using his position to foster acceptance and bring the community together, Reynolds challenges the church to transform itself. Don Argott's BELIEVER is a portrait of an artist determined to change the world through understanding, compassion, and love. Featuring stunning music and concert footage from Imagine Dragons, Neon Trees, and many more, BELIEVER delivers hope through the power of music. Produced by Live Nation Productions, BELIEVER is an HBO Documentary Film.
For the festival's Narrative Centerpiece, director Brett Haley returns to the festival with his new film HEARTS BEAT LOUD, starring Nick Offerman. Haley and Offerman will participate in a post-screening Q&A. HEARTS BEAT LOUD is a warm, luminous exploration of the bittersweet joys of family, romance, and the ties that bind us. HEARTS BEAT LOUD is a Gunpowder & Sky release.
The festival's Documentary Centerpiece, THE GOSPEL ACCORDING TO ANDRÉ, will feature a post-screening Q&A with director Kate Novack, producer Andrew Rossi, and the film's iconic subject, André Leon Talley. THE GOSPEL ACCORDING TO ANDRÉ unites André's childhood experiences with his elegant grandmother and the Black Church with his rise as a global tastemaker at magazines like Women's Wear Daily, W, and Vogue, to tell the story of the transformational career of one of the most iconic figures in fashion. THE GOSPEL ACCORDING TO ANDRÉ is a Magnolia Pictures release.
This year's Storyteller Series, presented by Audible, features conversations with the leading voices in the festival's program and includes Academy Award® winner Rachel Weisz in Conversation with Stephen Colbert (April 28), Nick Offerman in Conversation with Patrick Wilson (May 5), 2017 MacArthur fellow Taylor Mac in Conversation (May 5), Emmy Award® winner Jeff Daniels in Conversation with Stephen Colbert (May 5), and Tony and four-time Academy Award nominee Ethan Hawke in Conversation with Stephen Colbert (May 6). The program will also feature the festival's first annual StorySLAM, presented in partnership with Red Nose Day USA and featuring sur prise guests(April 28), and a Master Class with screenwriter Richard Wesley (May 5).
The festival welcomes director Silas Howard and star Claire Danes for a Q&A following a screening of their new film A KID LIKE JAKE (May 5), and legendary writer and director Paul Schrader for an extended Q&A following a screening of his latest film, FIRST REFORMED (May 6).
Today's films and events join Taylor Mac's previously announced A 24-DECADE HISTORY OF POPULAR MUSIC (ABRIDGED), set for May 4 at 7:00 pm, in the festival program.
Tickets for the 2018 Montclair Film Festival go on sale Monday, April 9, at 10:00 AM for Members, and Friday, April 13 at 10:00 AM for the general public. Want to get in on early tickets? Become a Member Today!