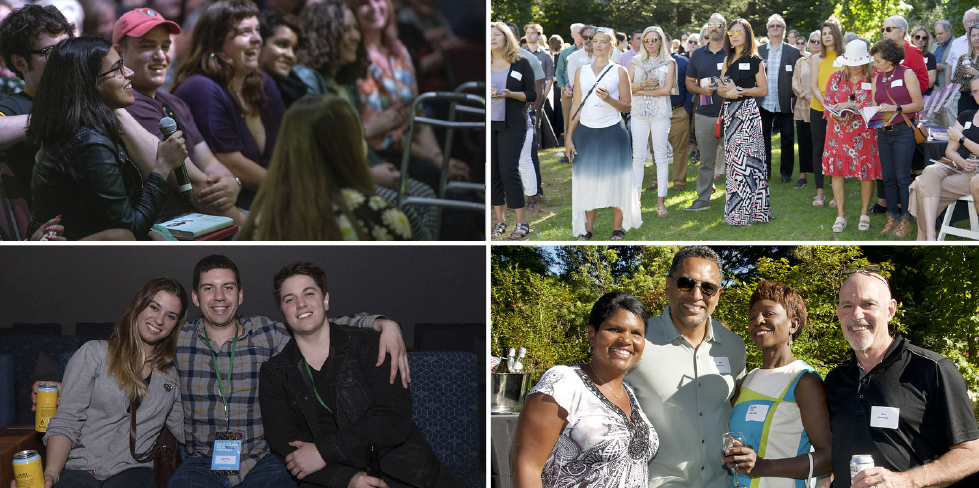 MEMBERS GET THE INSIDE SCOOP!
Since the addition of The Clairidge to our year-round offerings, Montclair Film members experience even more … more benefits, more events, more screenings, and more discounts just for you, 365 days a year!
Take your love of film and storytelling to the next level and become part of Montclair Film's vibrant member community. As a member, you'll receive EARLY ACCESS to purchase tickets to the annual film festival, celebrity fundraiser, and conversations featured at The Clairidge all year long.
As a non-profit organization, Montclair Film depends on the generosity of donors, members, and sponsors whose support allows us to carry out our mission –  to engage, educate, and entertain through the power of visual storytelling.  Plus, your membership is a tax-deductible donation!
Want to see independent cinema thrive in your community? Become a member today and in return get these year-round benefits for your support!
All Members Enjoy:
$4 off tickets at The Clairidge
$6 matinee tickets (before 3 PM on weekdays and before 1 PM on weekends and holidays)
$5 Member Tuesdays
Merchandise and concession discounts
Early access to ticket sales including Montclair Film Festival and Annual Fundraiser (starting at Senior level)
Already a member?
Thank you for supporting independent films, filmmakers, programs, classes, and events in our community throughout the year. Remember to log into your member account by clicking on MEMBER LOGIN at the top of Montclair Film's home page in order to gain early access to purchase tickets and receive member discounts.
Need more information? CLICK HERE for Member FAQ.
Gift Memberships: CLICK HERE to purchase a gift membership.
Introductory
Student (18+)
For full-time students enrolled in a college or university
All of the above benefits
College Students (18+) get 50% off the Film Lover+ level
To join or renew, please:
or
2. Visit The Clairidge, and show your student ID to sign up
100% tax-deductible
Early access to film festival tickets begins at the Senior level
Senior (65+)
$60
All of the above +
One member priced ticket at The Clairidge per visit
Early access to Film Festival tickets
100% tax-deductible
Standard
Film Lover
$70
All of the above +
Two member priced tickets at The Clairidge per visit
Early access + invitations to sneak peek screenings
Invitations for one to member-only events
100% tax-deductible
Film Lover+ Best For Families!
$95
All of the above +
2 free tickets to The Clairidge
Four member priced tickets at The Clairidge per visit
10% discount on education classes for all ages
100% tax-deductible
Premier
Friend Best Value!
$250
The Clairidge + Year-Round
4 free tickets to The Clairidge
4 member priced tickets per visit
2 free concessions
Montclair Film welcome gift
Film Festival
2 free Film Festival tickets
2 invitations to Film Festival Inside Scoop Party
Recognition in Film Festival catalog
$200 tax-deductible
Supporter
$500
The Clairidge + Year-Round
4 free tickets to The Clairidge
4 member priced tickets per visit
4 free concessions
1 free parking voucher (2 hours)
Montclair Film welcome gift
Discount on 505 event rentals
Film Festival
4 free film festival tickets
2 invitations to Film Festival Inside Scoop Party
Recognition in Film Festival catalog
$200 tax-deductible
*At Crescent Parking deck based on availability