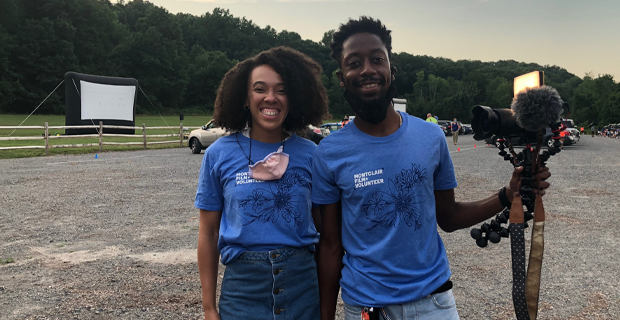 Montclair Film is a non-profit organization that relies greatly on the generosity of volunteers. We invite you to join us -– help out year-round, during the week of the festival, or BOTH! We will do our best to make the hard work of volunteering fun! Volunteers must be at least 15 years old.
Download the Volunteer Handbook
To become a Montclair Film volunteer, click below to complete our online registration form:

2020 Festival Perks
Volunteer T-shirt
Volunteer Pins
Annual Individual Membership after 6 hours of volunteering between Kids' Art Distribution and the festival
Virtual film voucher for 2 shifts or more
2020 Festival Teams
Niche Marketing Team – application required
Kids' Art Distribution
Starting September 12. Check Shiftboard for shifts
Catalog Distribution
Starting October 2. Check Shiftboard for shifts
Drive-In Operations Team – application required (to be emailed in a few weeks)
For questions, email volunteer@montclairfilm.org.
This program is made possible with support from the American Express Foundation.