News
#MFF18 #Keep
Connecting Energizes Opening Night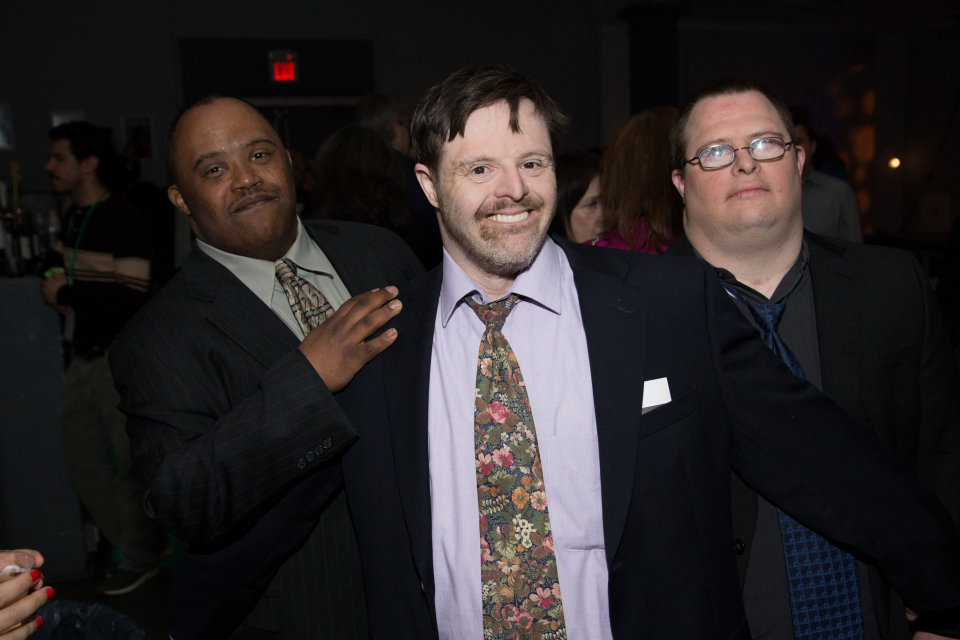 Montclair Film Festival kicked off its seventh annual event on Thursday, April 26 at the Wellmont Theater with the remarkable documentary FAR FROM THE TREE, filmmaker Rachel Dretzin's adaptation of Andrew Solomon's bestselling book, exploring how parents and children work to reconcile profound differences within the context of their families offering intimate access to how they experience surprise, resilience, sorrow, courage, hope, and joy.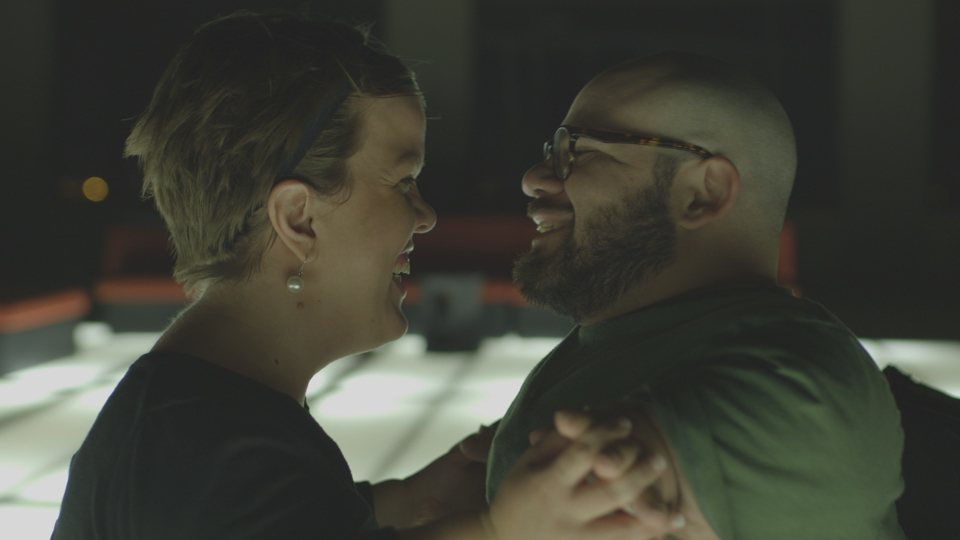 Montclair Film Founder and Chairman Bob Feinberg along with Board President Evie Colbert welcomed an exhilarated crowd to the 2018 Montclair Film Festival — including some special guests who were subjects in the film — and thanked everyone for their generous support of our Capital Campaign (almost there, donate here) to fund Investors Bank Film & Media Center at 505 Bloomfield Avenue, our year-round home for fabulous films, enriching educational programs, enlightening discussions and rousing special events. Montclair Film's Executive Director Tom Hall then praised everyone who makes the festival — with all it's moving parts — run so smoothly, including almost 2,000 volunteers! Tom also proudly pointed out that FAR FROM THE TREE is a perfect example of this year's festival theme, #Keep Connecting — bringing people together through the power of storytelling and celebrating the way in which individual perspectives intersect with one another, building community through connection.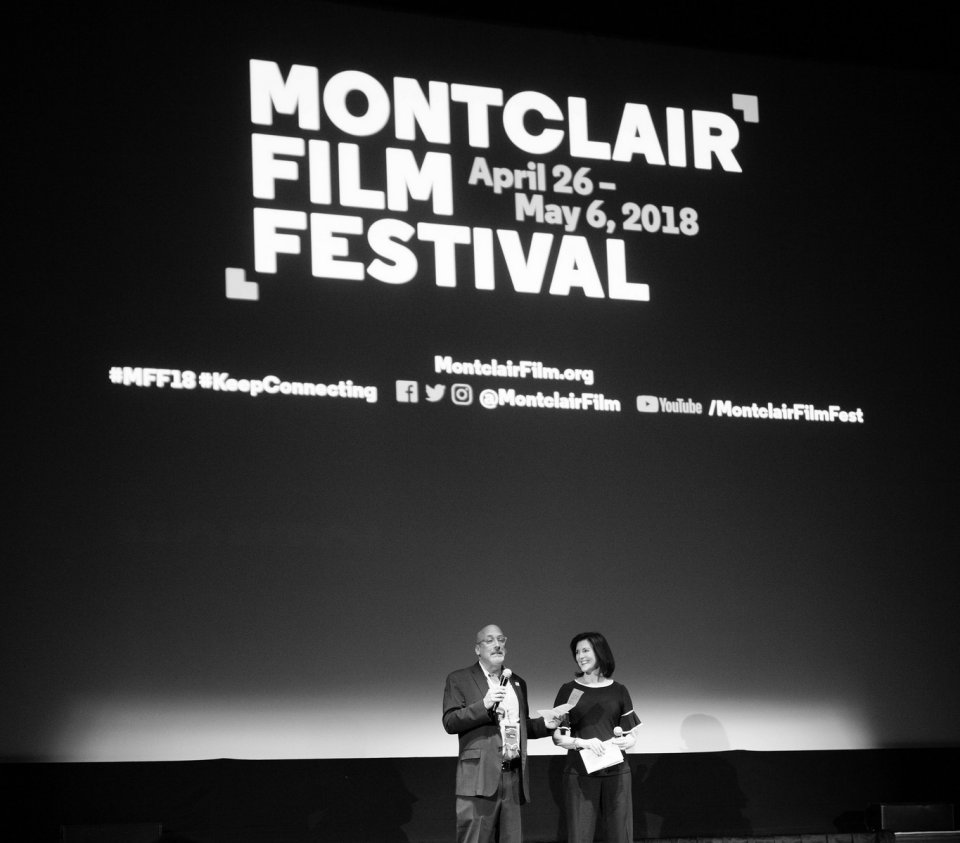 Photo by Neil Grabowsky / Montclair Film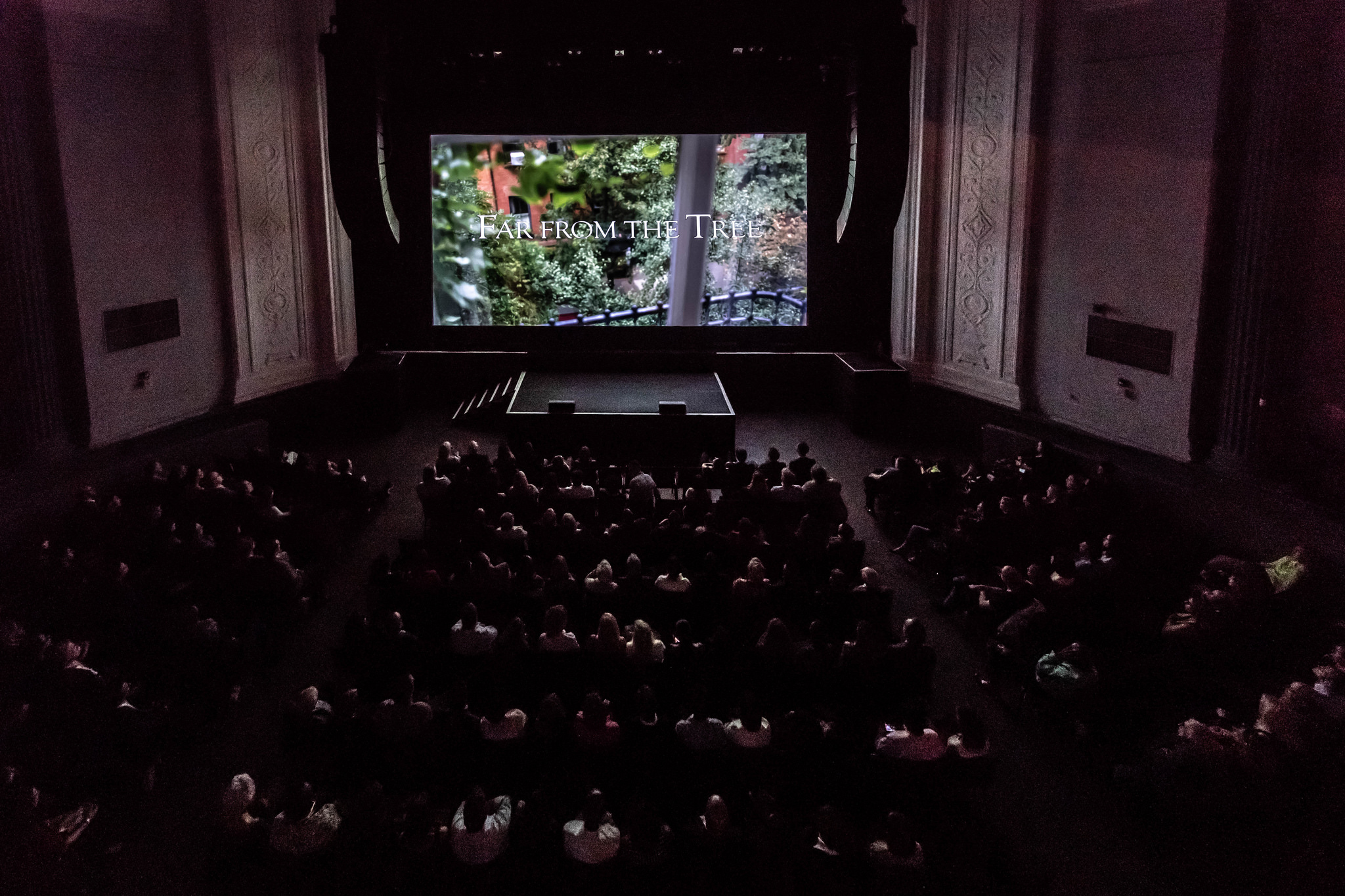 Photo by Neil Grabowsky / Montclair Film
Following the screening, Tom invited filmmaker Rachel Dretzin and author Andrew Solomon back on stage, along with producer Jamila Ephron as they received a standing ovation from the audience. Here are a few highlights from their conversation.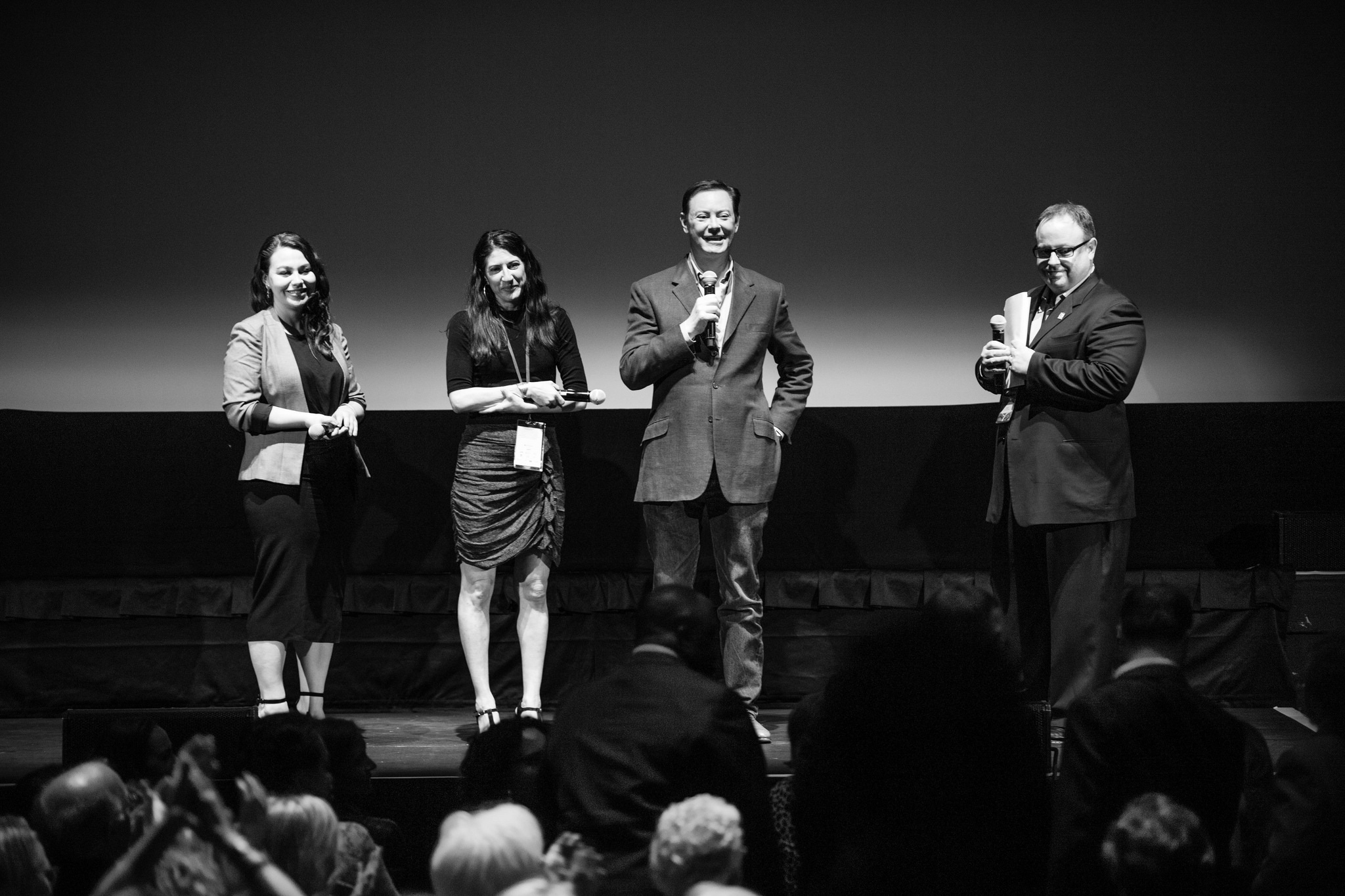 Photo by Neil Grabowsky / Montclair Film
Andrew: "I just wanted to say that the process of having a book adapted into a film is always a terrifying process, you don't know how it can change…. but it came out beautifully to the best of my dreams and Rachel's good work, but then once it's out, it needs to find its audience and Montclair is a beautiful place, this is a remarkable film festival, an incredible line-up, and incredible community and I feel deeply honored to have the film here. It's only the second time I will see it on a big screen and I couldn't be more excited."
Andrew: "There were actually more than 20 filmmakers who were interested in making a film of the book…. and I had endless conversations with the filmmakers and I knew then and I know now that Rachel and Jamila had the deepest and most profound understanding of what the book was really about and understood the message at its core, which is not to judge and presume about people and ways of life that are different and to recognize the resilience of family love and to understand how people end up grateful for lives they would have done almost anything to avoid."
Rachel: "To work with someone like Andrew, who owned this, who made this was a bit of a daunting experience…. but it ended up being a really exquisite collaboration."
Andrew: "I have to say, it's traumatic seeing something translated into such a different medium…. well, it's unsettling more than it is traumatic."
Rachel: "We had to anticipate which families were going through something that we can film and in some ways it turned out much better than we could have ever expected."
Rachel: "It was transformative as an artist, it was transformative as a human being and probably the latter was the most profound transformation. Most of us don't have the opportunity to get to know people who are really different from us, our lives don't allow or provide for it, as a filmmaker it gives you a kind of a license to get very close to people…. in this case it was people that I wouldn't run into in my daily life and it was totally transformative."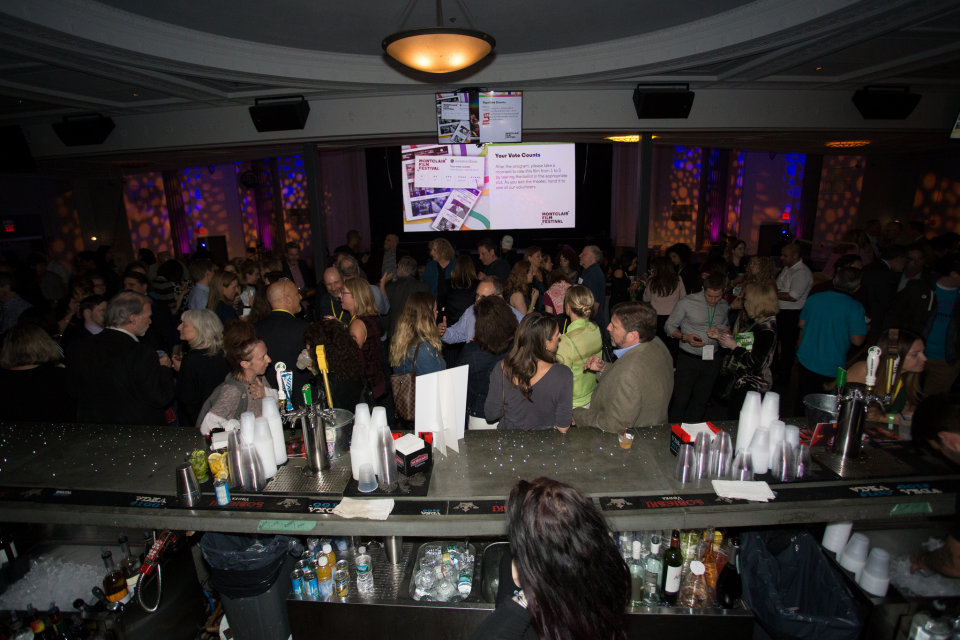 Photo by Tony Turner / Montclair Film
After the Q&A, the #KeepConnecting spirit continued as the Wellmont Theater turned into a lively party scene fit for opening night. Party revelers enjoyed fab food and craft beer and cider from Events by Joni, The Little Daisy Bake Shop, New Jersey Beer Co., Ironbound Hard Cider, and wine and spirits from Opici Wines, Market Street Spirits, and The Wine Guys!
As one opening night attendee professed so joyously, "I unconditionally loved the film!" #MFF18 #KeepConnecting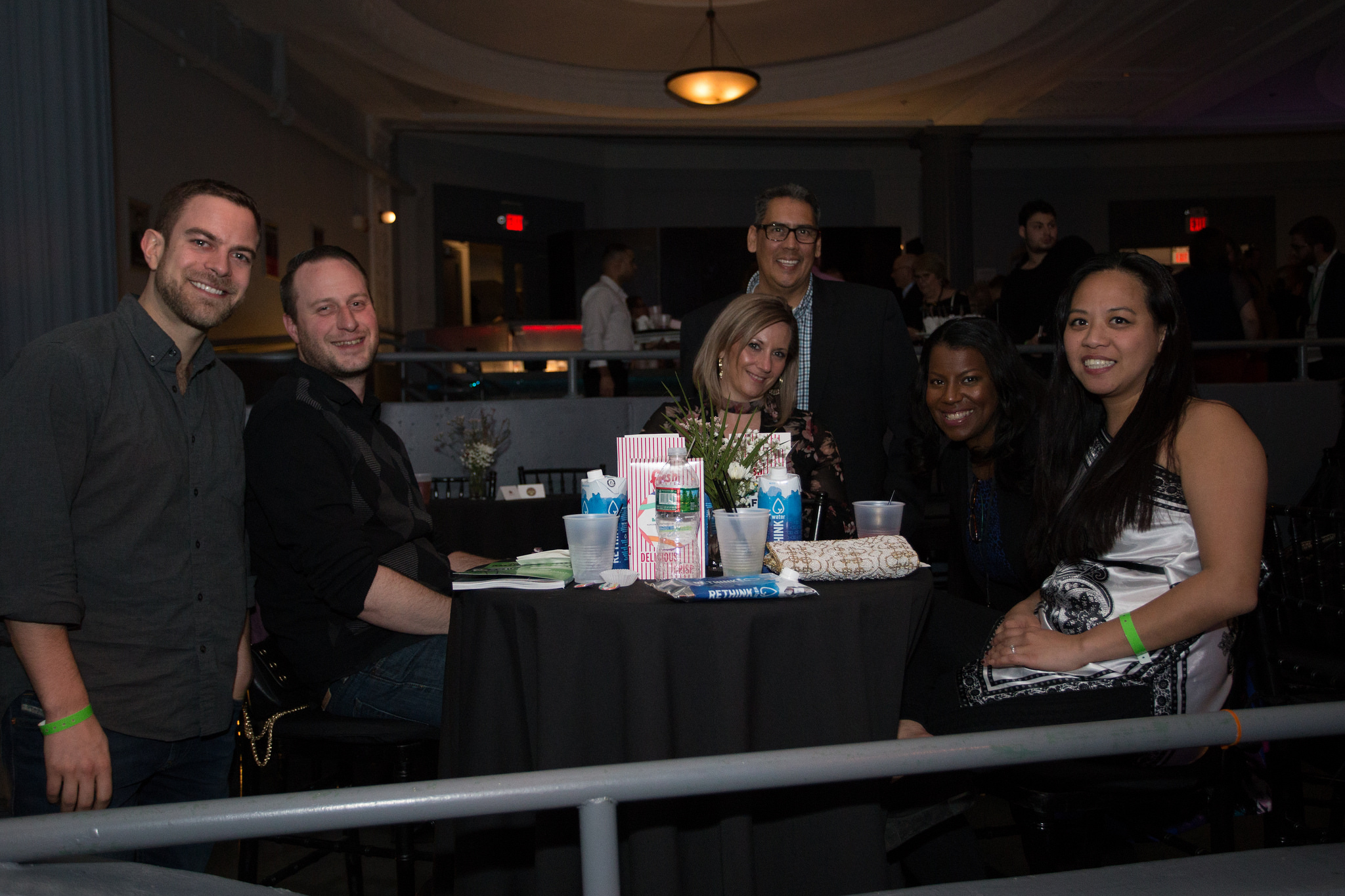 Photo by Tony Turner / Montclair Film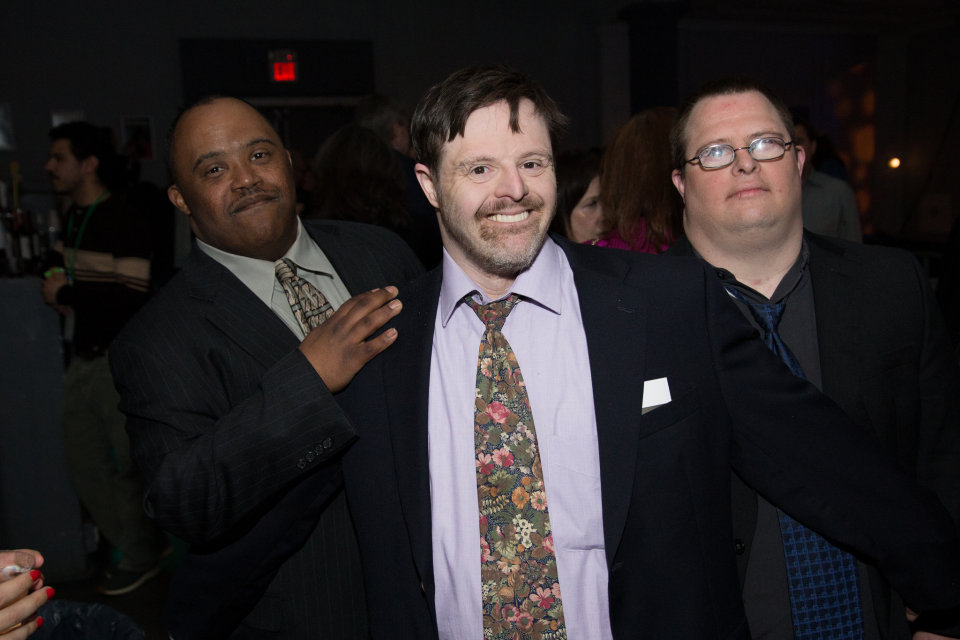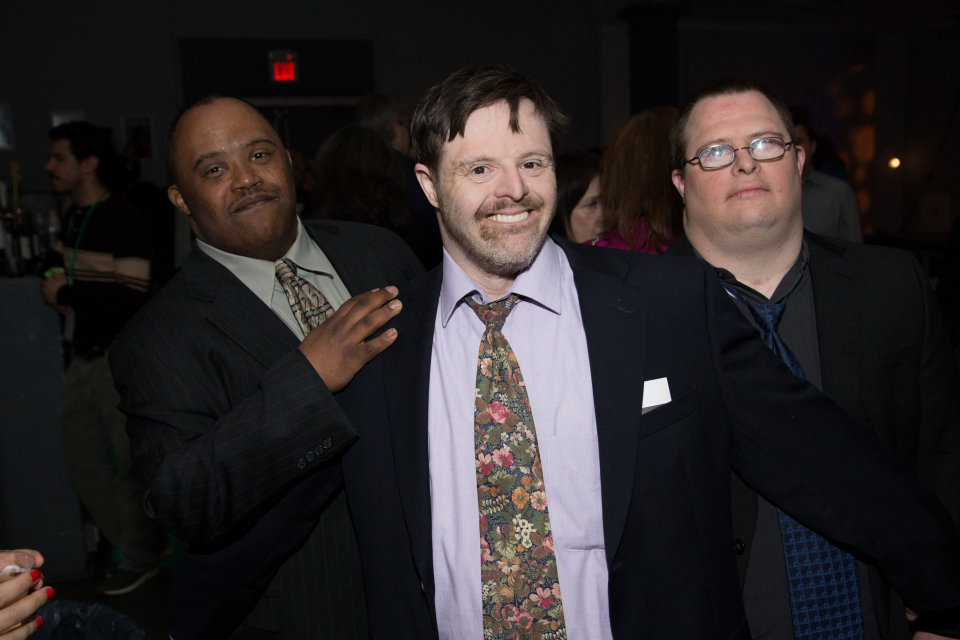 Photo by Tony Turner / Montclair Film
Click here for more photos of MFF18's Opening Night! FAR FROM THE TREE is slated for a theatrical release in the summer of 2018.