Film
Shorts: Calls to Action Shorts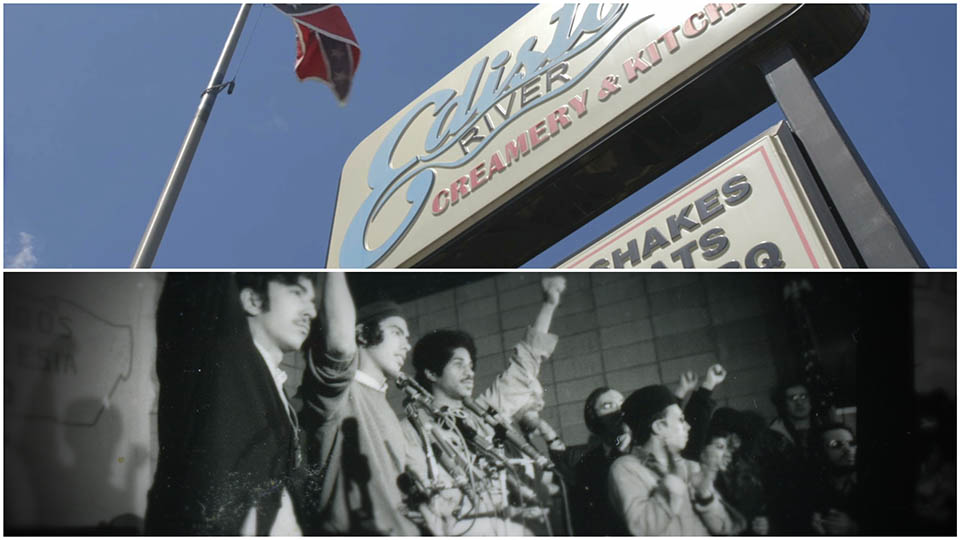 $15 Regular
$13 for Members (not a member?)
THIS PROGRAM WILL SCREEN FOR BOTH IN-PERSON + VIRTUAL AUDIENCES
MELTDOWN IN DIXIE (dir. Emily Harrold, USA, 40 min)
A battle erupts in Orangeburg, South Carolina between the Sons of Confederate Veterans and an ice cream shop owner forced to fly the Confederate flag in his parking lot.
TAKEOVER (dir. Emma Francis-Snyder, USA, 38 min)
1970. A group of activists, the Young Lords, take over a decrepit hospital in the South Bronx launching a battle for their lives, their community, and healthcare for all.
Q&A with director Emily Harrold (MELTDOWN IN DIXIE) and director Emma Francis-Snyder (TAKEOVER) to follow. 
Virtual Screening Available in the USA
Available Thursday, October 28 – Sunday, October 31