Shorts Program
Shorts: Fiction Shorts Competition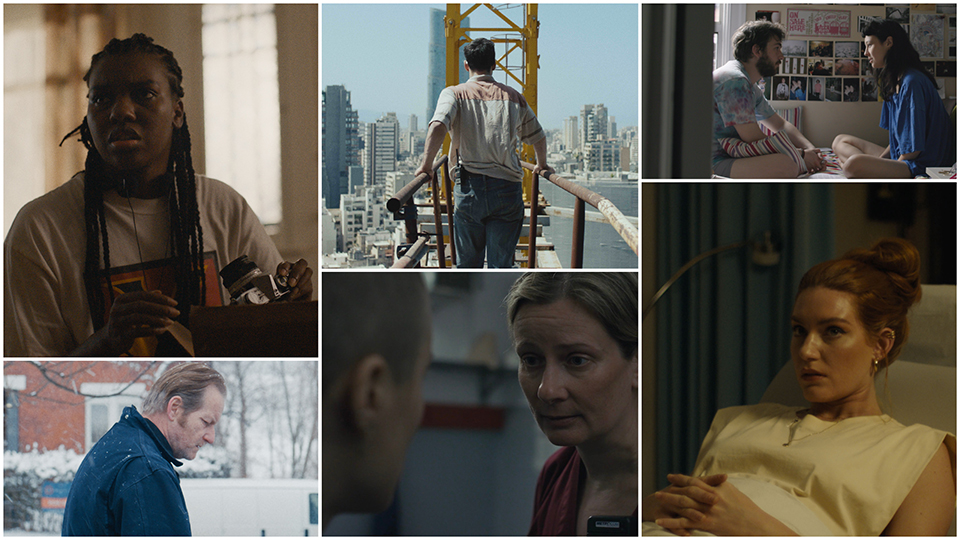 $17 Regular
$15 for Members (not a member?)
AT LITTLE WHEELIE THREE DAYS AGO (dir. Andrew Stephen Lee, USA, 18 min)
When a soul-shaking viral video shudders through town, a jobless father struggles to keep hold of his existence.
CHOICES (dir. Erica Rose, USA, 17 min)
An unexpected pregnancy forces 27-year-old Zazie Clarke to make a choice.
DEAR MAMA… (dir. Winter Dunn, USA, 14 min)
A family grieves a recent loss while packing up their home in hopes of putting the past behind them.
IF YOU WERE ME (dir. Ingrid Veninger, Canada, 15 min)
Intimate, awkward, anxious and uncertain, Sam and Rae ask each other questions with the hopes of becoming closer.
A SHORE AWAY (L'AUTRE RIVE) (dir. Canada, 17 min)
Newly employed in an emergency shelter for people experiencing homelessness, Genevieve is shocked to meet a familiar face.
WARSHA (dir. Dania Bdeir, Lebanon, 16 min)
Mohammad lives out his secret passion and finds freedom atop one of the tallest and notoriously most dangerous cranes in Lebanon.
Q&A with director Erica Rose (CHOICES), and director Ingrid Veninger (IF YOU WERE ME) to follow.
Genre

Runtime

97 Min

Accessibility

Array