Shorts Program
Shorts: Midnight Shorts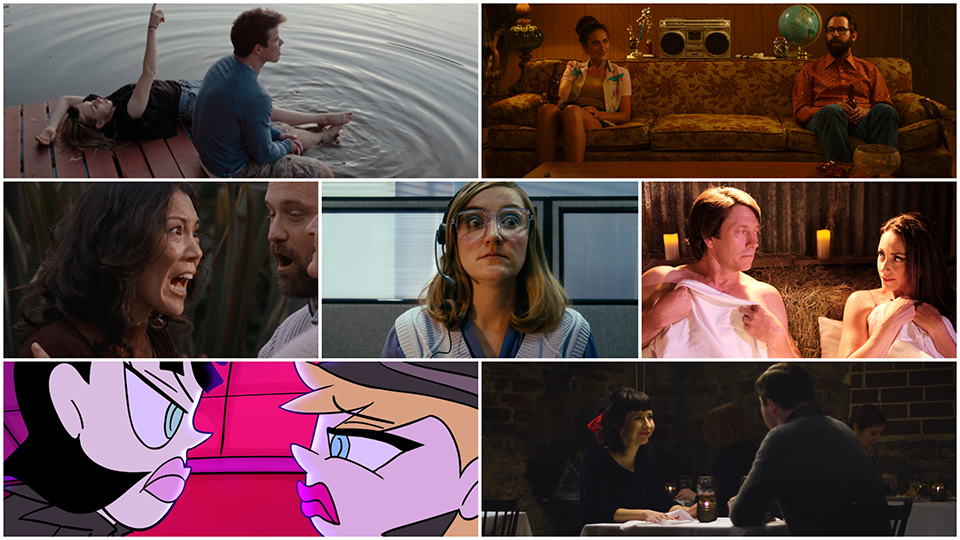 $17 Regular
$15 for Members (not a member?)
BETTE (dir. Mary Dauterman, USA, 2 min)
Bette gets a new job.
HOT TODDY (dir. Mary Sette, USA, 17 min)
A teeny-bopper whodunit about two ex-BFFs and the buckets of blood between them, only some of which are from their periods.
LILY'S MIRROR (dir. Linnea Frye, Adam Pinney, USA, 17 min)
Struggling with phantom-limb syndrome after a dinner date severs her hand, Lily is given a therapeutic mirror box that enables an unexpected paranormal ability.
SWEAT OF HIS COW (dir. John Stuart Wildman, Alan Smithee, USA, 6 min)
From the depths of someone's lost VHS tapes is this story of an impossibly gorgeous doctor lawyer who runs out of gas next to a barn where an impossibly sweaty man is milking a cow.
URSULA (dir. Hannah Heller, USA, 16 min)
Two anxious oddballs embark on something between a date and an experiment in optimism, finding real connection amidst the surreal.
WHILE MORTALS SLEEP (dir. Alex Fofonoff, USA, 14 min)
A cold case novelist seeks refuge in her friend's remote vacation home.
WHILING (dir. Evan Jonigkeit, USA, 17 min)
What if the only difference between you and a killer was an idle mind?
Q&A with director Mary Dauterman (BETTE), directors Linnea Fyre and Adam Pinney (LILY'S MIRROR), director Hannah Heller (URSULA), and director Evan Jonigkeit, writer David Hull (WHILING) to follow.
Genre

Runtime

89 Min

Accessibility

Array