Film
Shorts: Montclair Shorts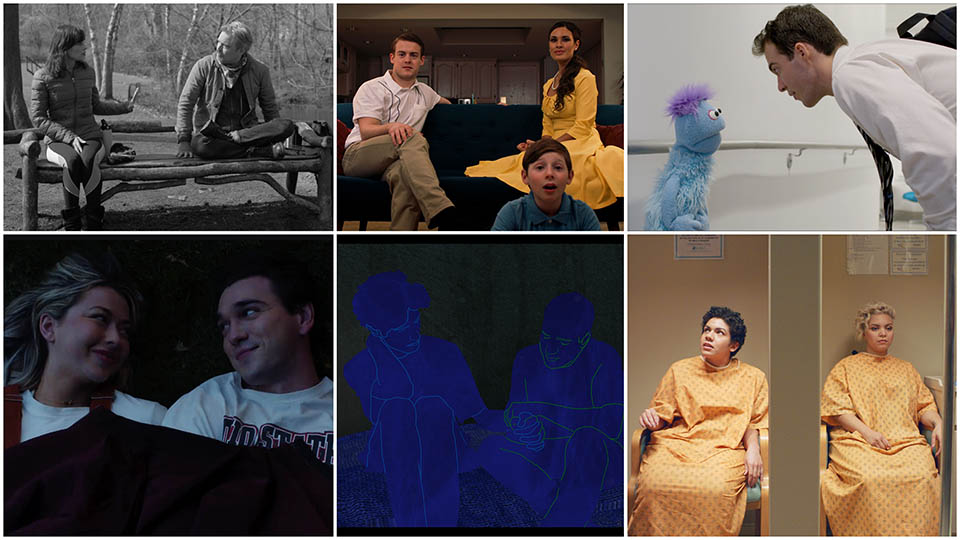 $15 Regular
$13 for Members (not a member?)
THIS PROGRAM WILL SCREEN FOR BOTH IN-PERSON + VIRTUAL AUDIENCES
APRIL SHOWERS (dir. Caytha Jentis, USA, 12 min)
A man and a woman meet on a park bench under unusual circumstances.
ESCAPING OHIO (dir. Jessica Michael Davis, USA, 16 min)
After discovering that Sam intends to leave their small town for new adventures, JJ dares her to give him 24 hours to prove why Ohio is worth sticking around for.
EXPOSURE (dir. Alex Tomeo, USA, 17 min)
A NASA darkroom photographer spots something out of the ordinary after the Apollo 11 mission.
FLORA BOREALIS (dir. Casey Friedman, USA, 10 min)
Two gay men struggle with depression in a ruined environment.
IMAGINATION STATION (dir. Jerry Harney, USA, 12 min)
Tim, a budding professional, is visited by his favorite children's television character in an effort to teach him one final lesson.
RAT RACE (dir. Stefanie Sparks, USA, 12 min)
A young woman struggling to survive becomes addicted to lucrative, high-risk drug trials.
Q&A with director Caytha Jentis (APRIL SHOWERS), director Jessica Michael Davis (ESCAPING OHIO), producer Conor Byrne (EXPOSURE), director Jerry Harney (IMAGINATION STATION), and director Stefanie Sparks (RAT RACE) to follow.
Virtual Screening Available in the USA
Available Friday, October 22 – Sunday, October 31