Panel + Conversation
The Art Of Non-Fiction Storytelling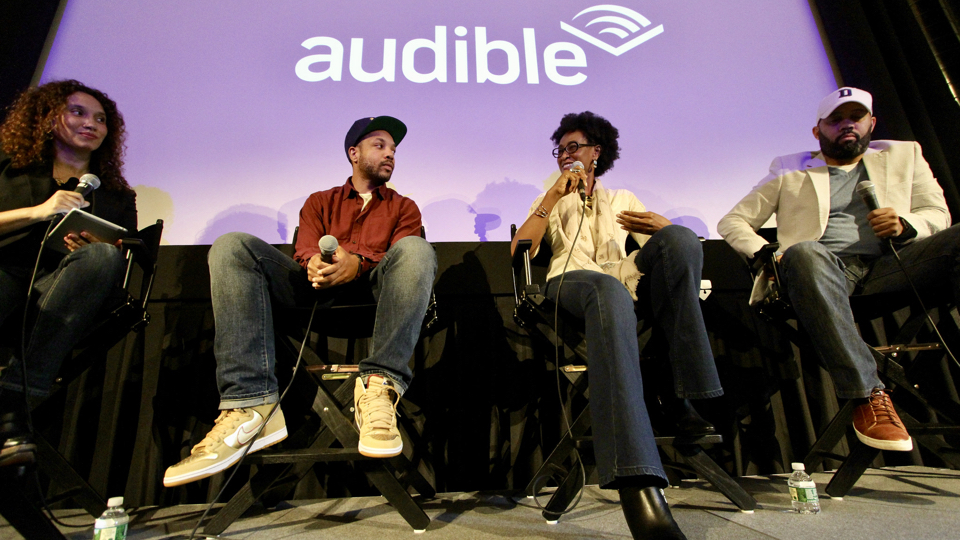 Tickets are free of charge but required for entry.
True stories have always been a source of fascination for audiences, and as interest in documentary film continues to grow, more stories than ever before are reaching the big screen. But with television, streaming, and virtual reality platforms allowing filmmakers to reach more people than ever before, new opportunities also bring new challenges. Join us at Cinema505, Montclair Film's year-round home, for this engaging conversation with leading voices in non-fiction filmmaking as they share stories of their work, careers, and the subjects that inspire them.
Moderated by Shine Global's Albie Hecht and Susan MacLaury, this panel will feature Alex Glustrom (MOSSVILLE: WHEN GREAT TREES FALL), Emily Harrold (WHILE I BREATHE, I HOPE), Daniel Karslake (FOR THEY KNOW NOT WHAT THEY DO), and Rebecca Stern (WELL GROOMED).
A part of Audible's Storyteller Series, this panel is sponsored by Shine Global.