News
Thank You For A Great Festival!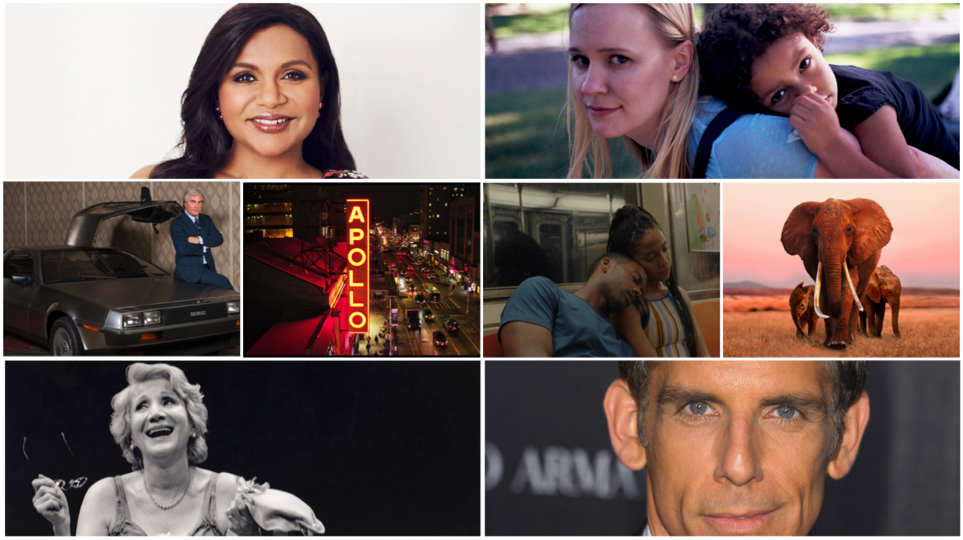 The 8th Annual Montclair Film Festival — featuring 150+ screenings, conversations and events — brought diverse, new perspectives on screen, connecting filmgoers to powerful stories that make us think and feel in new ways.
From our electrifying opening night with WILD ROSE breakout star Jessie Buckley, to the U.S. world premiere of TOLKIEN accompanied by a live broadcast of the post-screening Q&A into cinemas across the country, to Stanley Nelson's insightful documentary MILES DAVIS: BIRTH OF THE COOL followed by our House Party (no doubt the coolest party of the year) to our profound closing film TONI MORRISON: THE PIECES I AM — it was a spectacular 10 days!
We were thrilled to host so many visionary storytellers, up and coming stars and iconic filmmakers on screens and stages throughout Montclair including Jessie Buckley, who was presented with this year's Breakthrough Performer Award, Timothy Greenfield-Sanders, Gurinder Chadha, Stanley Nelson, Nicholas Hoult, Lily Collins, Danny Boyle & Himseh Patel at our Super Secret Surprise Screening of YESTERDAY, Roger Ross Williams, Olympia Dukakis, and Zora Howard who won a Special Jury Prize in our Future/Now Competition for her writing and performance in PREMATURE (view all MFF19 Award Winners).
And as always our signature In Conversation series moderated by Stephen Colbert was nothing short of delightful, each bringing the incomparable actors and filmmakers Mindy Kaling and Ben Stiller to Montclair for in-depth conversations about their lives and careers to packed audiences.
We're also very proud that our MFF 2019 line-up offered something for everyone with a varied selection within every category from Gurinder Chadha's joyful film BLINDED BY THE LIGHT where music takes a starring role, to the film documentary short the PICKLE MAN about local legend Arthur Cohen who decided to leave a legacy of pickles when faced with certain death by ALS, to our first ever stunning screening presented in 4K, THE ELEPHANT QUEEN, to the powerful and moving GAY CHORUS DEEP SOUTH, which follows members of the San Francisco Gay Men's Chorus as they embark on an unprecedented bus tour through the Deep South, celebrating music and challenging intolerance.
"We are so grateful to these filmmakers for sharing their work with our festival and audiences,"said Montclair Film Executive Director Tom Hall. "This year's festival brought together so many unique approaches and points of view, which helped us foster community and connection among our attendees. We congratulate and thank all of our filmmakers for their outstanding work."
As always, Montclair Film Festival strives to connect audiences with great new stories that reflect the best in cinema today and we're delighted that 28,000+ attendees participated in this shared experience. Thank you for another incredible and memorable Montclair Film Festival.