Shorts Program
Shorts: Montclair Shorts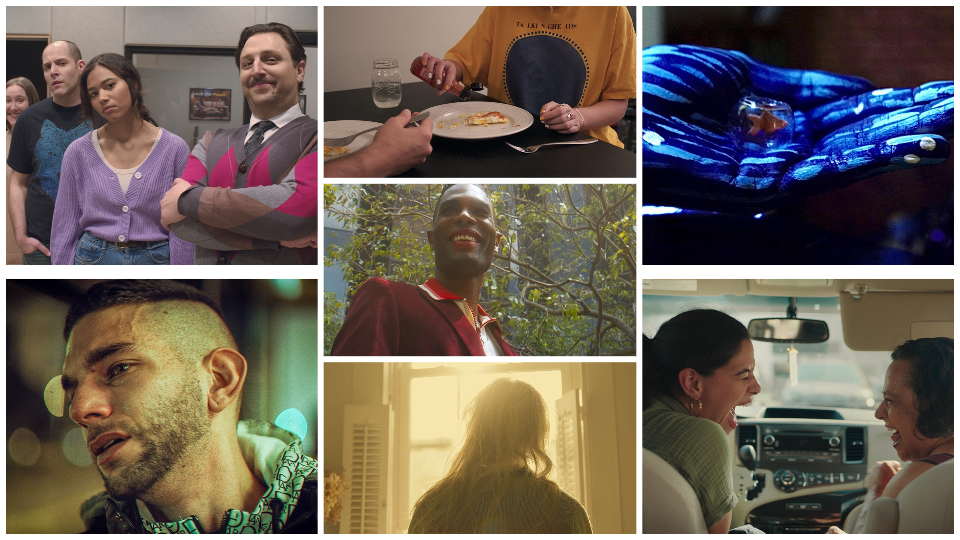 $17 Regular
$15 for Members (not a member?)
CANNED (dir. Steve Melone, USA, 20 min)
Sherman Kinsley and his team struggle to keep the dying art of canned laughter alive.
THE CARDINAL (dir. Stefanos Tsivopoulos, Greece, 16 min)
Desperate to escape his dreary reality, Muhammad makes a bold decision.
EGGS (dir. Emma Jacoby Axelrod, USA, 10 min)
A man and woman realize that the night before meant different things to each of them.
FALSIES (dir. Tessa Hope Slovis, USA, 14 min)
Robert and Gail's worlds collide.
HENRY AT THE GOLDEN HOUR (dir. Maureen Towey, USA, 14 min)
On his daily walk, Henry is visited by a woman who is long gone.
OUR BODIES LIKE DAMS (dir. Sarah Finn, USA, 10 min)
A woman experiences an unexpected metamorphosis in the face of romantic and coastal decay.
PEDACITO DE CARNE (dir. Akilah 'AK' Walker, USA, 18 min)
A young millennial cares for her mother who is living with a rare form of dementia.
Q&A with director Steve Melone (CANNED), director Stefanos Tsivopoulos (THE CARDINAL), director Emma Jacoby Axelrod (EGGS), director Tessa Slovis (FALSIES), director Maureen Towey (HENRY AT THE GOLDEN HOUR), and director Akilah 'AK' Walker, and writer/producer/actor Diana Gonzalez-Morett (PEDACITO DE CARNE) to follow. 
This Screening is Co-Presented by