Panel + Conversation
Conversation With Ethan Hawke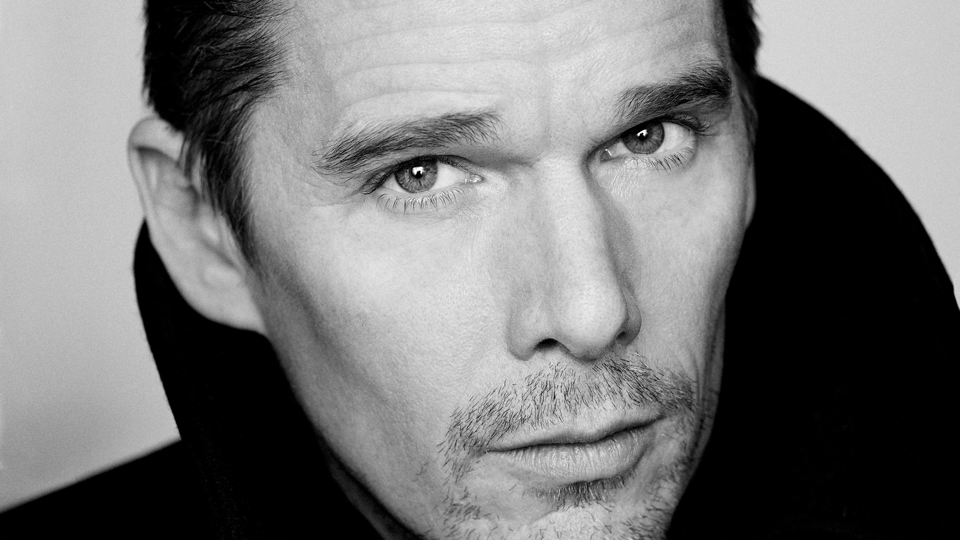 $25 Regular
$20 For Members (not a member?)
The 2018 Storyteller Series is co-presented by Audible
Thirty years after launching his career with DEAD POETS SOCIETY, Ethan Hawke has emerged as a multifaceted artist, challenging himself as a novelist, screenwriter, and director.
At the age of twenty-one, Ethan Hawke founded the Malaparte Theater Co., which gave young artists a home to develop their craft for more than five years. The next year, in 1992, Hawke made his Broadway debut in THE SEAGULL.
Throughout his career, Hawke has starred in over 50 films including REALITY BITES, GATTACA, GREAT EXPECTATIONS, HAMLET, BROOKLYN'S FINEST, MAUDIE, MAGGIE'S PLAN, THE MAGNIFICENT SEVEN, BORN TO BE BLUE, and BEFORE THE DEVIL KNOWS YOU'RE DEAD. Hawke received Academy Award and Screen Actors Guild Supporting Actor nominations for his work in Antoine Fuqua's TRAINING DAY, opposite Denzel Washington.
Hawke's critically-acclaimed performances and collaboration with friend and filmmaker Richard Linklater in BEFORE SUNRISE, BEFORE SUNSET, and BEFORE MIDNIGHT alongside Julie Delpy have become a landmark in American independent film. Hawke, Linklater and Delpy co-wrote the screenplays for BEFORE SUNSET and BEFORE MIDNIGHT and received Academy Award and Independent Spirit Award nominations for both scripts. The trio were honored with the Louis XIII Genius Award for achievement in cinematic works for the "BEFORE" films at the BFCA Critics' Choice Awards.
Hawke has collaborated with Linklater on multiple occasions, and their most recent collaboration, BOYHOOD earned Hawke an Academy Award, Screen Actors Guild (SAG) Award, Golden Globe Award, BAFTA Award, Film Independent Spirit Award, Critics' Choice Film Award, and Gotham Independent Spirit Award nominations for Best Supporting Actor.
Behind the lens, Hawke made his directorial debut in 2001 with his drama CHELSEA WALLS. He made his documentary directorial debut with SEYMOUR: AN INTRODUCTION.
Ethan Hawke recently premiered BLAZE, a drama he produced, co-wrote, and directed about the life of country-western musician Blaze Foley. He also stars in Paul Schrader's long-awaited and timely political and environmental thriller FIRST REFORMED. The film premiered at the 2017 Venice International Film Festival before making its way to Telluride and Toronto while garnering Hawke some of the best reviews of his career as an actor. Both films will screen at MFF18!
Moderated By Stephen Colbert
Runtime

90 min

Section

Storyteller Series, Co-Presented by Audible