Shorts Program
Shorts: Shifting Landscapes Shorts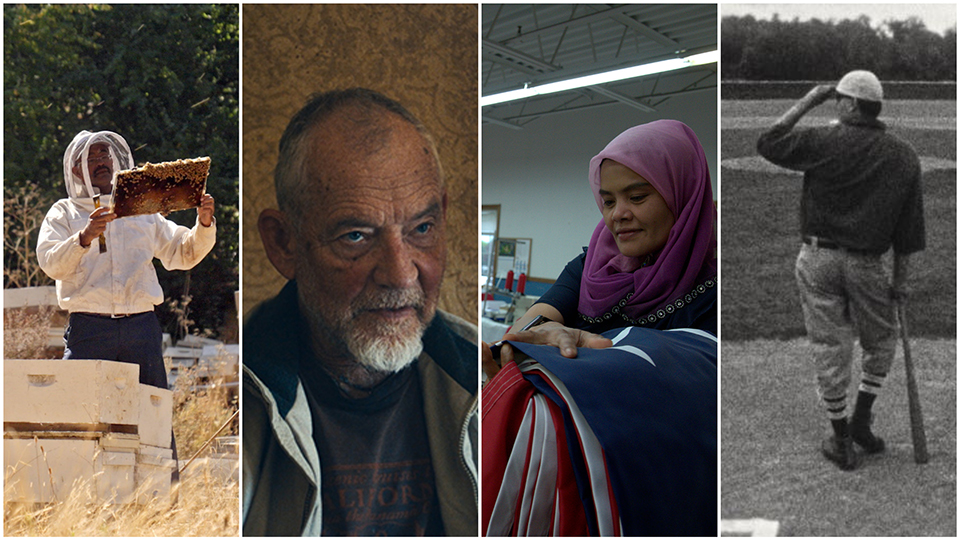 $17 Regular
$15 for Members (not a member?)
DEERFOOT OF THE DIAMOND (dir. Lance Edmands, USA, 27 min)
A mixed-format documentary collage about the career and legacy of Louis Sockalexis, the first Native American to play major league baseball.
FOR THE BEES (dir. Chloë Fitzmaurice, USA, 16 min)
Khaled came from war-torn Yemen to Oakland, CA to pursue beekeeping and a better life. But with an increasing amount of uncertainties, life's not always as sweet as honey.
THE FLAGMAKERS (dir. Cynthia Wade, Sharon Liese, USA, 34 min)
In the heart of Oak Creek, Wisconsin sits the largest American flag factory in the United States.
LAST DAYS OF AUGUST (dir. Robert Machoian, USA, 13 min)
A meditation on the blurred lines between still photography and cinema within some nearly abandoned prairie towns of Nebraska.
Q&A with director Lance Edmands (DEERFOOT OF THE DIAMOND), director Chloë Fitzmaurice (FOR THE BEES) and director Robert Machoian (LAST DAYS OF AUGUST) to follow. 
Genre

Runtime

90 Min

Accessibility

Array