VENUES
The Clairidge/Box Office
486 Bloomfield Avenue
Montclair, NJ 07042
Lower Lackawanna Plaza
Between Glenridge Ave/Grove St/Bloomfield Ave.
Montclair, NJ 07042
Montclair Kimberley Academy (MKA)
Upper School Campus
6 Lloyd Road
Montclair, NJ 07042
The Wellmont Theater
5 Seymour Street
Montclair, NJ 07042
ACCOMODATIONS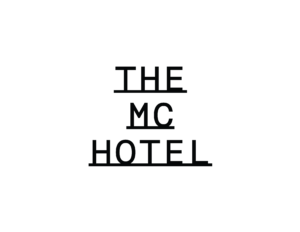 690 Bloomfield Avenue
Montclair, NJ 07042
Use promo code S390 to receive a discount on your room during the Festival
PARKING
The Township of Montclair is extending metered parking to 4 hours at the metered spots located downtown near The Clairidge Cinema from October 21 – 31.
Paid parking lots/decks are also available, click here for the townships website and parking map.
The Seymour Street Parking Deck located next to the Wellmont Theater (rates vary) – enter via South Fullerton Ave.
For events at the Montclair Kimberley Academy Upper School, parking is available behind the school, in the Walden Place parking lot behind the football field and along Lloyd Road as posted.
TRANSPORTATION
Consider using UBER or LYFT to avoid dealing with parking
DeCamp Bus #33 from NYC Port Authority Bus Terminal  – stops along Bloomfield Avenue for all venues.  www.decamp.com
NJ Transit Bus #29 from Newark Penn Station –stops along Bloomfield Avenue for all venues. www.njtransit.com
NJ Transit Train Boonton Line from NYC to Bay Street – 10-20 minute walk to most venues. www.njtransit.com/train-to
HOWEVER YOU CHOOSE TO GET TO THE FESTIVAL, PLEASE ALLOW PLENTY OF TIME AND REMEMBER THAT FESTIVAL EVENTS START ON TIME.