VENUES
Cinema505/Box Office at Montclair Film
505 Bloomfield Avenue
Montclair, NJ 07042
Bow Tie Clairidge Cinemas
486 Bloomfield Avenue
Montclair, NJ 07042
The Wellmont Theater
5 Seymour Street
Montclair, NJ 07042
Montclair Kimberley Academy (MKA)
Upper School Campus
6 Lloyd Road
Montclair, NJ 07042
TRANSPORTATION
Decamp Bus from NYC Port Authority Bus Terminal (www.decamp.com)
• #66 to YMCA on Park Street for Clairidge Cinemas, Cinema505, and Wellmont Theater.
• #33 stops along Bloomfield Avenue for Clairidge Cinemas, Cinema505, Wellmont Theater, and MKA Upper School.
NJ Transit Train from NYC Penn Station (njtransit.com)
Direct Service on Montclair-Boonton Line
• Bay Street (0.7 miles from the Clairidge Theater) – Weekdays and Weekends
• Walnut Street – Weekdays Only
NJ Transit Bus from Newark Penn Station (njtransit.com/pdf/bus/T1011.pdf)
• #28 to Bloomfield Avenue at N. Fullerton Avenue
SUGGESTED PARKING
Cinema505/Bow Tie Clairidge/Wellmont Theater
Parking in downtown Montclair is challenging. There are parking lots and street parking available, however, we recommend using public transportation, including Uber or Lyft, when possible.
We are planning a shuttle service from parking lots at Bay Street Train Station and Lackawanna Plaza to the Wellmont and Clairidge Theaters – please check back for updated information.
Remember that festival films start on time – there are no trailers. Please allow plenty of extra time to find parking, and please obey parking regulations.
Montclair Kimberley Academy (Upper School Campus)
Parking is available in the lot behind MKA, in the Walden Place lot behind the football field, and along Lloyd Road as posted.
Online Parking Services
We suggest downloading the ParkMobile Pay-by-Phone parking app (us.parkmobile.com) for use at metered parking spots throughout town. Single-use permits (montclair.clickandpark.com) Visitors who display this permit may park in a municipal parking lot marked "Permit Parking Only". Purchase a permit online at a daily rate of $5 and print at home. Please note that purchasing a permit does not guarantee a parking spot. Permits cannot be used at Bay Street or Crescent lots.
For more information about parking, visit the Montclair Parking Utility website.
ACCOMMODATIONS
The following hotel partners are offering special deals for MFF attendees.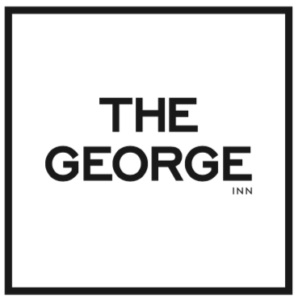 THE GEORGE
37 N. Mountain Avenue, Montclair, NJ 07042
For discounted rates, use code MFF19

COURTYARD WEST ORANGE
8 Rooney Circle, West Orange, NJ 07052
Under Special Rates, select Corporate/Promo/SET# and use code FØZ.