VENUES
Montclair Film's Cinema505/Box Office
505 Bloomfield Avenue
Montclair, NJ 07042
Bow Tie Clairidge Cinemas
486 Bloomfield Avenue
Montclair, NJ 07042
The Wellmont Theater
5 Seymour Street
Montclair, NJ 07042
Montclair Kimberley Academy (MKA)
Upper School Campus
6 Lloyd Road
Montclair, NJ 07042
PARKING
Lackawanna Station Parking Lot – Free parking is available every day throughout the festival on the EAST side of Grove Street only between Bloomfield Ave. (behind TD Bank) and Glenridge Ave:

Enter lot from Bloomfield Ave., Grove Street or Glenridge Avenue

Do NOT park in TD Bank parking which are the first 3 rows behind the bank

Do NOT park in the Lackawanna lot on the west side of Grove Street

This lot is approximately a

7 minute walk to The Wellmont Theater

Free Shuttle Service is provided on weekends—details below
Bay Street Train Station Parking Deck – Free validated parking is available at the following times:

Fri. May 3rd, Tues. May 7th, and Fri. May 10th after 6 pm only

Both Saturdays (5/4 + 5/11) and Sundays (5/5 + 5/12) all day

You MUST take your ticket with you to be validated at the theater you are attending (Wellmont, Clairidge, MKA or Cinema505).  You can get them from the merchandise tables, box offices or from a venue manager.

This is about a 10-15 min. walk to The Wellmont Theater and Clairidge Theaters

Free Shuttle Service is provided on weekends—details below
North Fullerton Parking Deck – Free parking is available on the top level (4th floor) only as follows:

Every day May 3 – May 12 after 6 pm

Saturdays (5/4 + 5/11) and Sundays (5/5 + 5/12) all day
Meter parking is available throughout the Central Business District:

Meters in the Central Business District are being extended to 4 hours throughout the festival

Meter parking is free after 7 pm every day and all day Sunday
Montclair Kimberley Academy (Upper School) 

Parking lot behind the school at 6 Lloyd Road

Along the fence in front of the school on Lloyd Road

Walden Place lot behind the football field (walking path between lot and Lloyd Road)

Along Lloyd Road as posted.
Many thanks to the Township of Montclair, Montclair Kimberley Academy, The Pinnacle Companies, and The Hampshire Companies for providing this parking to festival patrons.
WEEKEND SHUTTLE SERVICE
Shuttle service via DeCamp bus (the ones decked out in festival branding) will run on both Saturdays + Sundays of the festival between 11 AM and 11 PM:
Please Note:  These shuttles will run on a continuous loop and exact times are not guaranteed so PLEASE allow plenty of time and plan accordingly.
The shuttles will travel on a loop between the following locations and the stops will be marked with a coral Montclair Film Flag.  
Bay Street Train Station (on Pine street by the circle)

Lackawanna Parking Lot (east side of Grove St. behind TD Bank)

The Wellmont Theater (Westbound side of Bloomfield Ave. and Willow St.)

The Clairidge Theater (Westbound side of Bloomfield Ave. and Fullerton Ave. by the Hampton House)

MKA Upper School (Lloyd Road)

Clairidge Theater and Wellmont Theater (Eastbound side Bloomfield Ave. and Church St. outside of Clairidge Theater)

Back to Bay Street
We also recommend using Uber or Lyft when possible.   
OR, BIKE/WALK TO THE MFF!
Bike and Walk Montclair has made it easier for you to leave your car at home and ride a bike or walk to the Festival!
Bike Route:
There will also  be signage along the route to help direct you along the route.
Bike Valet:
They are offering a free Bike Valet service Saturday May 4th from 11:30am  – 6:00pm.
The Bike Valet will be located on Church St at the intersection of Fullerton and Bloomfield (where the BID Center Stage is located). 
You can park your bike safely and enjoy the festival while they watch over your bike for you.
They would love to hear from anyone who uses the route!
Skip the traffic and the hunt for parking and enjoy the trip to see your film!
HOWEVER YOU CHOOSE TO GET TO THE FESTIVAL, PLEASE ALLOW PLENTY OF TIME AND REMEMBER THAT FESTIVAL EVENTS START ON TIME.
TRANSPORTATION
Decamp Bus from NYC Port Authority Bus Terminal (www.decamp.com)
• #66 to YMCA on Park Street for Clairidge Cinemas, Cinema505, and Wellmont Theater.
• #33 stops along Bloomfield Avenue for Clairidge Cinemas, Cinema505, Wellmont Theater, and MKA Upper School.
NJ Transit Train from NYC Penn Station (njtransit.com)
Direct Service on Montclair-Boonton Line
• Bay Street (0.7 miles from the Clairidge Theater) – Weekdays and Weekends
• Walnut Street – Weekdays Only
NJ Transit Bus from Newark Penn Station (njtransit.com/pdf/bus/T1011.pdf)
• #28 to Bloomfield Avenue at N. Fullerton Avenue
ACCOMMODATIONS
The following hotel partners are offering special deals for MFF attendees.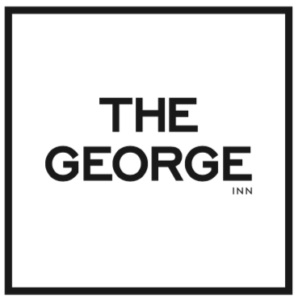 THE GEORGE
37 N. Mountain Avenue, Montclair, NJ 07042
For discounted rates, use code MFF19

COURTYARD WEST ORANGE
8 Rooney Circle, West Orange, NJ 07052
Under Special Rates, select Corporate/Promo/SET# and use code F0Z.