High School Impact Series
2023 High School Impact Series
Curated Film Experiences for Grades 9 – 12

Montclair Film's educators have curated a collection of powerful films designed to spark conversation about relevant social issues in science, civics, and social studies. After screening the film, students can engage in a lively discussion with the filmmaker and/or relevant content experts.
Check out our 2023 High School Impact Series outlined below!
February (Black History Month): Till
March (Women's History Month): Afghan Dreamers
April (Earth Month): I am Greta
May: The YouTube Effect
June: Select from any of the 2023 Impact Series Films
February
(Black History Month)
Special Black History Month Screening: 2/23
TILL
In 1955, after Emmett Till is murdered in a brutal lynching, his mother vows to expose the racism behind the attack while working to have those involved brought to justiceTill" is a profoundly emotional and cinematic film about the true story of Mamie Till-Mobley's relentless pursuit of justice for her 14-year-old son, Emmett Till, who, in 1955, was lynched while visiting his cousins in Mississippi. In Mamie's poignant journey of grief turned to action, we see the universal power of a mother's ability to change the world.
(Runtime: 130 minutes)
Themes: Social Justice, Civil Rights, American History, Social Activism
Rated: PG-13 The MPAA rated Till PG-13 for thematic content involving racism, strong disturbing images and racial slurs.
March
Special Women's History Month Screening: 3/28
AFGHAN DREAMERS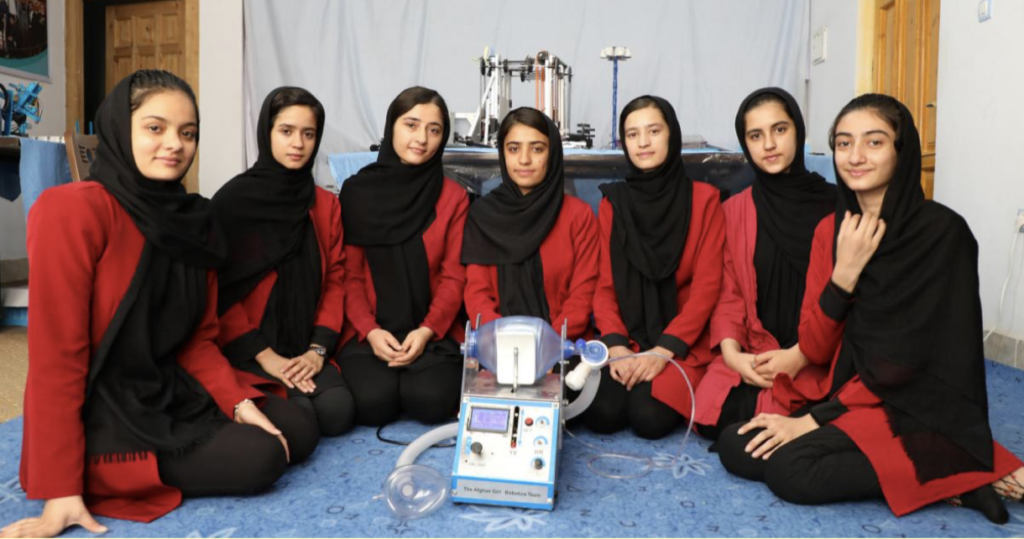 AFGHAN DREAMERS is a story of a barrier-breaking team of young women from
Afghanistan who see their passion for robotics and science as an opportunity to transform their own lives. But when the team finds itself struggling to succeed in international competitions, facing students with tremendous educational advantages and opportunities, they realize that in order to compete, they must combat their male dominated culture and the threats of Taliban rule. AFGHAN DREAMERS is a portrait of the power of education to transform lives, and the resilience of a group of young women determined to challenge the status quo. (Runtime: 72 minutes)
Themes: Women's rights, Science and Technology, Robotics, Social Justice, World
History
Rating: Not rated.
April
Special Earth Day Screening: 4/20
I AM GRETA

The story of teenage climate activist Greta Thunberg is told through compelling, never- before-seen footage in this intimate documentary from Swedish director Nathan Grossman. Starting with her one-person school strike for climate action outside the Swedish Parliament, Grossman follows Greta—a shy student with Asperger's—in her rise to prominence and her galvanizing global impact as she sparks school strikes around the world. The film culminates with her extraordinary wind-powered voyage across the Atlantic Ocean to speak at the UN Climate Action Summit in New York City.
(Runtime: 97 minutes)
Themes: Climate Change, Student Activism,
May
Special Media Literacy Screening: 5/23
THE YOUTUBE EFFECT
The story of YouTube is both inspirational and cautionary; the video-sharing website appeared in 2005 and quickly grew to become one of the most ubiquitous and powerful media platforms in the world. It is impossible to overstate its impact on global culture by providing easy and immediate access to news, entertainment media and other vital forms of information. It has, however, helped radicalize some of its viewers with right- wing propaganda and other dangerous forms of media. The story of YouTube is the great dilemma of our times; the technology revolution has made our lives easier and more enriched, while also presenting dangers and challenges that make the world a more perilous place. And at this extraordinary moment in history, it is the story of how we got here and where we're going.
Themes: Media Literacy, Social Justice, Current Events, Science and Technology,
Rating: Not rated.
June
Choose from any of the above films!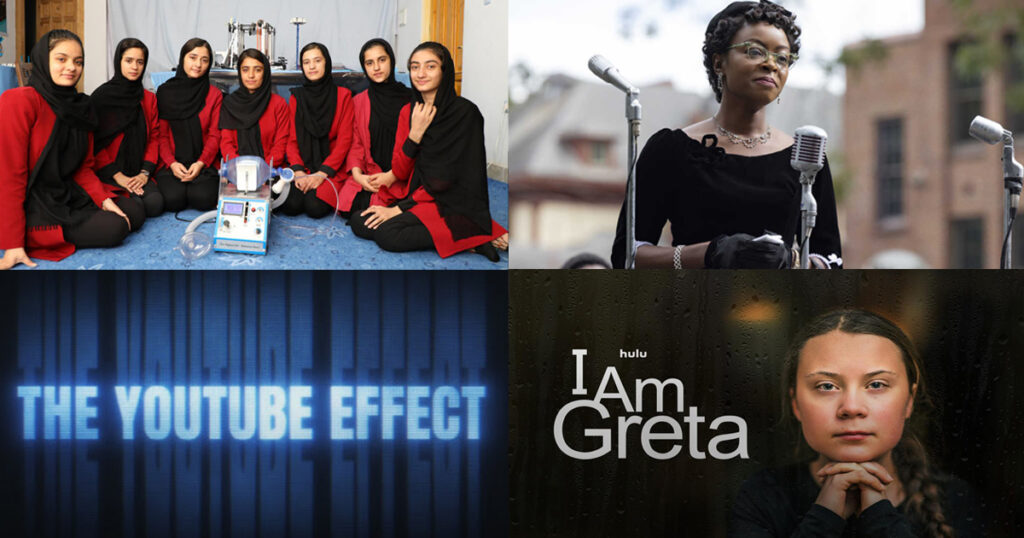 Prices vary depending on film selected, number of students, and related speaker fees. Screening dates can be customized for groups of 60 or more students. If you are interested in learning more, please fill out the Impact Series Inquiry Form below.