News
July & August 2018 Program Announced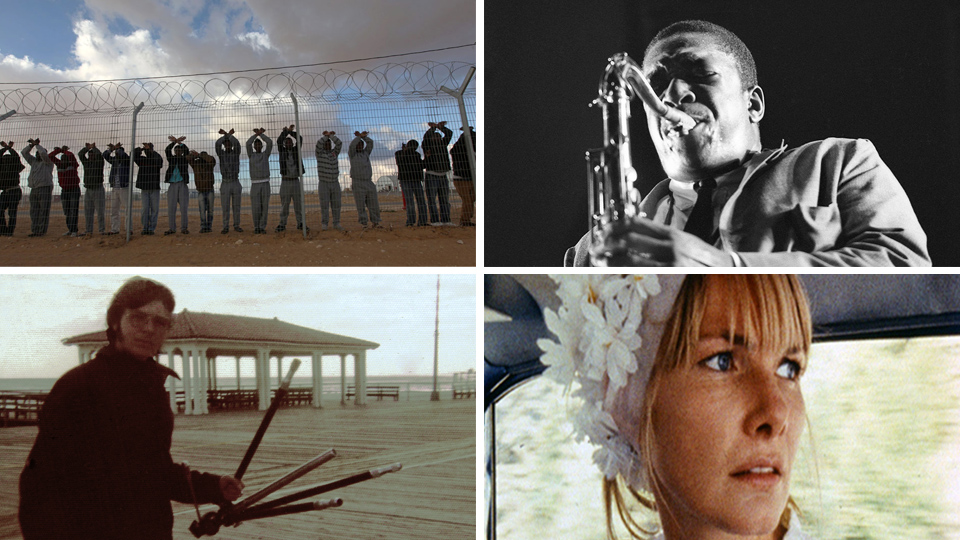 Montclair Film today announced the July and August 2018 film lineup for Cinema505, the organization's home at 505 Bloomfield Ave in downtown Montclair, NJ. The films join the previously announced free outdoor screenings of MONTEREY POP, COCO, and BLACK PANTHER scheduled for the summer season.
The Portraits In Jazz: A Celebration of The Montclair Jazz Festival program showcases four films profiling the lives and artistry of legendary jazz performers, including CHASING TRANE, directed by John Scheinfeld, a portrait of the legendary saxophonist John Coltrane, Sidney J. Furie's LADY SINGS THE BLUES, starring Diana Ross as the great Billie Holiday, Kasper Colin's critically acclaimed I CALLED HIM MORGAN, profiling the life of the great trumpeter Lee Morgan, and ORNETTE: MADE IN AMERICA, Shirley Clarke's trailblazing profile of the avant-garde saxophone icon. Each screening will preceded by a special performance by Jazz House Kids, beginning at 7:00 pm.
Montclair Film's popular Filmmakers Local 505 returns with a series of films created by local filmmakers, including LEVINSKY PARK, directed by Beth Toni Kruvant, THAT WAY MADNESS LIES…, directed by Sandra Luckow, ILLUMINATIONS: SHORT FILMS OF DISCOVERY, directed by Marylou Bongiorno, and a double feature of the 1988's sci-fi cult classic PRIMAL SCREAM, directed by William J. Murray and MADE A MOVIE, LIVED TO TELL directed by William J. Murray and Keith Reamer, which tells the story of the making of PRIMAL SCREAM.
The program is rounded out by the return of the Montclair Film + Classics program, which presents works of consequence and importance to help honor, preserve, and engage with our shared cinematic history. August features a very special run of Barbara Loden's 1970 classic WANDA, an independent
feminist masterpiece recently restored by Janus Films.