YEAR-ROUND STAFF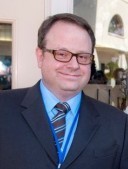 Tom Hall, Executive Director
Previously, Hall held the positions of Director, Artistic Director and Director of Programming at the Sarasota Film Festival in Sarasota, FL (2004- 2014) and Programming Director at newportFILM in Newport, RI (2009-2011). In addition, Hall was Programmer for The Nantucket Film Festival in Nantucket, MA (2002-2005) as well as a former Director of New Media for Bravo and The Independent Film Channel (1997-2000). He has also worked as an event producer (2012) and Industry and Guest Services liaison (2002-2003) at The Hamptons International Film Festival.  Hall is also one of the founding Executive Committee members of the Film Festival Forum, a non-profit program of the Independent Feature Project (IFP), and is a founding nominating member of the Cinema Eye Honors Documentary Film Awards. In January of 2010, Hall was named one of Spring BoardMedia's 20 under 40 in Film. Hall has directed short films for Bob Mould's Carnival of Light and Sound Tour and was an inaugural member of the indieWIRE blogging community with his blog The Back Row Manifesto, which is now a standalone website, as well as a contributor to Hammer To Nail and Filmmaker Magazine.  Raised in Flint, MI, Hall is a graduate of the University of Michigan ('94) and resides in Brooklyn, NY with his wife and two sons.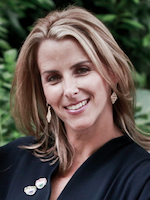 Meredith Ladov, Managing Director
Meredith began volunteering with the MFF in 2010 before being hired in March, 2011 as the General Manager.  Prior to that, she was actively involved as a volunteer in the Montclair Public Schools and ran a home-based business for several years.  She began her career in the Marketing and Advertising industry for an agency in the Boston area. In 1992 she moved to New Jersey and worked for a Princeton-based Marketing agency providing production and account management services.  In 1994, she moved to Montclair and was hired by Prentice Hall as a Marketing Manager in their Direct Marketing Division.  She graduated with a BA from Ithaca College in 1990. She lives with her husband and two children in Montclair.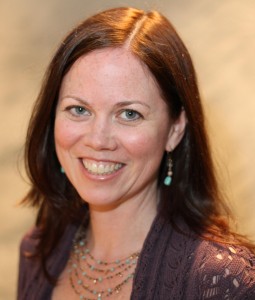 Aran Roche, Director of Development
Aran has been working with the MFF on grants and sponsorship since spring 2011 before stepping up as Director of Development in July 2014. Her professional consulting business, Smart Grants Fundraising specializes in securing new sources of corporate, foundation and government for arts and cultural organizations. She has 15 years of expertise in fundraising for the arts and developing comprehensive fundraising plans for nonprofit organizations, including past posts at the Montclair Art Museum, Triton Museum of Art and the Bay Area Discovery Museum. She is an accomplished grant writer with a strong background in with program and budget development and evaluation. Aran holds a Master's Degree in Museum Studies from San Francisco State University and a BA in French and Art History from Lafayette College. She has called Montclair home since 2002, where she resides with her husband and son.
Sue Hollenberg, Education Director
Sue Hollenberg is an Emmy award winning Producer who has spent over 25 years at the crossroads of education and media production. As Media Director for Scholastic's Education Group, she produced core curriculum and supplemental programs for students and teachers. She subsequently served as a Development and Production Executive for Scholastic Entertainment where she developed digital properties and TV for Dreamworks, Nickelodeon, PBS, and Fox Kids. As Senior Vice President of Production for WordWorld and The Learning Box, Hollenberg oversaw the development of award winning TV and digital media under a U.S. Department of Education's grant designed to help narrow the achievement gap.  Sue holds a BA in Economics and Communications from the University of Michigan and an MS in Neuroscience and Education from Columbia University. She is proud to call Montclair her home for over a decade and a half.
Ina Pira
Senior Programmer
Kelly Coogan Swanson
Lisa Ingersoll
Directors of Marketing
Bronley Luhrman
Development Assistant
Jill Montague
Community Engagement/Volunteer Coordinator
Michael Zembower
Facilities Manager
Maureen Leidl, CPA
Accounting
Jesse Bussey
Graphic Design
FESTIVAL STAFF/TEAM
Advertising Graphic Design
Taneisha Pathmore
Blog Coordinator
Elena Tapper
Box Office Manager
Dawn Borschardt
Catalog Design
Brian Collins
Curriculum Coordinator
Evan Dickerson
Emerging Filmmaker Competition
Michelle Anderson
Kids Art Project 
Nancy Pi-Sunyer
Festival Manager
Laura Tressel
Guest Services Manager
Rebecca Sokol
Merchandise Coordinators
Carol Madden
Pamm Malveaux
Operations Coordinator
Monique Cupid
Photography
Neil Grabowsky
Programming Coordinator
Deborah Rudolph
Program Manager
Dana Krieger
Publicity, Frank PR
Clare Anne Darragh
Jeff McBride
Lina Plath
Eugene Shevertalov
Shorts Programmer
Dan Schoenbrun
Social Media 
Kristin McCracken
Online Marketing Coordinator
Jennifer Ley
Student Volunteer Coordinator
Mecca Lewis
Technical Director
DeWitt Davis
Website Management
Michael Stoppay