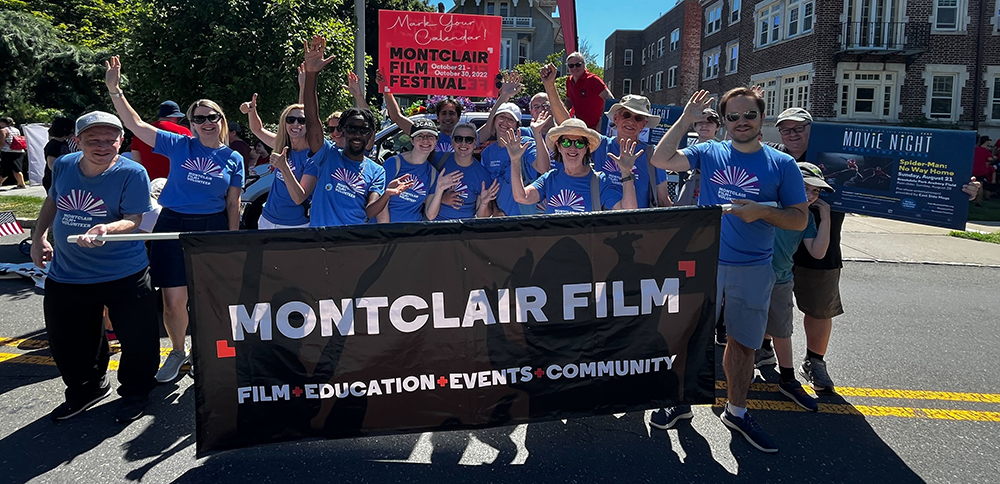 Montclair Film is a nonprofit organization that relies greatly on the generosity of volunteers. We couldn't do what we do without them! We invite you to join us by helping out year-round and during the week of the Montclair Film Festival. We will do our best to make the hard work of volunteering fun, and offer incentives for completing shifts during the annual festival!
Please note: volunteers must be at least 15 years old.
To get started and become a Montclair Film volunteer, click below to complete our online registration form. You will then receive email notifications when new volunteer shifts and projects are available.

Volunteer Perks:
An official Montclair Film Volunteer t-shirt
A voucher for every 3 volunteer shifts worked at a theater during the festival; vouchers can be used for any regular priced screening or conversation
A FREE one-year Montclair Film membership (or renewal, if applicable) for 12 hours of volunteer shifts worked during the festival or 20 hours worked throughout the calendar year
Invitations to the Volunteer Appreciation Party and special Volunteer Events
Festival Volunteer Opportunities:
Theater Operations – Set up signage, greet guests, usher guests into the theater, scan tickets at the door, assist with line control inside and outside of the building, and assist patrons with questions.
Merchandise – Take inventory, set up merchandise, and manage sales at events; pack up the merchandise at the conclusion of events.
Drivers – Pick up filmmakers and special guests from the airport, NYC, and other locations, as well as transport to/from hotels and venues. Volunteers must be over 25 years old with a valid driver's license and insurance.
Event Production/Operations – Set up and break down event props, décor and equipment for MFF events. May require climbing ladders and heavy lifting.
Street Teams/Local Business Outreach – Help spread the word to local businesses by passing out catalogs, flyers, and posters. Great opportunity to get to know local business owners!
Online Niche Marketing – Promote films online to specific audiences. Identify the audience/interest groups for each event and encourage them to attend, while urging them to get out the word to others.
Photography – Take pictures at MFF events for photos that may appear on our website and in MFF materials. *Professional experience preferred*
Download the Volunteer Handbook
Have questions? Please email volunteer@montclairfilm.org.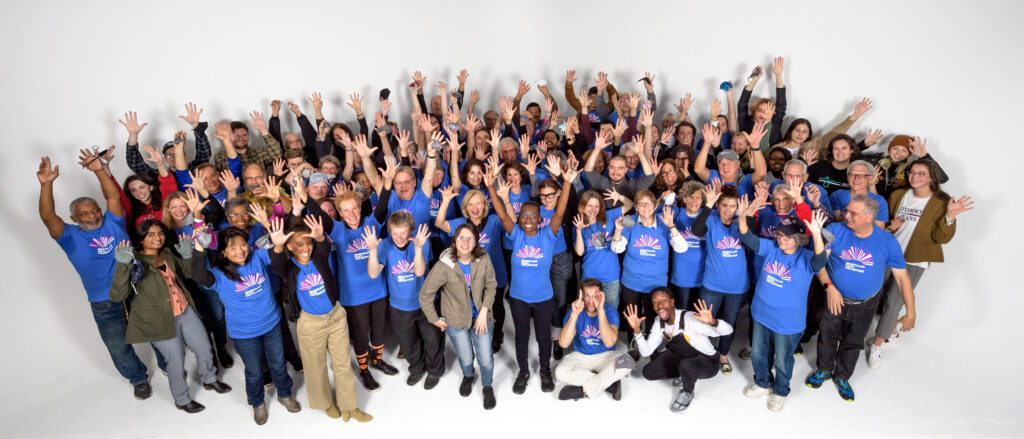 This program is made possible with support from the American Express Foundation.