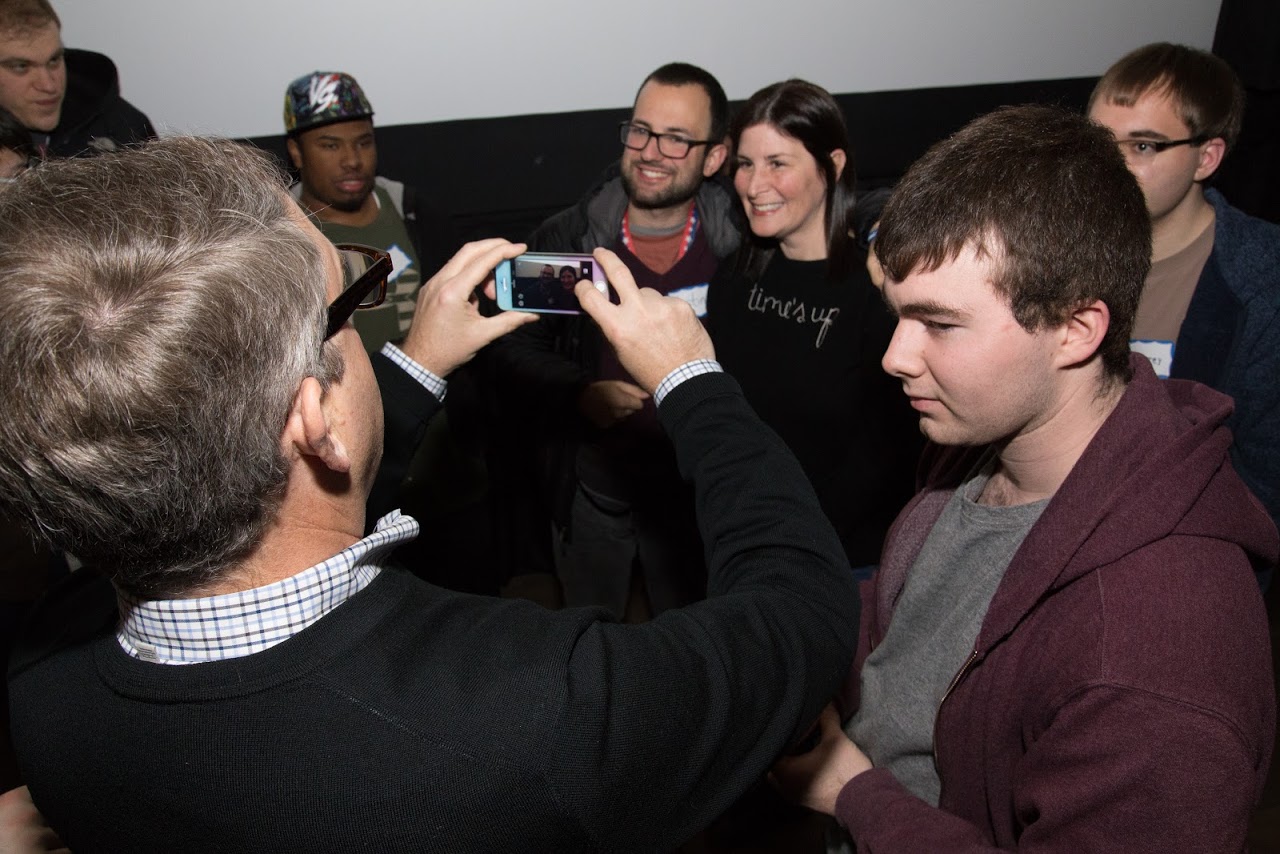 Club members meet Lara Stolman, director of Swim Team
505 Films + Friends
It's Where You Belong!
505 Films + Friends is an inclusive club where young people of all abilities can gather in a safe, positive and thought-provoking environment to engage socially through the viewing and discussion of films. Each screening allows members to explore their own lives in relationship to the themes represented in the films with interactive discussions and activities led by a teaching artist and a professional psychologist. Participants also have time to schmooze and enjoy refreshments.
Keep the fun going this summer with 505 Films + Friends
You can join in the fun – watching and discussing great films with great friends!
Young Adult Club (ages 18 – 28) Wednesdays, 6pm – 9pm
Sign up for just the dates you can make or get a discount if you register for all 4 summer dates.
Our Summer Club dates:
July 10th
July 24th
August 7th
August 21st
Participants who qualify for funding from DDD are eligible for reimbursement for our Film Club. For more information contact jill@montclairfilm.org. Scholarships may also be available.
Young Adult

Teen (Grades 8 – 12)
Interested in a Teen Club? Click on the link and send us your contact information. We will reach out to you as soon as it starts up again!

 Sample Class Schedule:
1. Check-in + Schmooze: (15 minutes) Get name tags and socialize. (Facilitators will provide guidance and support to be sure that everyone's included).
2. Introduction of this week's film: (30 minutes) Warm-up discussion focusing on film's theme, characters, cinematography techniques and/or professions, and how film relates to participants' personal life experiences.
3. View film: (1.5 hrs) in Cinema 505's sensory-friendly environment.
4. Interactive film discussion: (15-30 min) Conversation and activities led by professional psychologist and teaching artist.
5. Post-mingle mix-it-up: (15-30 min) Enjoy and engage over snacks!
---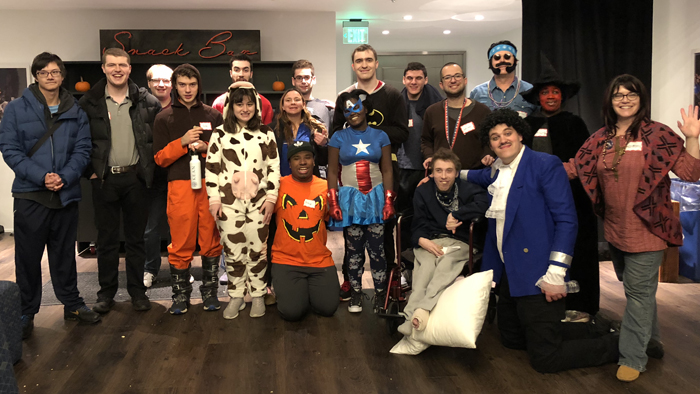 Our Halloween club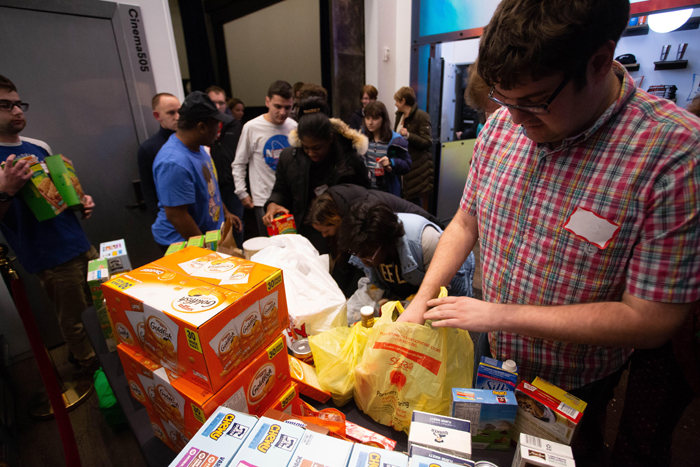 Collecting food donations for Toni's Kitchen
Thank you to the Harold I. & Faye B. Liss Foundation for supporting this program.