505 Films + Friends
It's Where You Belong!
FALL SESSION NOW ON SALE!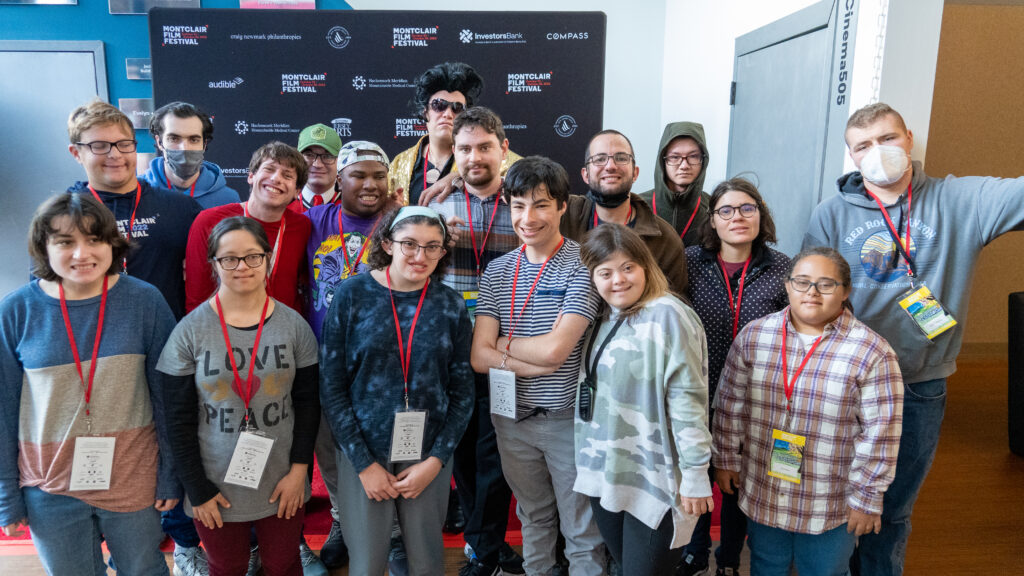 See What Our Members Have To Say*
505 Films + Friends is an inclusive club where young people can gather in a safe, positive and thought-provoking environment to engage socially through the viewing and discussion of films. Each screening allows members to explore their own lives in relation to the themes represented in the films with interactive discussions and activities led by a teaching artist and a professional psychologist. Participants will also have time to socialize and build friendships.
If you qualify for funding from DDD, our club is eligible for reimbursement. For more information contact Education@montclairfilm.org. Scholarships may also be available.
505 Film + Friends 2023 – 2024
Classes will be in-person at Cinema505, 505 Bloomfield Ave, Montclair, NJ. Masks are strongly encouraged. Snacks will not be provided, but participants are welcome to bring their own snacks and drinks.
Club members can participate via ZOOM if they can't make it in person. We will have our conversation available via Zoom and you can rent the film separately to watch on your home TV. We will not be able to screen share our films through zoom.
505 Film + Friends Club
To make things easier for planning your schedule in advance, 505 Films + Friends Film Club is now offering the option to register for Summer, Fall, Winter, and Spring Sessions as a package of 22 classes, or a School Year (Fall-Spring) package of 18 classes. Register for 18 classes and Save $90, register for 22 and save $165!
Summer: Thursday Evenings 6:00 – 9:00 PM
Fall, Winter, Spring: Sundays 4:00 – 7:00 PM
Summer: June 29th, July 6th, July 13th, August 3rd
Fall: 10/1, 10/15, 10/ 22*, 11/12, 12/3, 12/17
*10/22 Meet time: 1:00 PM – 4:30 PM
Winter: TBD (6 Sessions)
Spring: TBD (6 Sessions)
* Dates and times may be subject to change
Prices:
Full Year (Summer 2023 – Spring 2024): $935
Fall + Winter + Spring Package of 18 classes: $810
Summer Only: $200 (4 Sessions)
Fall, Winter, or Spring Only: $300 / Each (6 Sessions Each)

We can't wait to see you at Montclair Film's 505 Films + Friends Film Club this year!
For more Information, contact: Education@Montclairfilm.org