Rob Asaro
---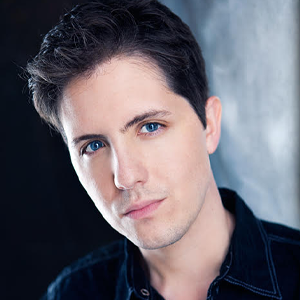 Rob Asaro is comedian, actor, and writer, that lives in New York City and Los Angeles. He recently completed the ambitious pilot aptly named NY/LA which was shot in both cities and was screened at the Golden Door FIlm Festival in New Jersey and Big Apple Festival in NYC..
Rob has toured with live shows across the country in such cities as NYC, Pittsburgh, Chicago, Milwaukee, Minneapolis, Denver, DC, Philadelphia, Montreal, and LA.
A graduate of Emerson College, he's played at clubs and theaters such as the People's Improv Theater, Caroline's, and Upright Citizens Brigade Theater. He's studied extensively with the UCB Theater, Second City & the Groundlings in Los Angeles, as well as Strasberg Studios, Ivana Chubbuck Studio HB Studios, and the Magnet Theater.
He's produced, written, and star in several short films and has been part of sketch troupe such as "Captains of Industry,"and "Chocolate Cake City." His film and stage work has been officially selected for festivals across the country. Sketches have been broadcast on MTVu and heard on SiriusXM Radio.
Rob's also produced, starred in, and wrote two webseries: "Yellow Brick Hell" which splitsider.com encouraged readers to watch due to its " pessimism, passion, and patience." The series won first place at Iron Mule Comedy Short Film Festival, and features some of the top talent in New York, while the second series, "Serious Business" has seen such unusual pairings as Rob's character "Jon Corallo" with actor Jim Belushi.
Reuben Atlas
---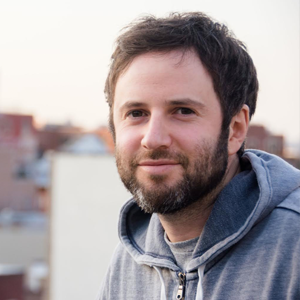 Reuben Atlas is an award-winning New York based producer, director, and former lawyer. He recently co-directed the Netflix wine fraud documentary, Sour Grapes, and produced and directed with Sam Pollard, an ITVS, Sundance, Gucci Tribeca, and IDA Pare Lorentz grant supported film called ACORN and the Firestorm. It premiered at the Tribeca Film Festival, is distributed by First Run Features and broadcast on PBS' Independent Lens. His first film, a feature music documentary, Brothers Hypnotic, premiered at the SXSW Film Festival. A co-production with ITVS and NTR Dutch TV, the film broadcast internationally and on PBS' Independent Lens and is distributed by Factory 25. Previously, he worked at a music law firm, and at Legal Aid.
Ayana Baraka
---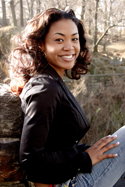 Ayana Baraka was a Cinematographer on The Hunting Ground, a documentary directed by Kirby Dick (Invisible War) and edited by Doug Blush (20 Feet From Stardom), which premiered at Sundance 2015 and was short listed for the 2016 Oscar for Best Feature Documentary. She was also the Cinematographer for Behind the Curtain: Eclipsed, starring Lupita Nyong'o and Danai Gurira. In 2013, Baraka became IATSE Local 600 Camera Union qualified and has worked on feature films like Black Nativity and The Amazing Spiderman II. She was named a person on the rise in Hollywood by Producer Mel Jones in an October 2015 Amsterdam News article. She is a winner of the 2016 award for Best Cinematography at the Victoria TX Independent Film Festival.
Baraka is currently shooting a virtual reality experience for the MxR Studio called M5. She is also working on a feature documentary called United Skates and a BET International documentary series called My Heritage. She is a graduate of the USC School of Cinematic Arts film program and holds an MFA in Film and Television Production.
Evan Dickerson
---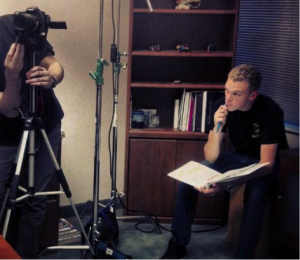 Evan Dickerson is a writer, filmmaker, and educator with a passion for story. He's written several short films that have debuted in festivals across the country, and has worked extensively as a production manager for independent feature and short films. Over the last year, he's led countless workshops for kids around New Jersey on topics ranging from visual effects, to screenwriting, to filmmaking. He currently works as the Curriculum Coordinator for Montclair Film, where he develops and organizes innovative and engaging classes for practical, hands-on filmmaking. Evan graduated summa cum laude from Montclair State University with degrees in Filmmaking and English, and won the 2014 Excellence in Screenwriting Award from the university, and is currently in pursuit of his Masters in Teaching.
Alex Forstenhausler
---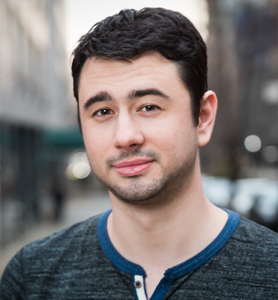 Alex Forstenhausler graduated from NYU's Tisch School of the Arts, where he majored in film and television with a minor in producing. Since then, he has written and directed a slew of short films and web series, featuring the talents of Amar'e Stoudemire, Richard Kind, Len Cariou, Kurt Braunohler, and Vincent Pastore. His work has appeared in festivals all over the world—garnering awards such as Best Director, Best Narrative Short, and Best Actor—as well as on the websites Funny or Die and the Huffington Post. Alex has taught at New York Film Academy's summer film program in addition to working as a freelance director and writer of digital content for companies like VaynerMedia, Digital Workshop, and SideSwipe Media. He was a quarterfinalist for the Nicholl Fellowship, a three-time finalist for the New York Television Festival's pilot competition, and winner of WeTV's pilot competition. As a comedian, he's written and performed for several Friars Club events, including the roasts of Padma Lakshmi, Ricky Schroder, and Dennis Rodman.
Jason R.A. Foster
---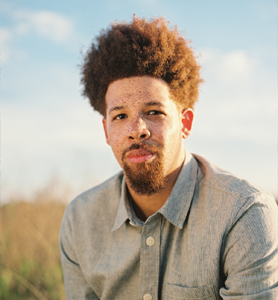 Jason R.A. Foster is an award-winning filmmaker born in Kingston, Jamaica, but has lived most of his life in the American South. His work, ranging from feature films, short films (narrative and documentary), and music videos, centers around uplifting Black people and people of color and focuses on communities often overlooked, underserved, or falling within chicanery.
David Gaynes
---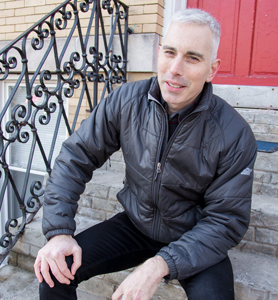 David Gaynes is an award-winning documentary filmmaker with three critically-praised features in distribution. His work focuses on ordinary people amid extraordinary circumstance and attempts to do so with earnestness and reverence. Next Year Jerusalem (2014, Netflix / First Run Features) follows a group of frail elderly seniors on the last trip of their lives. Saving Hubble (2012, Hulu / Cinema Purgatorio) is the story of the Hubble Space Telescope's surprise rebirth. Keeper of the Kohn (2005, Hulu / SnagFilms) examines the relationship between an older, autistic man and his terminally ill friend. David is also a working cinematographer and editor, having collaborated on dozens of doc projects large, not-so-large and so-not-large for over 15 years. dgfilmworks.com
Monica Violet Joy
---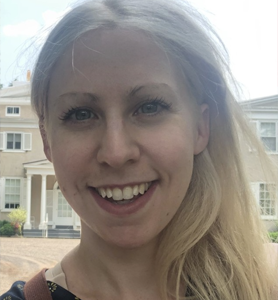 Monica Violet Joy is an award-winning showrunner, writer, creator, director, executive and producer in the animation industry. Monica has worked with leading studios such as Blue Sky Studios, Dreamworks, Frederator, Jesters Animation, Laughing Dragon Studios, Moonbug Entertainment, Netflix, Nickelodeon, Paramount, Penguin Random House, The Mill, ViacomCBS, Wildbrain, and Wind Sun & Sky Entertainment. She is currently an Executive Producer and Head Writer of The Laughing Dragon at Laughing Dragon Studios, as well as a Consulting Producer on Go Dog Go! for Netflix Animation. She is actively involved with Women in Animation and is dedicated to empowering diverse talent across the animation industry. For her work, in 2023 she was nominated for a Women of Inspiration Award by the Universal Women's Network. In addition to her work she is also a passionate educator: having taught at renown global institutions throughout England and America, including: Montclair State University, NYU, and the University of East Anglia.
Eileen Kelly
---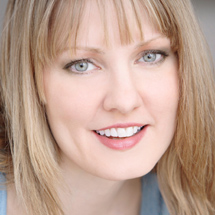 Eileen was a semi-finalist in Nick at Nite's "Search for the Funniest Mom in America," was one of Toyota Comedy festival's "New York's Funniest Women," and has headlined many festivals including the L.A. Comedy festival. She's been featured on NBC's "Today" show and Showtime. Her solo show, My Pony's in the Garage, premiered at the NY Fringe Festival where reviewers called it, "One of the best-written and best-performed shows in the festival." NYCool.com likened it to "a middle-class version of the film `The Royal Tenenbaums' and the television show 'Arrested Development,'" and NYTheatre.com called it "A joyful celebration of family, no matter how crazy that family may be." Her jokes are featured in She's So Funny – 1,001 Jokes from the Best Female Comics and Squeaky Clean Comedy.
Jay Kay
---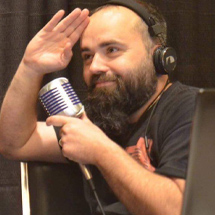 Jay Kay has been involved within the horror genre for nearly a decade producing content and giving a voice to the rising genre names. Working as a producer and host for his award winning radio program "Horror Happens Radio," Jay has spoken with over 1800 guests in the nine plus years on the air. A staff writer for the famous horror collectors magazine "HorrorHound," he has covered filmmakers and projects as the lead writer for the film festival circuit globally. He also has lent his talents and voice to a variety of docs, films, and media platforms like "Dread Central, Horror News Network, & Icons of Fright." He is a critic, journalist, fan, and a global festival traveler. From 2016-2019, he has attended an average of around 20 horror film festivals globally giving him a unique and well-rounded sense of the horror genre. Moving into education at Montclair State University, he currently is getting his degree in film studies.
Gloria La Morte
---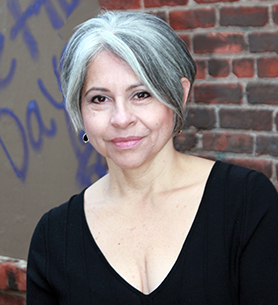 Gloria La Morte is a writer, director, producer and educator. Her works have appeared on Netflix, HBO, HBO Latino, Cinemax, HERE TV, Showtime. Of recent she has produced various short form social impact content (mini docs, scripted & web series). These campaign videos have garnered hundreds of millions of views shining a light on immigration & prison reform, climate awareness and youth mentorship for non-profits that include FWD.us, Girls Who Code, America's Promise Alliance and Schools Not Prisons. At CUNY she taught beginners and advanced screenwriting for their undergraduate program. Gloria continues the dream to write and develop for film and TV.
Steven Lew
---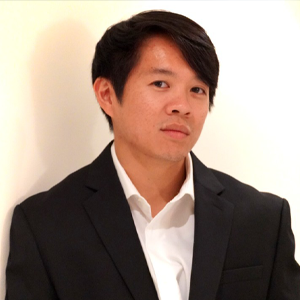 Steven Lew graduated from New York Institute of Technology with a Master of Fine Arts and Technology in Computer Graphics, and a Bachelor of Fine Arts in Animation/Illustration from Montclair State University. He has worked as a freelance graphic designer and motion graphics artist and is currently working as an Education Coordinator/Digital Art Instructor. After recently working on an indie film, he hopes to one day bring his own ideas and stories to the big screen. He is looking forward to sharing his skills and knowledge with other talented artists, filmmakers, storytellers, and students at Montclair Film while expanding on their inner creativity.
T.J. Mannix
---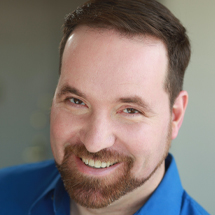 T.J. Mannix is a member of the faculty in both the Acting Department and the Professional Conservatory of Musical Theatre at NYFA in Manhattan, and has taught master classes in acting, commercial and on-camera auditioning, improv, and musical improv across the U.S., Canada, and the world.
T.J. is a veteran actor, singer, voice over artist, teacher, and acting coach. During his 22 years in NYC, he has appeared in more than 85 TV and radio commercials – along with roles on "Law and Order: SVU," "Law and Order," "Law and Order: Criminal Intent," "All My Children," "One Life to Live," "As the World Turns," and numerous appearances on "Late Night with Conan O'Brien."
Duncan Miller
---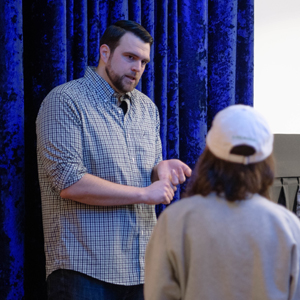 Duncan Miller is a teacher, improviser, and comedian who has performed and trained with The Second City and Improv Olympic (IO) in Chicago. He is a graduate of the National Theater Institute at the Eugene O'Neill Theater Center and received his B.A. in Drama from Ithaca College. He performed at various theaters and festivals in New York City, Chicago, and Baltimore prior to earning his Masters Degree in Education. Currently, he is in his most rewarding role as a teacher of AP U.S. History, Politics and Government at North Star Academy in Newark, NJ; where he performs to a sold-out audience of high schoolers every day.

Ryan D. Moore
---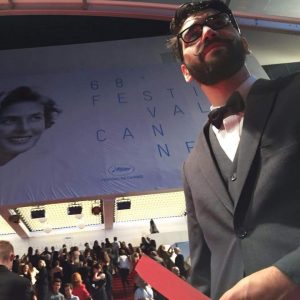 Ryan D. Moore is a screenwriter, professor, and filmmaker based out of NJ. His short screenplays have been produced and screened around the world— including the Cannes Film Festival in France. He teaches Film Appreciation at Brookdale Community College and Screenwriting at Fairleigh Dickenson University. His professional television experience includes The Americans, America's Got Talent, and Paranormal Lockdown.
Kayleigh Nardella
---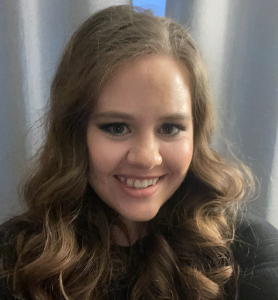 Kayleigh Nardella is a filmmaking teacher from South Africa with a Masters degree in Film & Television Studies from the University of Johannesburg. She has always had a passion for filmmaking and teaching film while lecturing at the University of Johannesburg for four years. She has worked on music videos, student news network, and most recently she worked on a reality tv show called Temptation Island South Africa. She loves working with children and introducing them to the wonderful world of film. She works with Montclair film as a screenwriting and filmmaking instructor.

Claudine Ohayon
---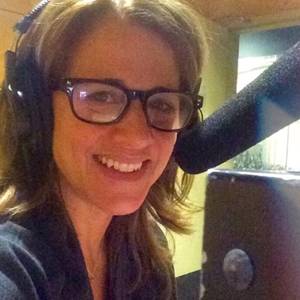 As an actor and voice-over artist, Claudine's commercial clients include Verizon, Listerine, MasterCard, Betty Crocker, Disney World, Pillsbury, Kit Kat, JC Penney, Pepsi, Sony Music, Boston Market, and Secret Deodorant, among many others. Claudine has voiced everything from commercials to medical narrations, sizzle reels to branded content, audio books to live announcing the Hollywood Film Awards on CBS. Claudine has had longevity and success in the realm of promos, voicing countless spots for clients that include USA Network, ESPN, Lifetime, Oxygen, VH1, and MTV.
Additionally, Claudine has coached and provided demo production for hundreds of students.
Axel Ortiz
---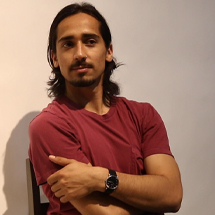 Axel Ortiz is an award winning filmmaker & artist from Chile with a BFA in filmmaking from Montclair State University. His work has screened internationally, and he has worked on short narratives, documentaries, commercial films, and most recently, an experimental film residency. His personal work explores the effect of the rapid expansion of technology on people & relationships. He works with Montclair Film as the Education Program Coordinator.
Anthony Perez
---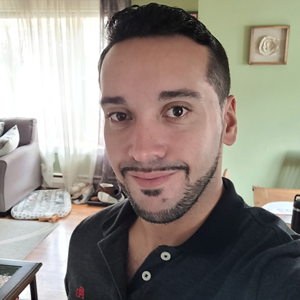 Anthony Perez is a film instructor with 7 years of experience, assisting students in achieving numerous awards and film festival selections. A graduate of Montclair State University, he has been working professionally for over ten years under various roles for films and television programs ranging from "Billions" to "Marvel's Daredevil."
Marie Rodriguez
---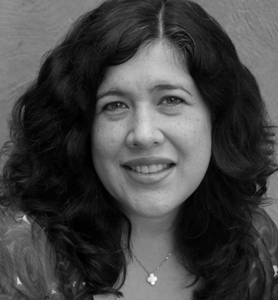 Marie Rodriguez Spiegeland is a certified teacher with a Master of Arts in Teaching from Montclair State University and a Bachelor of Arts in Film & Video from Columbia College Chicago. Before becoming an educator, Marie had a ten-year career in the entertainment industry, which included working in feature development at New Regency Productions and on movie locations in Los Angeles, New York and abroad for The Walt Disney Company, Warner Bros. Pictures, and Focus Features. She also worked in various production roles on music videos for artists including Jay-Z, John Legend, Mariah Carey and Prince. Marie has served on the coordinating committee of the New Jersey Young Filmmaker's Festival since 2016. She lives in Verona, New Jersey with her husband and two boys.
John Rotondo
---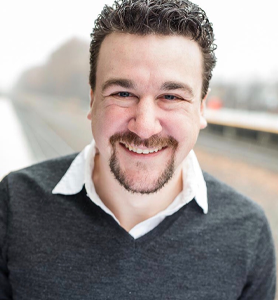 John Rotondo is a NY/NJ-based screenwriter, director and producer. He co-wrote the feature film, The Garden Left Behind directed by Flavio Alves which premiered at SXSW in 2019, winning the Audience Award. The film is an IFP Narrative Lab project and has received support from GLAAD, PFLAG, New York Foundation for the Arts, New York Council for the Arts, The Film Society of Lincoln Center, Jerome Foundation, among others. Since its premiere at SXSW, The Garden Left Behind has won over 20 awards at festivals around the country and abroad, including Nashville, Woodstock, Heartland, Glasgow and Queerscope in Germany. In addition, Rotondo and Alves won Best Screenplay at the 2019 Sunscreen Film Festival in. St. Petersburg, FL. The Garden Left Behind was released in virtual theaters and VOD in September 2020. He is currently working on the screenplay for Bonita, his second collaboration with Alves.
Rotondo's previous film work includes the screenplays for Resemblance and Mockingbird (Nicholl Fellowship Quarterfinalist; Screencraft Semi-Finalist). He recently appeared as John in the TV pilot, Dead John, which premiered at the New York Television Festival, winning Best Writing. He is a graduate of the Goldberg Department of Dramatic Writing in NYU's Tisch School of the Arts and works as a teacher of Film and Creative Writing.
Gary Rudoren
---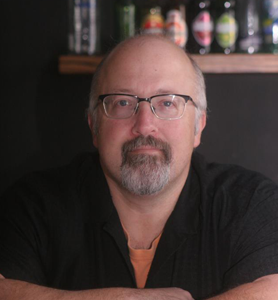 Gary Rudoren is an original member of the nationally-recognized Annoyance Theater in Chicago where he was a director/actor/writer and teacher for almost 20 years. He also taught and directed at The Second City in Chicago and The Magnet Theater in NYC. He is co-author of the McSweeney's humor bible; "Comedy By The Numbers" and his plays have been performed all around the country as well as in the UK. In 2016, Gary taught Montclair Film's inaugural improv classes for both teens and adults. "Each class I came away laughing and feeling a bit more free. I think that learning the art of improv is an important life skill and I wish I had taken a class years ago!" – Liz, MFF Improv student, Fall 2016 "I signed up for the Improv class to challenge myself and get out of my comfort zone. I had no idea it would be SO MUCH FUN!" – Sharla, MFF Improv Student, Fall 2016
Chris Stetson
---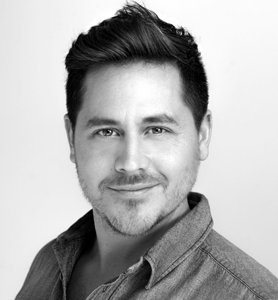 Chris has been editing for close to twenty years, having learned on Final Cut Pro 1. One of Chris' first jobs out of college was as an assistant editor for Nat Geo Channel in Washington DC. Currently Chris works for the in-house marketing department at Con Edison as a Senior Video Producer. In this role he creates short-form content for the website, intranet and social media, serving as producer, shooter and editor. Chris had the opportunity to teach media production to high school students in Newark NJ for three consecutive summers through an education advocacy program called the Youth Media Symposium. He has directed, written and co-written a handful of short films and two web series. Chris and his wife relocated from NYC to Montclair three years ago and live just down the block from the Montclair Film Festival offices with their two year old daughter, Daisy.
Juani Tantillo
---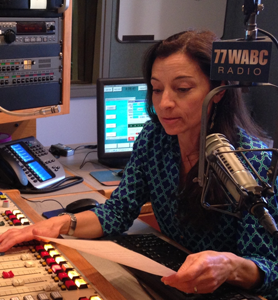 Juani Tantillo is a long time radio, voice over and on camera talent. Passionate about telling a story, she is able to use her voice to convey many different feelings and emotions.
Her voice over work encompasses commercials, promos, corporate narrations and documentaries, audio books, children's books and currently, Juani is the host and Executive Producer of the podcast "Should Have Listened To My Mother."
770 WABC Radio in New York (WPLJ, ESPN Radio, Disney Radio) was Juani's professional home for two decades where she was featured as the female voice and female production director.
She is a talented Producer, Recording Engineer, Copywriter/Editor with a home recording studio.
Juani is a proud mother of two college boys and lives in New Jersey with her husband and new puppy Nessie.
Luke Ward
---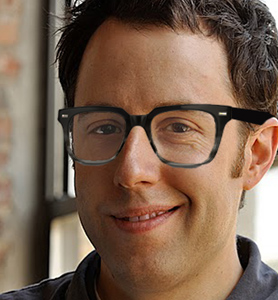 Writer/Performer Luke Ward has written, performed and produced shows at the Upright Citizens Brigade Theater, The Peoples Improv Theater and the Magnet Theater in New York. He's also created and produced original content for companies like College Humor, Hershey's and Toyota, and shorts featuring SNL's Bobby Moynihan and Donald Glover. Recently he wrote and produced a pilot, Adapting, which chronicles the process he and his wife went through to adopt their daughter. When he's not creating content, he's probably out of breath chasing after said daughter who may or may not be the fastest child alive.