Rob Asaro
---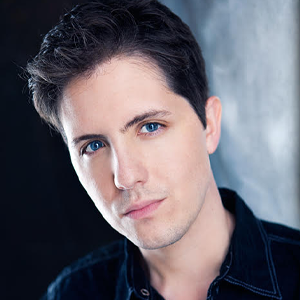 Rob Asaro is comedian, actor, and writer, that lives in New York City and Los Angeles. He recently completed the ambitious pilot aptly named NY/LA which was shot in both cities and was screened at the Golden Door FIlm Festival in New Jersey and Big Apple Festival in NYC..
Rob has toured with live shows across the country in such cities as NYC, Pittsburgh, Chicago, Milwaukee, Minneapolis, Denver, DC, Philadelphia, Montreal, and LA.
A graduate of Emerson College, he's played at clubs and theaters such as the People's Improv Theater, Caroline's, and Upright Citizens Brigade Theater. He's studied extensively with the UCB Theater, Second City & the Groundlings in Los Angeles, as well as Strasberg Studios, Ivana Chubbuck Studio HB Studios, and the Magnet Theater.
He's produced, written, and star in several short films and has been part of sketch troupe such as "Captains of Industry,"and "Chocolate Cake City." His film and stage work has been officially selected for festivals across the country. Sketches have been broadcast on MTVu and heard on SiriusXM Radio.
Rob's also produced, starred in, and wrote two webseries: "Yellow Brick Hell" which splitsider.com encouraged readers to watch due to its " pessimism, passion, and patience." The series won first place at Iron Mule Comedy Short Film Festival, and features some of the top talent in New York, while the second series, "Serious Business" has seen such unusual pairings as Rob's character "Jon Corallo" with actor Jim Belushi.
Reuben Atlas
---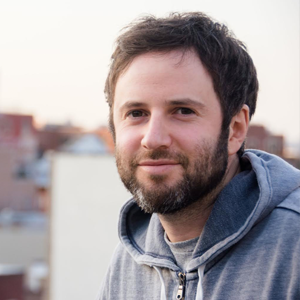 Reuben Atlas is an award-winning New York based producer, director, and former lawyer. He recently co-directed the Netflix wine fraud documentary, Sour Grapes, and produced and directed with Sam Pollard, an ITVS, Sundance, Gucci Tribeca, and IDA Pare Lorentz grant supported film called ACORN and the Firestorm. It premiered at the Tribeca Film Festival, is distributed by First Run Features and broadcast on PBS' Independent Lens. His first film, a feature music documentary, Brothers Hypnotic, premiered at the SXSW Film Festival. A co-production with ITVS and NTR Dutch TV, the film broadcast internationally and on PBS' Independent Lens and is distributed by Factory 25. Previously, he worked at a music law firm, and at Legal Aid.
Ayana Baraka
---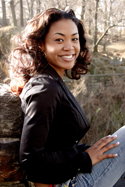 Ayana Baraka was a Cinematographer on The Hunting Ground, a documentary directed by Kirby Dick (Invisible War) and edited by Doug Blush (20 Feet From Stardom), which premiered at Sundance 2015 and was short listed for the 2016 Oscar for Best Feature Documentary. She was also the Cinematographer for Behind the Curtain: Eclipsed, starring Lupita Nyong'o and Danai Gurira. In 2013, Baraka became IATSE Local 600 Camera Union qualified and has worked on feature films like Black Nativity and The Amazing Spiderman II. She was named a person on the rise in Hollywood by Producer Mel Jones in an October 2015 Amsterdam News article. She is a winner of the 2016 award for Best Cinematography at the Victoria TX Independent Film Festival.
Baraka is currently shooting a virtual reality experience for the MxR Studio called M5. She is also working on a feature documentary called United Skates and a BET International documentary series called My Heritage. She is a graduate of the USC School of Cinematic Arts film program and holds an MFA in Film and Television Production.
Raul Barcelona
---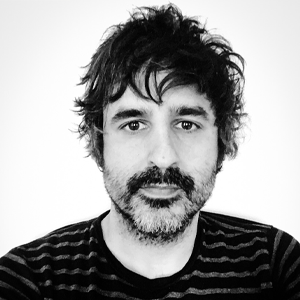 Raul Barcelona is an award-winning filmmaker, photographer, artist and educator based in New York City whose work has been exhibited in galleries and film festivals around the world, including the Sundance and Berlin International Film Festivals, and shown on HBO, PBS and the Discovery Channel, among others. Raul teaches film, TV production and communication college courses, as well as filmmaking, photography, animation and graphic design to teens and young adults with autism spectrum disorders through a therapeutic enrichment program. A PhD candidate at the University of Plymouth, his doctoral thesis, Film Here Now, explores the practice of filmmaking and its relation to well-being.
Evan Dickerson
---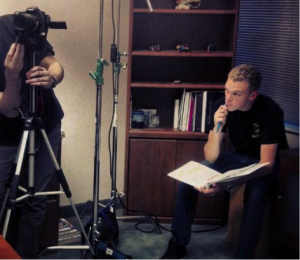 Evan Dickerson is a New Jersey-based writer, filmmaker, and educator. His obsession with storytelling has guided him through a wide array of professional experiences both in front of and behind the camera. Evan has worked as a production manager (Good Friday, A Revolution, Grafters), an actor (Marijuana Minutes, A Revolution) and as a writer. A short film he wrote in under two hours for the 2017 48-hour Film Festival was named runner-up for best film of NYC (Split Ends). His pilot comedy script Our Father was selected as a quarterfinalist for the 2017 Screencraft Screenwriting Fellowship. As an educator, Evan helped evolve Montclair Film's education program into a fully-fledged filmmaking academy through extensive curriculum development and countless hands-on workshops. Evan holds degrees in filmmaking, English, and a Master's in Teaching from Montclair State University, where he also earned the 2014 Excellence in Screenwriting Award. He currently teaches English, Film Analysis, Screenwriting, and Creative Writing in Nutley, New Jersey.
Tia Dionne Hodge-Jones
---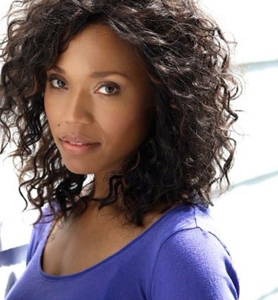 Tia Dionne Hodge-Jones is an award-winning writer/playwright, actor, and director/producer. She is the inaugural recipient of the Adrienne Kennedy Society's Louis Kent-Hope Award for Excellence in Creative Writing & Poetry, is a former National Poetry Slam Team Champion, and wrote more than 60 monologues and scenes during her almost 17 years as Performer Theatre Workshop's Playwright-in-Residence. Over the years, Tia Dionne has co-starred in several episodes within the Law & Order franchise, as well as ABC's Forever, and 666 Park Avenue, to name a few. Recently, she appeared in Nicole Holofcener's Netflix film, Land of Steady Habits, and as a lead in Tom Zanca's new web series The Deep State. She is also the creator of the original dramedy web series, Where's the Love?. She is a member of the Dramatists Guild of America, New York Women in Film, SAG-AFTRA, and AEA.
Ben Donnellon
---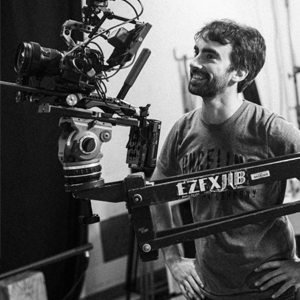 Ben is an award-winning filmmaker who specializes in social advocacy documentaries and satirical narratives. He served as cinematographer & editor on the feature-length documentary, "The Revival of Jewish Poland," which won The Best Doc Feature for the "Los Angeles Cinema Festival of Hollywood" and was an honorable mention at the "International Film Awards Berlin." He directed The New York Film Critics Series, a national pre-release screening series hosted by Peter Travers, featuring live Q&As with stars, producers, and directors. Guests have included Al Pacino, David O. Russell, Rob Reiner, Frances McDormand, Bruce Dern, and Daniel Radcliffe. Ben is also co-founder of the non-profit organization, The FilmShop, a group of independent filmmakers dedicated to developing new, groundbreaking work through collaboration and collective development. Currently, there are chapters in New York, New Orleans, and Los Angeles. He recently earned his Master of Fine Arts in Film Production at the University of New Orleans.
David Gaynes
---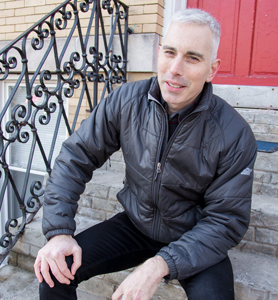 David Gaynes is an award-winning documentary filmmaker with three critically-praised features in distribution. His work focuses on ordinary people amid extraordinary circumstance and attempts to do so with earnestness and reverence. Next Year Jerusalem (2014, Netflix / First Run Features) follows a group of frail elderly seniors on the last trip of their lives. Saving Hubble (2012, Hulu / Cinema Purgatorio) is the story of the Hubble Space Telescope's surprise rebirth. Keeper of the Kohn (2005, Hulu / SnagFilms) examines the relationship between an older, autistic man and his terminally ill friend. David is also a working cinematographer and editor, having collaborated on dozens of doc projects large, not-so-large and so-not-large for over 15 years. dgfilmworks.com
Frank Hablawi
---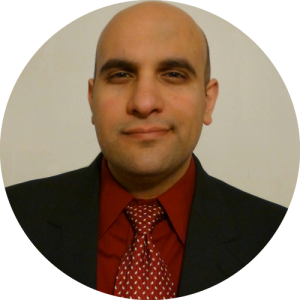 Frank Hablawi is the Executive Producer of the Non-Productive.com network, a multi-platform creator of genre and popular culture content with flagship brands and podcasts that have been followed closely by fans since 1996!
Wesley Jones
---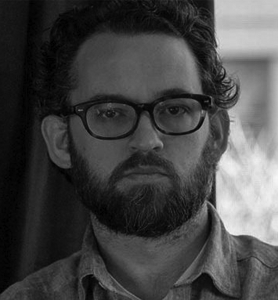 A Montclair resident, a writer for feature films and television, and an Adjunct Professor at NYU Tisch School of the Arts. Wes Jones's TV credits include Showtime's BILLIONS and HBO's THE BRINK. He has developed shows for NBC, FOX, WBTV. His award-winning short film CAT KILLER screened at the 2017 Montclair Film Festival.
Eileen Kelly
---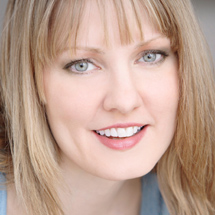 Eileen was a semi-finalist in Nick at Nite's "Search for the Funniest Mom in America," was one of Toyota Comedy festival's "New York's Funniest Women," and has headlined many festivals including the L.A. Comedy festival. She's been featured on NBC's "Today" show and Showtime. Her solo show, My Pony's in the Garage, premiered at the NY Fringe Festival where reviewers called it, "One of the best-written and best-performed shows in the festival." NYCool.com likened it to "a middle-class version of the film `The Royal Tenenbaums' and the television show 'Arrested Development,'" and NYTheatre.com called it "A joyful celebration of family, no matter how crazy that family may be." Her jokes are featured in She's So Funny – 1,001 Jokes from the Best Female Comics and Squeaky Clean Comedy.
Jay Kay
---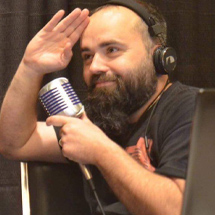 Jay Kay has been involved within the horror genre for nearly a decade producing content and giving a voice to the rising genre names. Working as a producer and host for his award winning radio program "Horror Happens Radio," Jay has spoken with over 1800 guests in the nine plus years on the air. A staff writer for the famous horror collectors magazine "HorrorHound," he has covered filmmakers and projects as the lead writer for the film festival circuit globally. He also has lent his talents and voice to a variety of docs, films, and media platforms like "Dread Central, Horror News Network, & Icons of Fright." He is a critic, journalist, fan, and a global festival traveler. From 2016-2019, he has attended an average of around 20 horror film festivals globally giving him a unique and well-rounded sense of the horror genre. Moving into education at Montclair State University, he currently is getting his degree in film studies.
Gloria La Morte
---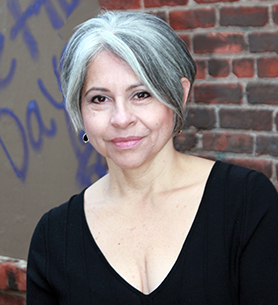 Gloria La Morte is a writer, director, producer and educator. Her works have appeared on Netflix, HBO, HBO Latino, Cinemax, HERE TV, Showtime. Of recent she has produced various short form social impact content (mini docs, scripted & web series). These campaign videos have garnered hundreds of millions of views shining a light on immigration & prison reform, climate awareness and youth mentorship for non-profits that include FWD.us, Girls Who Code, America's Promise Alliance and Schools Not Prisons. At CUNY she taught beginners and advanced screenwriting for their undergraduate program. Gloria continues the dream to write and develop for film and TV.
Apryl Lee
---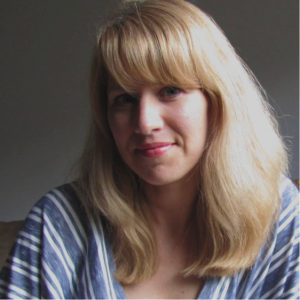 Apryl Lee is a writer of fiction and screenplays. She is a founder and the host of Halfway There, Montclair's literary authors' reading series. Her short stories and essays have been published at Keyhole Press, Necessary Fiction, Word Riot, Underwater New York, Handwritten Work, and other places. Her screenplays and films have been selected for festivals including the Cannes Film Festival Short Film Corner, New Filmmakers at Anthology Film Archives, the IFP's Independent Filmmaker Conference, and as a finalist for the Sundance Institute's Screenwriter's Lab. She teaches screenwriting at Seton Hall University where she earned her BA, and is an MFA graduate of the fiction writing program at Sarah Lawrence College.
Pamm Malveaux
---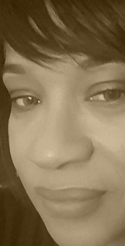 Born and raised in Newark NJ; Pamm Malveaux graduated from New York University Tisch School of the Arts. Over the last twenty years, she has directed numerous music videos, commercials and concerts. Her accomplishments include music videos for includes 2012 Rock and Roll Hall of Fame inductee, blues legend Buddy Guy's song "Some Kind of Wonderful". Diddy's Bad Boy Interscope label, Warner Brothers, EMI, MCA, Sony Music, Capitol Records, Atlantic Records and Motown. She's directed the Disney Channel "Brandy and Ray J Summer Concert; an IFC short film "Final Act" (Executive-Produced by Danny Glover); and was a Senior Producer for the BET Network. Pamm is also featured in three published books: "Souls of My Sisters 1 & 2" (Dafina Books) and "Souls Revealed" (Kensington). Currently, Pamm freelances directing and producing. Her latest project was the SOXSO Festival Collision Concert honoring BB King and Joe Cocker at the South Orange Performing Arts Center.
Her Jersey-based company PM2 is currently in the process of developing several TV and film projects which includes a film adaptation of her first book, "Peanut Butter and Bologna Sandwiches."
T.J. Mannix
---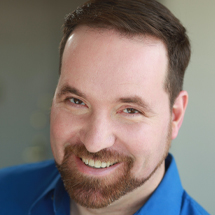 T.J. Mannix is a member of the faculty in both the Acting Department and the Professional Conservatory of Musical Theatre at NYFA in Manhattan, and has taught master classes in acting, commercial and on-camera auditioning, improv, and musical improv across the U.S., Canada, and the world.
T.J. is a veteran actor, singer, voice over artist, teacher, and acting coach. During his 22 years in NYC, he has appeared in more than 85 TV and radio commercials – along with roles on "Law and Order: SVU," "Law and Order," "Law and Order: Criminal Intent," "All My Children," "One Life to Live," "As the World Turns," and numerous appearances on "Late Night with Conan O'Brien."
Sarah E. H. Marcus
---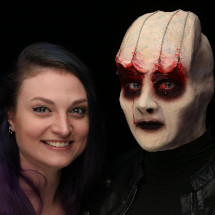 PROFESSIONAL MAKE-UP ARTIST
CHARACTER DESIGN AND SPECIAL FX SPECIALIST
Sarah is an award-winning make-up artist specializing in character design and special effects. With a career spanning over five years, she started out as self-taught and won an open competition of over 1,000 aspiring artists. "What It Takes" is a documentary film about the highs and lows of the hyper-competitive makeup industry. The final judge was none other than Steve Johnson – world famous artist on over 200 films. When she is not on-set, Sarah is a technical advisor at Compleat Scultpor in New York City as well as an artist/actress at the Tim Burton themed venue, Beetlehouse (NYC/LA). Along with her growing list of achievements early on in her career, Sarah has credits for her work on numerous short-films, theater productions and live entertainment events.Sarah received Masters certifications from Makeup Designory (New York City) and Cinema Makeup School (Los Angeles) and has studied under world-renown artists Ve Neil, Ingrid Okola and Keith Palmer.
Duncan Miller
---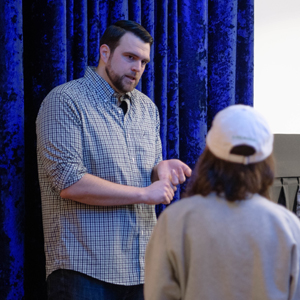 Duncan Miller is a teacher, improviser, and comedian who has performed and trained with The Second City and Improv Olympic (IO) in Chicago. He is a graduate of the National Theater Institute at the Eugene O'Neill Theater Center and received his B.A. in Drama from Ithaca College. He performed at various theaters and festivals in New York City, Chicago, and Baltimore prior to earning his Masters Degree in Education. Currently, he is in his most rewarding role as a teacher of AP U.S. History, Politics and Government at North Star Academy in Newark, NJ; where he performs to a sold-out audience of high schoolers every day.

Ryan D. Moore
---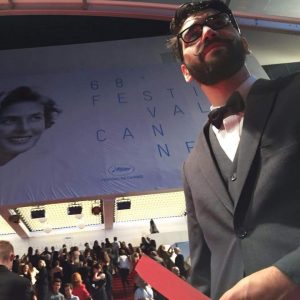 Ryan D. Moore is a screenwriter, professor, and filmmaker based out of NJ. His short screenplays have been produced and screened around the world— including the Cannes Film Festival in France. He teaches Film Appreciation at Brookdale Community College and Screenwriting at Fairleigh Dickenson University. His professional television experience includes The Americans, America's Got Talent, and Paranormal Lockdown.
Zack Morrison
---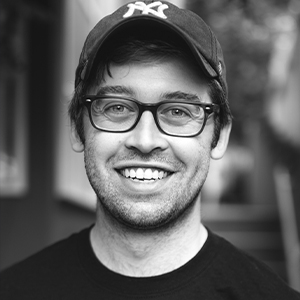 Zack Morrison is a screenwriter and filmmaker from East Brunswick, New Jersey. Zack's musical short, Everything's Fine: A Panic Attack in D Major, won the Television Academy's student Emmy award for Best Comedy in 2019, and his half-hour TV pilot, Canusa Street, has placed on several national screenwriting competition shortlists in 2020 and 2021. His other projects include producing and hosting the YouTube sketch comedy series We Have A Show, writing and directing upcoming videos with Buzzfeed, and directing various commercial projects with the Atlanta-based creative agency, Ideas United. Additionally, Zack previously held writers room support positions at The Tonight Show Starring Jimmy Fallon, Late Night with Seth Meyers, and Saturday Night Live. Zack has a MFA in television writing from Columbia University, and is a proud Rutgers University alumnus, where he double-majored in journalism and digital filmmaking, and helped pioneer the BFA film program at Mason Gross School of the Arts.
Claudine Ohayon
---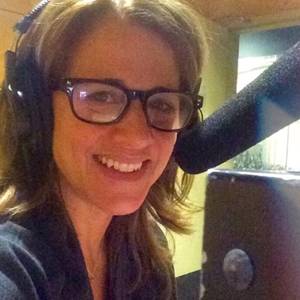 As an actor and voice-over artist, Claudine's commercial clients include Verizon, Listerine, MasterCard, Betty Crocker, Disney World, Pillsbury, Kit Kat, JC Penney, Pepsi, Sony Music, Boston Market, and Secret Deodorant, among many others. Claudine has voiced everything from commercials to medical narrations, sizzle reels to branded content, audio books to live announcing the Hollywood Film Awards on CBS. Claudine has had longevity and success in the realm of promos, voicing countless spots for clients that include USA Network, ESPN, Lifetime, Oxygen, VH1, and MTV.
Additionally, Claudine has coached and provided demo production for hundreds of students.
Nicole Pometti
---
Nicole Pometti is currently a Freelance Video Editor, and a Senior Editor at KVibe Productions. Nicole is also the cohost of a Film & TV Podcast called "Remakes Reboots and Revivals". Nicole obtained her Master of Fine Arts at New Jersey City University's Integrated Media Arts Program. She has edited music videos, short films, commercials, live events and feature length films. She has worked for companies like EY, Microsoft, CAA, IAOTP, and Facebook. In 2017, she co-produced and edited the short film USED which screened at festivals like DOCNYC. She is currently working on a feature length documentary on Guitarist Jose Feliciano and his wife Susan.
Marie Rodriguez
---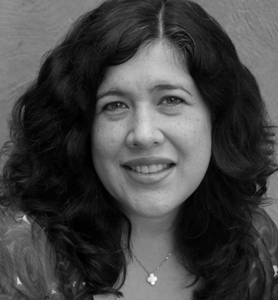 Marie Rodriguez Spiegeland is a certified teacher with a Master of Arts in Teaching from Montclair State University and a Bachelor of Arts in Film & Video from Columbia College Chicago. Before becoming an educator, Marie had a ten-year career in the entertainment industry, which included working in feature development at New Regency Productions and on movie locations in Los Angeles, New York and abroad for The Walt Disney Company, Warner Bros. Pictures, and Focus Features. She also worked in various production roles on music videos for artists including Jay-Z, John Legend, Mariah Carey and Prince. Marie has served on the coordinating committee of the New Jersey Young Filmmaker's Festival since 2016. She lives in Verona, New Jersey with her husband and two boys.
John Rotondo
---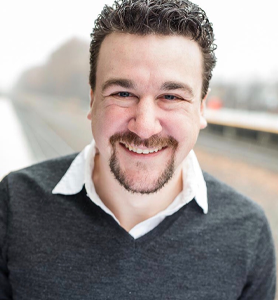 John Rotondo is a NY/NJ-based screenwriter, director and producer. He co-wrote the feature film, The Garden Left Behind directed by Flavio Alves which premiered at SXSW in 2019, winning the Audience Award. The film is an IFP Narrative Lab project and has received support from GLAAD, PFLAG, New York Foundation for the Arts, New York Council for the Arts, The Film Society of Lincoln Center, Jerome Foundation, among others. Since its premiere at SXSW, The Garden Left Behind has won over 20 awards at festivals around the country and abroad, including Nashville, Woodstock, Heartland, Glasgow and Queerscope in Germany. In addition, Rotondo and Alves won Best Screenplay at the 2019 Sunscreen Film Festival in. St. Petersburg, FL. The Garden Left Behind was released in virtual theaters and VOD in September 2020. He is currently working on the screenplay for Bonita, his second collaboration with Alves.
Rotondo's previous film work includes the screenplays for Resemblance and Mockingbird (Nicholl Fellowship Quarterfinalist; Screencraft Semi-Finalist). He recently appeared as John in the TV pilot, Dead John, which premiered at the New York Television Festival, winning Best Writing. He is a graduate of the Goldberg Department of Dramatic Writing in NYU's Tisch School of the Arts and works as a teacher of Film and Creative Writing.
Gary Rudoren
---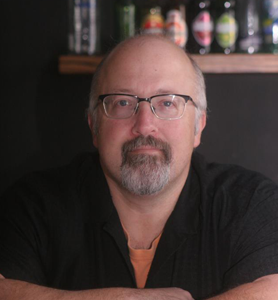 Gary Rudoren is an original member of the nationally-recognized Annoyance Theater in Chicago where he was a director/actor/writer and teacher for almost 20 years. He also taught and directed at The Second City in Chicago and The Magnet Theater in NYC. He is co-author of the McSweeney's humor bible; "Comedy By The Numbers" and his plays have been performed all around the country as well as in the UK. In 2016, Gary taught Montclair Film's inaugural improv classes for both teens and adults. "Each class I came away laughing and feeling a bit more free. I think that learning the art of improv is an important life skill and I wish I had taken a class years ago!" – Liz, MFF Improv student, Fall 2016 "I signed up for the Improv class to challenge myself and get out of my comfort zone. I had no idea it would be SO MUCH FUN!" – Sharla, MFF Improv Student, Fall 2016
Abby Sher
---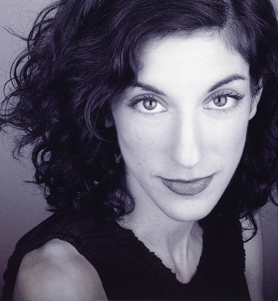 Abby Sher is a writer and performer living in Maplewood, NJ. She's written and performed with The Second City, The Upright Citizen's Brigade, HBO, Nick Jr., and NPR. She's also written five books: Miss You Love You Hate You Bye, All the Ways the World Can End, Breaking Free: True Stories of Girls Who Escaped Modern Slavery, Amen, Amen, Amen: Memoir of a Girl Who Couldn't Stop Praying, and Kissing Snowflakes. Her essays have appeared in The New York Times, The New Yorker, The Washington Post, The Los Angeles Times, Self, Jane, Elle, and recently one was adapted for the television series, Modern Love. She is a co-host of the Chucklepatch Comedy Show where she regularly makes a fool out of herself.
To learn more, go to abby-sher.com.
Chris Stetson
---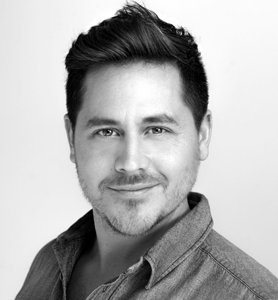 Chris has been editing for close to twenty years, having learned on Final Cut Pro 1. One of Chris' first jobs out of college was as an assistant editor for Nat Geo Channel in Washington DC. Currently Chris works for the in-house marketing department at Con Edison as a Senior Video Producer. In this role he creates short-form content for the website, intranet and social media, serving as producer, shooter and editor. Chris had the opportunity to teach media production to high school students in Newark NJ for three consecutive summers through an education advocacy program called the Youth Media Symposium. He has directed, written and co-written a handful of short films and two web series. Chris and his wife relocated from NYC to Montclair three years ago and live just down the block from the Montclair Film Festival offices with their two year old daughter, Daisy.
Juani Tantillo
---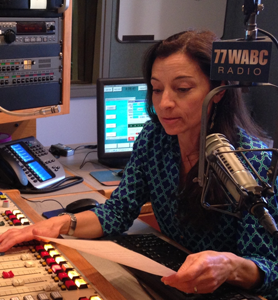 Juani Tantillo is a long time radio, voice over and on camera talent. Passionate about telling a story, she is able to use her voice to convey many different feelings and emotions.
Her voice over work encompasses commercials, promos, corporate narrations and documentaries, audio books, children's books and currently, Juani is the host and Executive Producer of the podcast "Should Have Listened To My Mother."
770 WABC Radio in New York (WPLJ, ESPN Radio, Disney Radio) was Juani's professional home for two decades where she was featured as the female voice and female production director.
She is a talented Producer, Recording Engineer, Copywriter/Editor with a home recording studio.
Juani is a proud mother of two college boys and lives in New Jersey with her husband and new puppy Nessie.
Luke Ward
---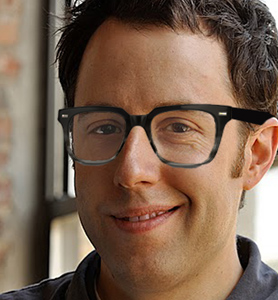 Writer/Performer Luke Ward has written, performed and produced shows at the Upright Citizens Brigade Theater, The Peoples Improv Theater and the Magnet Theater in New York. He's also created and produced original content for companies like College Humor, Hershey's and Toyota, and shorts featuring SNL's Bobby Moynihan and Donald Glover. Recently he wrote and produced a pilot, Adapting, which chronicles the process he and his wife went through to adopt their daughter. When he's not creating content, he's probably out of breath chasing after said daughter who may or may not be the fastest child alive.