Reuben Atlas
---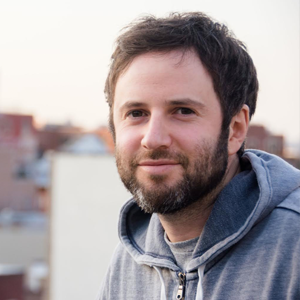 Reuben Atlas is an award-winning New York based producer, director, and former lawyer. He recently co-directed the Netflix wine fraud documentary, Sour Grapes, and produced and directed with Sam Pollard, an ITVS, Sundance, Gucci Tribeca, and IDA Pare Lorentz grant supported film called ACORN and the Firestorm. It premiered at the Tribeca Film Festival, is distributed by First Run Features and broadcast on PBS' Independent Lens. His first film, a feature music documentary, Brothers Hypnotic, premiered at the SXSW Film Festival. A co-production with ITVS and NTR Dutch TV, the film broadcast internationally and on PBS' Independent Lens and is distributed by Factory 25. Previously, he worked at a music law firm, and at Legal Aid.
Ayana Baraka
---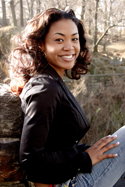 Ayana Baraka was a Cinematographer on The Hunting Ground, a documentary directed by Kirby Dick (Invisible War) and edited by Doug Blush (20 Feet From Stardom), which premiered at Sundance 2015 and was short listed for the 2016 Oscar for Best Feature Documentary. She was also the Cinematographer for Behind the Curtain: Eclipsed, starring Lupita Nyong'o and Danai Gurira. In 2013, Baraka became IATSE Local 600 Camera Union qualified and has worked on feature films like Black Nativity and The Amazing Spiderman II. She was named a person on the rise in Hollywood by Producer Mel Jones in an October 2015 Amsterdam News article. She is a winner of the 2016 award for Best Cinematography at the Victoria TX Independent Film Festival.
Baraka is currently shooting a virtual reality experience for the MxR Studio called M5. She is also working on a feature documentary called United Skates and a BET International documentary series called My Heritage. She is a graduate of the USC School of Cinematic Arts film program and holds an MFA in Film and Television Production.
John Carluccio
---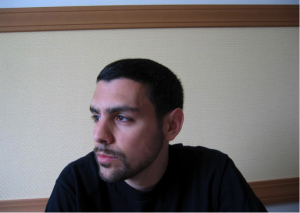 John Carluccio is an Emmy-nominated filmmaker who is best known for documenting under-recognized pockets of urban society. He has created media for MSG, MTV, BET, BRIC TV, Current TV and Dubspot Music School. John's debut documentary, Battle Sounds, premiered at the 1997 Biennial at the Whitney Museum of American Art. He was an Associate Producer on the motion picture Scratch (Sundance 2001). Portions of his documentary archives have appeared in Exit Through the Gift Shop (The Banksy Film, 2010), Beautiful Losers (Sundance, 2008) and Stretch and Bobbito: Radio That Changed Lives (2015). He is the president of CINQUA, a creative documentary agency that creates innovative content with the aim to educate, entertain and inspire. More at www.cinqua.com
Evan Dickerson
---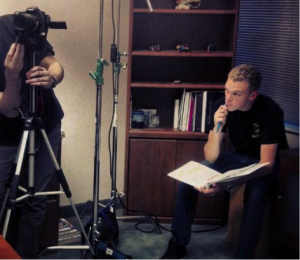 Evan Dickerson is a writer, filmmaker, and educator with a passion for story. He's written several short films that have debuted in festivals across the country, and has worked extensively as a production manager for independent feature and short films. Over the last year, he's led countless workshops for kids around New Jersey on topics ranging from visual effects, to screenwriting, to filmmaking. He currently works as the Curriculum Coordinator for Montclair Film, where he develops and organizes innovative and engaging classes for practical, hands-on filmmaking. Evan graduated summa cum laude from Montclair State University with degrees in Filmmaking and English, and won the 2014 Excellence in Screenwriting Award from the university, and is currently in pursuit of his Masters in Teaching.
David Gaynes
---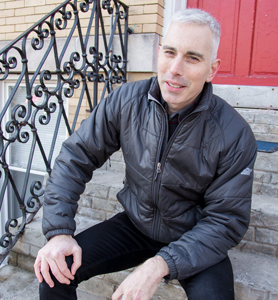 David Gaynes is an award-winning documentary filmmaker with three critically-praised features in distribution. His work focuses on ordinary people amid extraordinary circumstance and attempts to do so with earnestness and reverence. Next Year Jerusalem (2014, Netflix / First Run Features) follows a group of frail elderly seniors on the last trip of their lives. Saving Hubble (2012, Hulu / Cinema Purgatorio) is the story of the Hubble Space Telescope's surprise rebirth. Keeper of the Kohn (2005, Hulu / SnagFilms) examines the relationship between an older, autistic man and his terminally ill friend. David is also a working cinematographer and editor, having collaborated on dozens of doc projects large, not-so-large and so-not-large for over 15 years. dgfilmworks.com
Frank Hablawi
---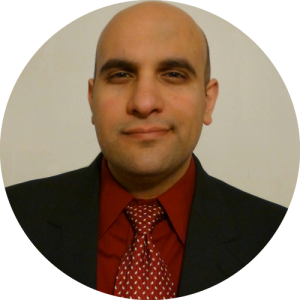 Frank Hablawi is the Executive Producer of the Non-Productive.com network, a multi-platform creator of genre and popular culture content with flagship brands and podcasts that have been followed closely by fans since 1996!
Maggie Hames
---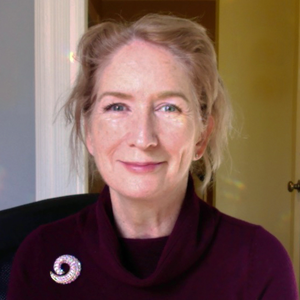 Maggie Hames is an award-winning producer and screenwriter who started in the field of documentary film. She is a graduate of Columbia Film School and New York University's Steinhardt School of Media, Culture and Communication. Maggie's documentary, The Fourth Green Field, is an examination of human rights abuses associated with Britain's Prevention of Terrorism Act. More recently, she wrote and produced a series of short narrative films, The Christopher Chronicles, that speak to the particular problems associated with the disease cystic fibrosis. A parent, she started the blogsite Media Darlings to seek out and review media created specifically for kids. She currently teaches film production, screenwriting, and film history at Marymount Manhattan College.
Wesley Jones
---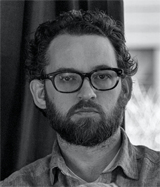 Wes Jones is a writer for feature films and television. His TV credits include Showtime's BILLIONS and HBO's THE BRINK. His feature screenplay COLLEGE REPUBLICANS topped the esteemed industry survey known as the Black List. Wes spends his free time living in New Jersey.
Joel Katz
---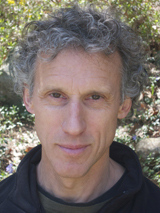 Joel Katz is a filmmaker and educator based in Montclair, NJ. His work has shown on PBS' Independent Lens, in NYC's Film Forum, in festivals around the world, and is in the permanent collection of the Museum of Modern Art. Since 1996 he has been a Professor in the Media Arts Department of New Jersey City University, and in 2008 he was a Fulbright Senior Scholar in Germany. Joel served on the Board of Directors of Third World Newsreel from 1999-2016 and has been on the Advisory Board of the Black Maria Film Festival since 2011.
Eileen Kelly
---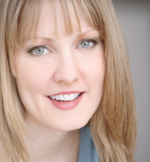 Eileen was a semi-finalist in Nick at Nite's "Search for the Funniest Mom in America," was one of Toyota Comedy festival's "New York's Funniest Women," and has headlined many festivals including the L.A. Comedy festival. She's been featured on NBC's "Today" show and Showtime. Her solo show, My Pony's in the Garage, premiered at the NY Fringe Festival where reviewers called it, "One of the best-written and best-performed shows in the festival." NYCool.com likened it to "a middle-class version of the film `The Royal Tenenbaums' and the television show 'Arrested Development,'" and NYTheatre.com called it "A joyful celebration of family, no matter how crazy that family may be." Her jokes are featured in She's So Funny – 1,001 Jokes from the Best Female Comics and Squeaky Clean Comedy.
Ellen Lancaster
---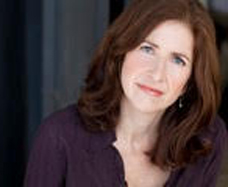 Ellen Lancaster is a graduate of Northwestern University and The American Repertory Theater at Harvard. In New York she appeared on Broadway in La Bete and The Visit and originated the role of Barbara in Lanford Wilson's Sympathetic Magic at Second Stage. Off Broadway roles include work with New Georges, TACT, Theater Labrador, New ramatists, Theatre NADA,Tectonic Theater and many others. Ellen traveled to Japan with Julie Taymor's The King Stag has worked at the Alley Theater, South Coast Rep,(Dancing At Lughnasa) Contemporary American Theater Festival (Gun Shy) and The American Repertory Theater (Major Barbara, The Serpant Woman, The Miser, Suburbia) On television Ellen was the host of Cinematherapy on WE Network. She has appeared in numerous episodes of Law and Order, Law and Order:SVU and Law and Order: Criminal Intent. Films include, The Astronauts Wife, It Could Happen To You and Before and After. Ellen currently teaches at Montclair State University, Mile Square Theater in Hoboken and is available for private audition coaching.
Apryl Lee
---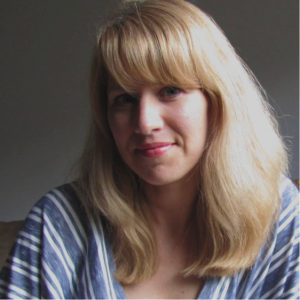 Apryl Lee is a writer of fiction and screenplays. She is a founder and the host of Halfway There, Montclair's literary authors' reading series. Her short stories and essays have been published at Keyhole Press, Necessary Fiction, Word Riot, Underwater New York, Handwritten Work, and other places. Her screenplays and films have been selected for festivals including the Cannes Film Festival Short Film Corner, New Filmmakers at Anthology Film Archives, the IFP's Independent Filmmaker Conference, and as a finalist for the Sundance Institute's Screenwriter's Lab. She teaches screenwriting at Seton Hall University where she earned her BA, and is an MFA graduate of the fiction writing program at Sarah Lawrence College.
Pamm Malveaux
---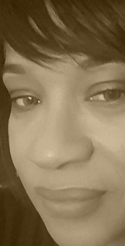 Born and raised in Newark NJ; Pamm Malveaux graduated from New York University Tisch School of the Arts. Over the last twenty years, she has directed numerous music videos, commercials and concerts. Her accomplishments include music videos for includes 2012 Rock and Roll Hall of Fame inductee, blues legend Buddy Guy's song "Some Kind of Wonderful". Diddy's Bad Boy Interscope label, Warner Brothers, EMI, MCA, Sony Music, Capitol Records, Atlantic Records and Motown. She's directed the Disney Channel "Brandy and Ray J Summer Concert; an IFC short film "Final Act" (Executive-Produced by Danny Glover); and was a Senior Producer for the BET Network. Pamm is also featured in three published books: "Souls of My Sisters 1 & 2" (Dafina Books) and "Souls Revealed" (Kensington). Currently, Pamm freelances directing and producing. Her latest project was the SOXSO Festival Collision Concert honoring BB King and Joe Cocker at the South Orange Performing Arts Center.
Her Jersey-based company PM2 is currently in the process of developing several TV and film projects which includes a film adaptation of her first book, "Peanut Butter and Bologna Sandwiches."
T.J. Mannix
---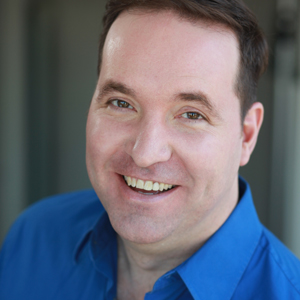 T.J. Mannix is a veteran improvisor, actor, voice over artist, teacher, and acting coach. During his 21 years in NYC, he has appeared in more than 85 TV and radio commercials – along with roles on "Law and Order: SVU," "Law and Order," "Law and Order: Criminal Intent," "All My Children," "One Life to Live," "As the World Turns," and numerous appearances on "Late Night with Conan O'Brien."
T.J. has been a member of several touring casts with The Second City/NCL and an original cast member and host of "BLANK: the Musical" off-Broadway. He was on one of the first Harold teams at UCB/NY (The Bureau), has been a regular performer at the Magnet Theater for 12 years. He is the Founder/Producer of the 10th annual New York Musical Improv Festival and is currently touring with the epic one-man improvised musical "LimboLand." T.J. is a member of the faculty at the New York Film Academy, and has taught master classes in acting, on-camera auditioning, improv, and musical improv across the U.S. and Europe
Paul J. Mason
---
Paul J. Mason discovered his love for the art is makeup in his teens, eventually attending film school at night while working overtime days. It was this intensive film production training that solidified his decision to work in special effects makeup. While trying to soak up as much as he could (with the internet still a toddler), he enrolled in the Dick Smith Advanced Makeup course. He also found a small course to take, and when the school into full production he was retained first as a moldmaker/foam runner, and later running the fabrication crew on the show Celebrity Deathmatch. Today, he is honored to be one of the building blocks of east coast based FX shop Gotham FX. Other credits include films The Wildling and Across the Universe; Broadway productions Edward Albee's The Goat, August Wilsons King Hedley II, and The Lieutenant of Inishmore; live events for The Walking Dead and AMC's Monsterfest; in print including the cover for Italian Vogue; commercial clients Verizon, ESPN, and Fed Ex; and music videos for Fallout Boy and Circa Survive.
Duncan Miller
---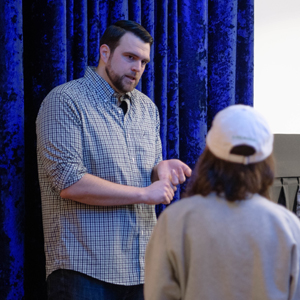 Duncan Miller is a teacher, improviser, and comedian who has performed and trained with The Second City and Improv Olympic (IO) in Chicago. He is a graduate of the National Theater Institute at the Eugene O'Neill Theater Center and received his B.A. in Drama from Ithaca College. He performed at various theaters and festivals in New York City, Chicago, and Baltimore prior to earning his Masters Degree in Education. Currently, he is in his most rewarding role as a teacher of A.P. US History and Sketch Comedy with Improv and Acting at North Star Academy in Newark, NJ; where he performs to a sold-out audience of high schoolers every day.
Ryan D. Moore
---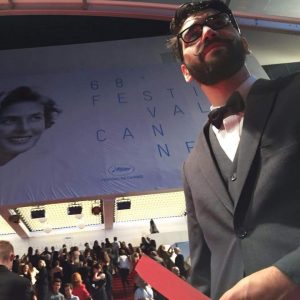 Ryan D. Moore is a screenwriter/filmmaker/instructor based in North Jersey.  He loves all things comedy; he writes and performs with his sketch comedy troupe, American Breakfast.  Grafters, a short film he wrote, was accepted and screened in the Cannes Film Festival's short film corner.  His screenplay, Living With Poseidon, won best short screenplay at the Brooklyn Big Mini Media Festival.  Ryan earned a BFA in film at Montclair State and is currently earning his MA in Creative Writing -Screenwriting.
Claudine Ohayon
---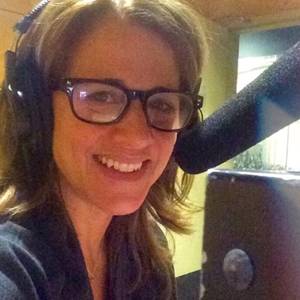 As an actor and voice-over artist, Claudine's commercial clients include Verizon, Listerine, MasterCard, Betty Crocker, Disney World, Pillsbury, Kit Kat, JC Penney, Pepsi, Sony Music, Boston Market, and Secret Deodorant, among many others. Claudine has voiced everything from commercials to medical narrations, sizzle reels to branded content, audio books to live announcing the Hollywood Film Awards on CBS. Claudine has had longevity and success in the realm of promos, voicing countless spots for clients that include USA Network, ESPN, Lifetime, Oxygen, VH1, and MTV.
Additionally, Claudine has coached and provided demo production for hundreds of students.
Jim Percelay
---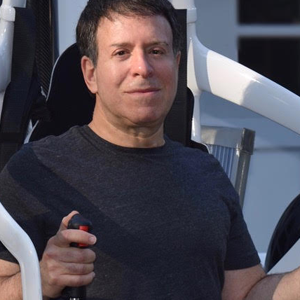 Viral Architect, James Percelay, co-founded one of the world's leading branded viral marketing agencies, Thinkmodo. James is a Montclair resident whose business model of leveraging branded videos for valuable TV/online media set the bar for earned media generating content for movies and brands.
In addition to millions of online views, and millions of dollars in earned media for virtually every Hollywood studio, James's campaigns have garnered multiple industry awards including the Clio, Webby, Shorty, and Key Art. Thinkmodo was selected by Advertising Age as one of the "Top Fifty" creative agencies of 2013, featured in Inc. Magazine's "Top 25 Most Audacious Companies Changing The World" in 2014, chosen for Adweek's "Creative 100" in 2015, and AdWeek's Top Brand Content in 2017.
James has regularly appeared on the Today Show, and his company has been featured in hundreds of profiles from The New York Times, to Fast Company, to Entertainment Tonight. James is a former producer of the commercial parodies on NBC's Saturday Night Live and a TV development executive at Hearst Entertainment. James created a media sensation with his bi-racial production company, 2 Bros. & A White Guy, through which he co-authored the five-part best-selling African American humor book series, "SNAPS" and media properties including HBO comedy specials starring Tracy Morgan and Monique. James created and executive produced the web series "High Drama" for Warner Bros. Television. His next project involves a unique stunt from space.
Now developing a new agency for longer form viral branded content, James Percelay is a member of the Writers Guild of America, on the Advisory Board of the Producers Guild of America, and judging member of the International Academy of Digital Arts and Sciences.
www.jamespercelay.com / @twittier
Charles Poekel
---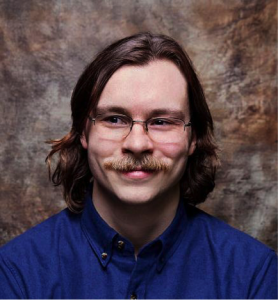 Charles Poekel is an NJ-based independent filmmaker. He began his career producing and photographing theatrical documentaries including DRUNK STONED BRILLIANT DEAD, HEY BARTENDER, FAKE IT SO REAL and MAKING THE BOYS. His narrative directorial debut, CHRISTMAS, AGAIN, which he also wrote and produced, premiered at Locarno in 2014 and went on to play the Sundance Film Festival, New Directors/New Films, and was nominated for an Independent Spirit Award in 2016. Charles is an IFP alum, MacDowell Colony fellow, and a contributor to the website Hammer to Nail. He guest-teaches for programs and schools around the NYC area, including SVA and the New School.
Marie Rodriguez
---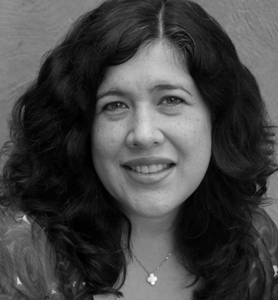 Marie Rodriguez Spiegeland is a certified teacher with a Master of Arts in Teaching from Montclair State University and a Bachelor of Arts in Film & Video from Columbia College Chicago. Before becoming an educator, Marie had a ten-year career in the entertainment industry, which included working in feature development at New Regency Productions and on movie locations in Los Angeles, New York and abroad for The Walt Disney Company, Warner Bros. Pictures, and Focus Features. She also worked in various production roles on music videos for artists including Jay-Z, John Legend, Mariah Carey and Prince. Marie has served on the coordinating committee of the New Jersey Young Filmmaker's Festival since 2016. She lives in Verona, New Jersey with her husband and two boys.
Gary Rudoren
---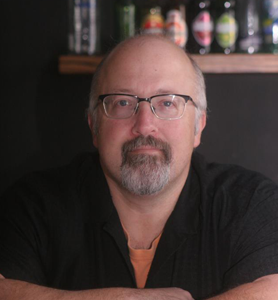 Gary Rudoren is an original member of the nationally-recognized Annoyance Theater in Chicago where he was a director/actor/writer and teacher for almost 20 years. He also taught and directed at The Second City in Chicago and The Magnet Theater in NYC. He is co-author of the McSweeney's humor bible; "Comedy By The Numbers" and his plays have been performed all around the country as well as in the UK. In 2016, Gary taught Montclair Film's inaugural improv classes for both teens and adults. "Each class I came away laughing and feeling a bit more free. I think that learning the art of improv is an important life skill and I wish I had taken a class years ago!" – Liz, MFF Improv student, Fall 2016 "I signed up for the Improv class to challenge myself and get out of my comfort zone. I had no idea it would be SO MUCH FUN!" – Sharla, MFF Improv Student, Fall 2016
Mark Stetson
---
Mark Stetson is a Brooklyn-based filmmaker and comedian. He has created media for VICE, ABC, PBS, MSG, Red Bull, LG Electronics, Equinox, The Brooklyn Nets, The New York Islanders, Upright Citizens Brigade, The Peoples Improv Theater, BRIC TV, and more. He was Executive Producer on the award-winning short-film, "Sugar," written and directed by Michael Patti. He is CEO of GBPro, a Brooklyn-based production company creating anything from feature films to branded content to comedy shorts. More at gbpromedia.com.